Last weekend I spent a few hours making a new wreath for the front door. Out with the bunny in with the flowers. I had originally planned to use just the burlap flower picks but then it just wasn't enough color so I glued them to these yellow flowers that I had bought for my daughter's room. Oops!! They looked much better with the pop of yellow and they sort of reminded me of sunflowers. I am in Kansas (the sunflower state in case you didn't know) so it turned out perfect.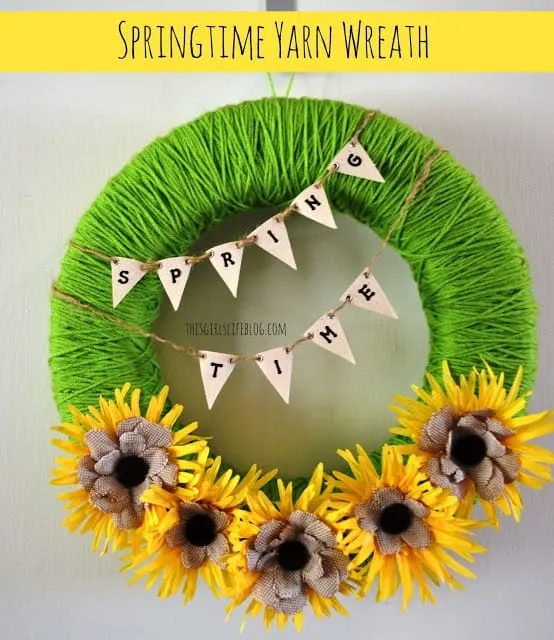 My yarn is all sorts of crazy. Most of the yarn wreaths I have seen are nice and smooth looking but I just thought the "messy" look just made it look that much more like grass.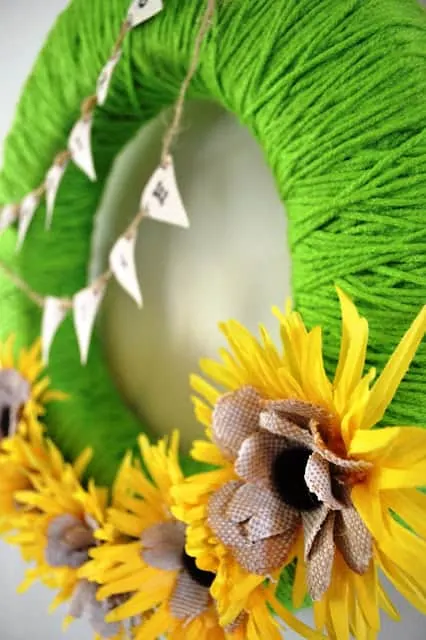 Did you know that Hobby Lobby carries these little premade mini banners? (Minus the words) Love them!! They also make them in bigger sizes too. 🙂
Did you Spring up your front door?