This is a sponsored post written by me on behalf of Hormel Foods, LLC.. All opinions are 100% mine.
Where are all my bacon lovers at? Today I wanted to share with you a delicious summer time meal, sweet and spicy bacon chicken strips. All you need is 4 simple ingredients; chicken tenders, bacon, chili powder and brown sugar.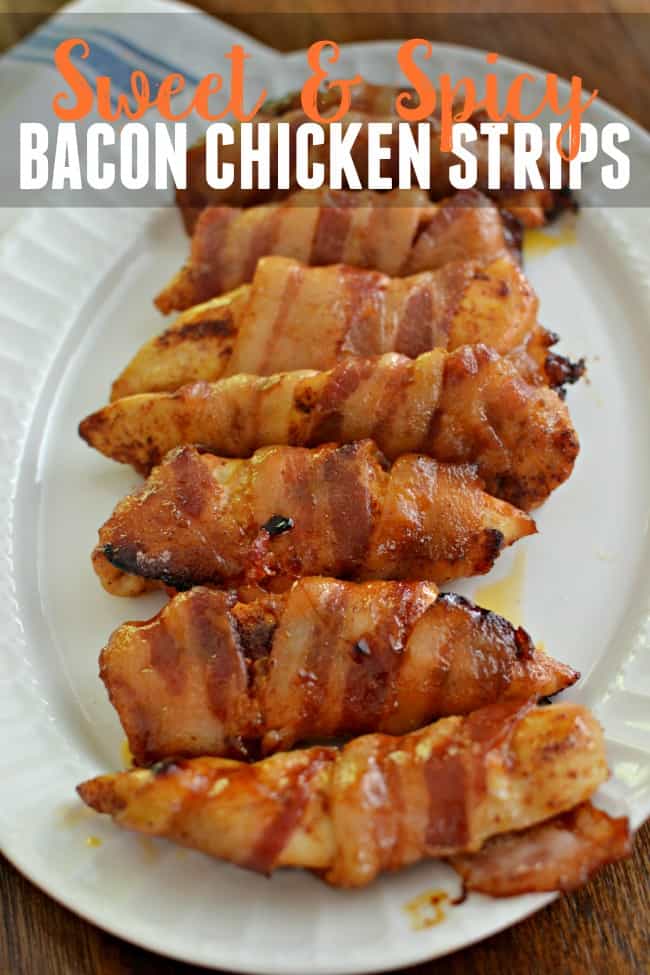 Ingredients:
Chicken Tenders
Hormel Foods Black Label Bacon
Chili Powder
Brown Sugar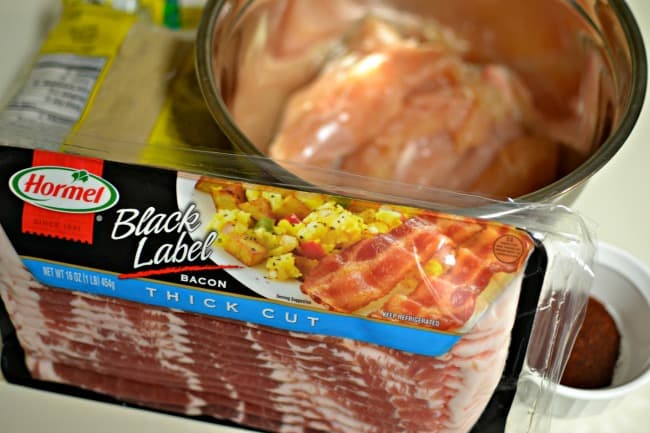 Instructions:
Grease a cookie sheet with your favorite oil and preheat oven to 400 degrees.
Season the strips with your chili powder. You can also add salt and pepper to taste at this point.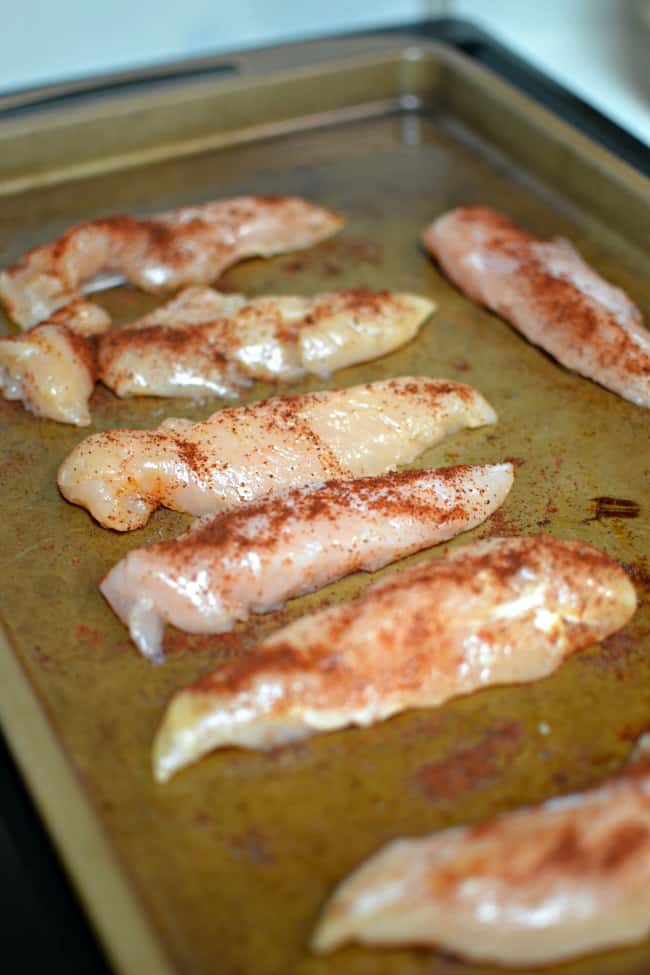 Wrap a slice of bacon around each piece.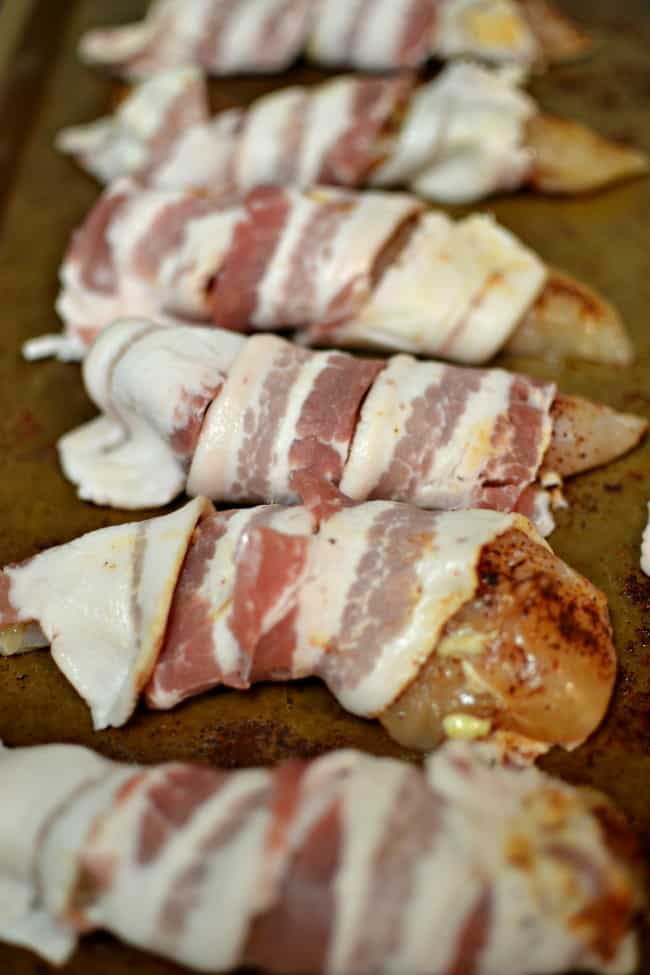 Roll in brown sugar (light or dark whichever you like, we enjoy light).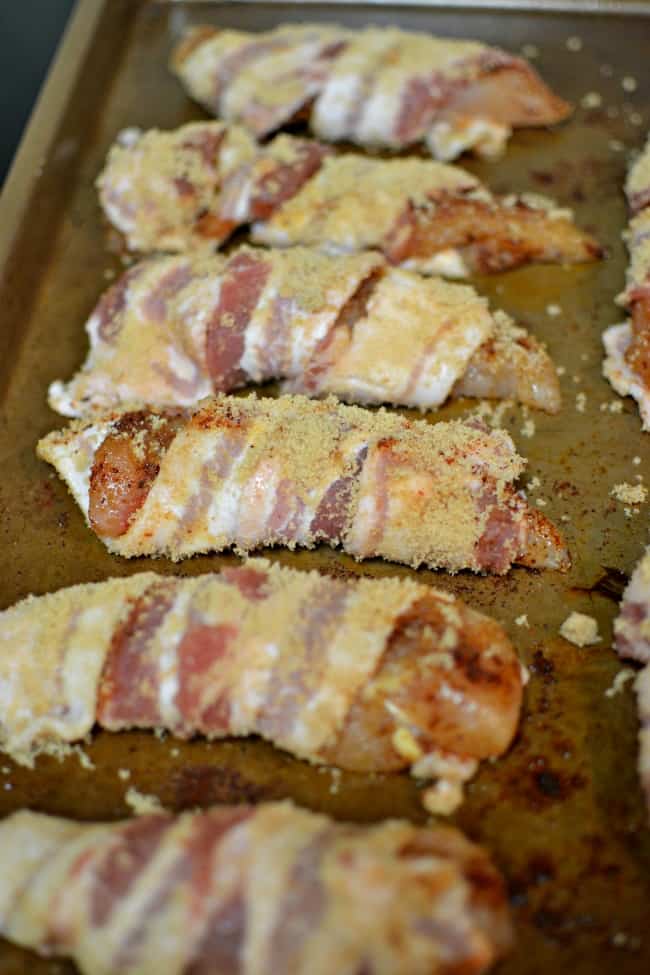 Place into oven and cook for approximately 30-40 minutes until chicken is cooked through and bacon is brown and crispy.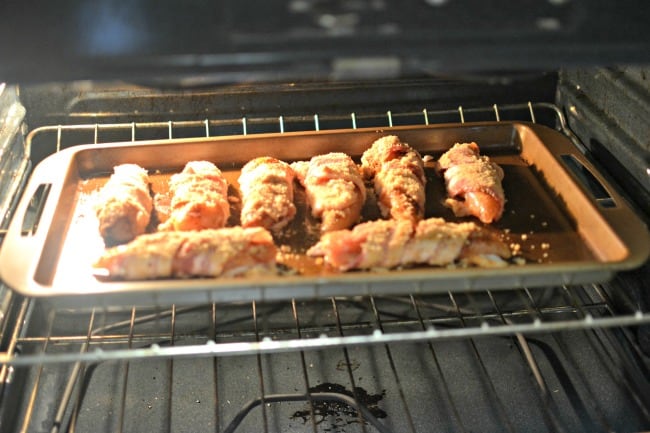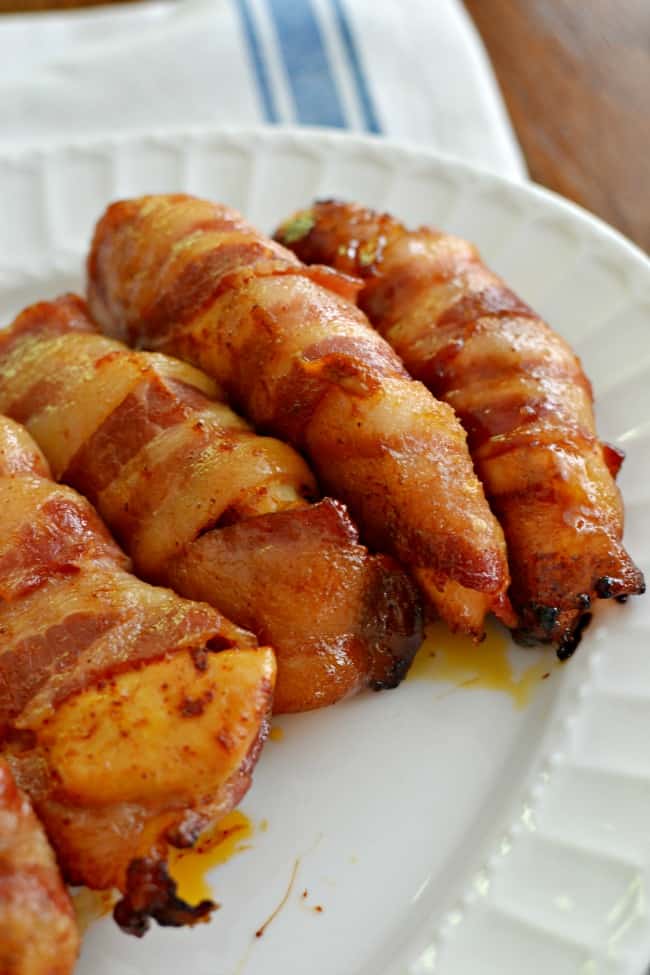 If you wanted to turn these into smaller appetizers all you would need to do is cut the chicken in bites and half the bacon. The rest of the steps would stay the same. Either way bites or strips you can't go wrong. You could also add extra spices and make it your own. I call this recipe Sweet and Spicy because of the brown sugar and chili powder but the spicy is minimum. If you really wanted to up the ante you could also add some hot sauce or any of your favorite spicy spices.
The BLACK LABEL® Bacon is are favorite because it features exceptional varieties that never compromise on quality or taste. This includes traditional bacon varieties, fully cooked bacon, thick cut bacon & Canadian bacon. Hormel brands make recipes quick, easy, affordable and tasty. For more Easy Recipe Ideas, savings/coupons, newsletter signup, etc be sure to check out the BLACK LABEL Bacon site. Got a favorite hormel brands recipe? Pop over and post it on their facebook and pinterest pages. You can also check out the Hormel Newsletter.