This past weekend we have been in Spring mode, doing a little Spring cleaning and of course dragging out my new Spring scents so the house can get in the spirit of warmer weather and smelling like it too. Despite the chance of rain pretty much all this week it is suppose to be in the mid 60s which is fabulous. Who is ready for warmer weather? **Raises hand** Yes, please!!
One of the scents I am loving for Spring is Glade's new Blooming Peony and Cherry. Oh my... It smells... Ahhhm-mmaaa-zinng! Yep, that good. It also inspired me to do a little diy crafting for some easy Spring home decor as well. I hope you will make some of these fun tissue paper peony flowers for yourself.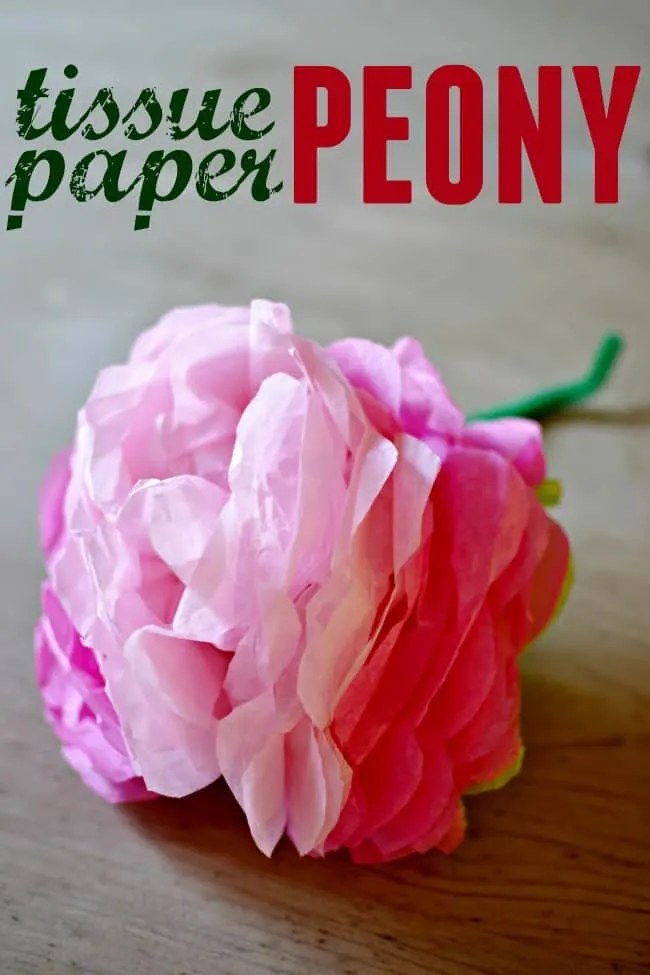 SUPPLIES:
Tissue Paper (1 full sheet of each color...dark pink, light pink, green)
Green Pipe Cleaner
Ruler
Scissors
DIRECTIONS:
1. Cut the tissue paper into 6x7 rectangles. You can use any color tissue paper you like but we used dark pink, light pink and light green. You will only need 1 full sheet of tissue paper for each color cut into 6 light pink pieces, 7 dark pink pieces, and 2 green.
2. Stack all of your colors together and accordion pleat the sheets back and forth.
3. Attach the pipe cleaner around the middle of the pleated tissue paper.
4. Using your scissors round the edges of both sides.
5. Now you are ready to pull the pieces of tissue paper up. Grab the top of each paper and gently pull towards the middle. Be careful not to rip the tissue. Continue this process until both sides are pulled toward the center.
6. Once you have pulled all of the pieces up you can start to pull them outward and shape the flower to your liking and ta-da your blooming peony.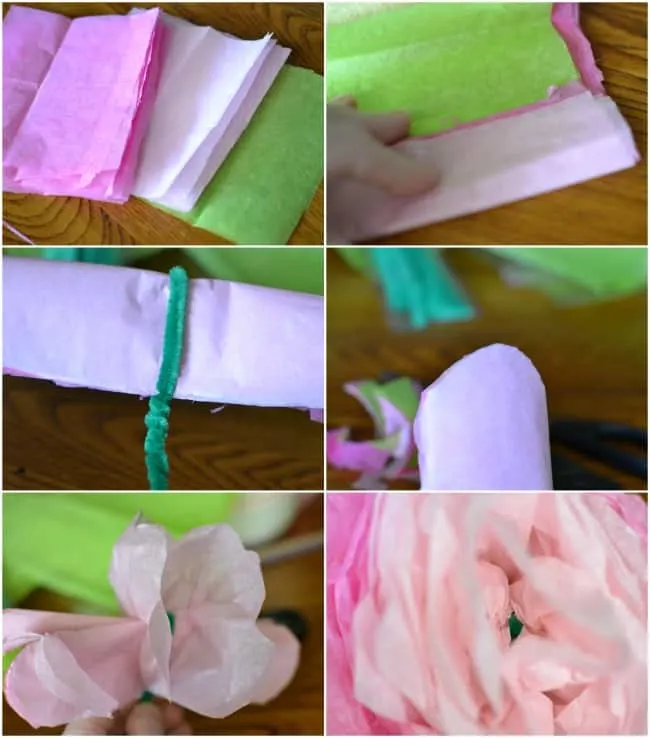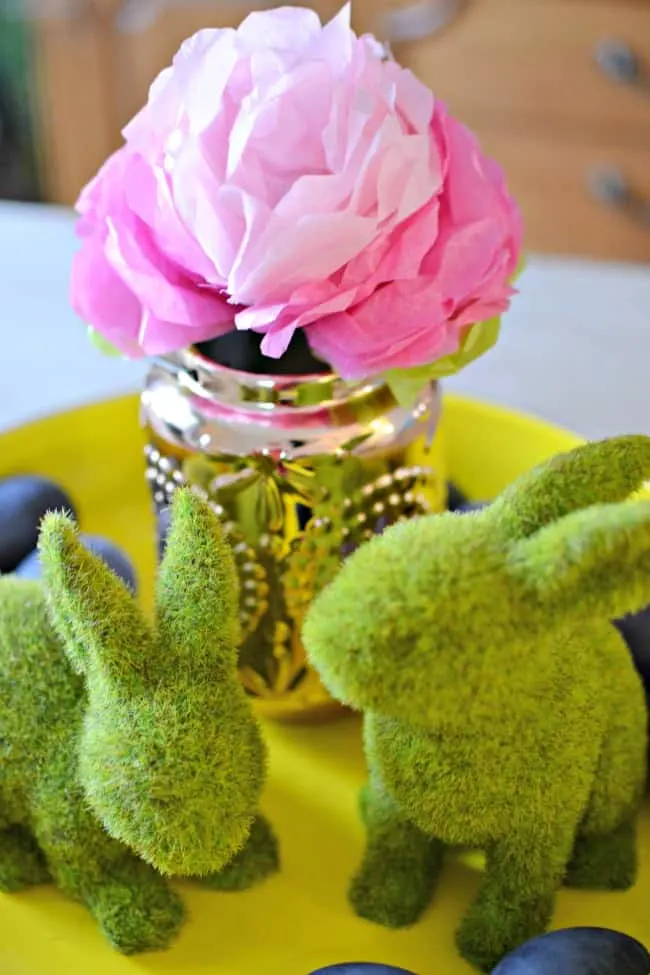 I am really loving this new Blooming Peony and Cherry scent from Glade. It has a flirty vibe with a hint of delicate peony and fresh roses. Plus add in that little bit of fruity smell of the cherry. It definitely has a romantic smell. You can get this new scent in Glade's candles, plugins and wax melts. Plus they have two new limited editions scents that smell awesome too, Hello Spring and Poppy Groove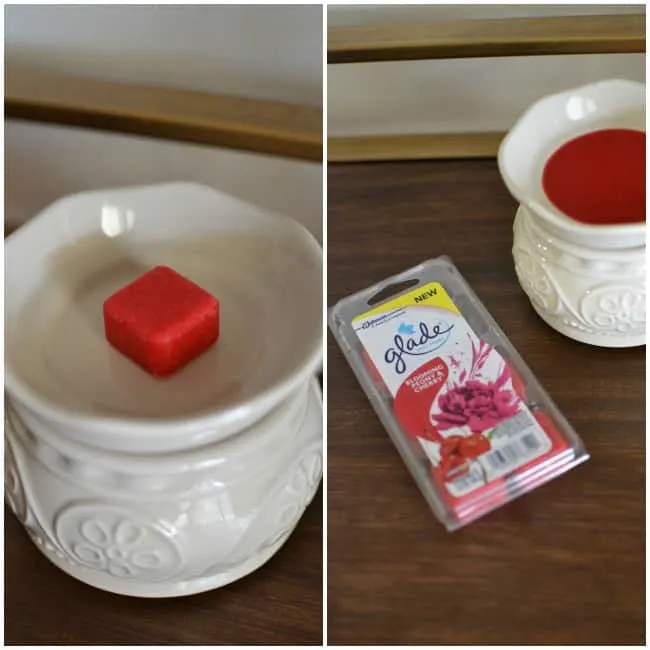 I love comments! Let me know what is your favorite Glade scent.
I was selected for this opportunity as a member of Clever Girls and the content and opinions expressed here are all my own.