I love a good milkshake and one of my favorites is a toasted marshmallow milkshake. Nothing too fancy and just a few ingredients. This is one of my favorite recipes to have in the fall. It isn't to cold out not to want a milkshake but it's just chilly enough that you can break out the fire pit and roast some yummy marshmallows. Which is always fun for a weekend night with the family.
However, we don't always have time to break out a fire and marshmallow skewers to make this yummy milkshake so guess what you can also do. Yup, toast marshmallows in the oven. Super simple to do… Just lay out your marshmallows approximately four per shake. Set your oven on broil (low) and let it do the magic. I leave the oven propped open so I can keep an eye on it. They start to toast within seconds so you want to keep your eye on them or you will have burnt marshmallows. Once one side gets toasted flip them over and toast the other side.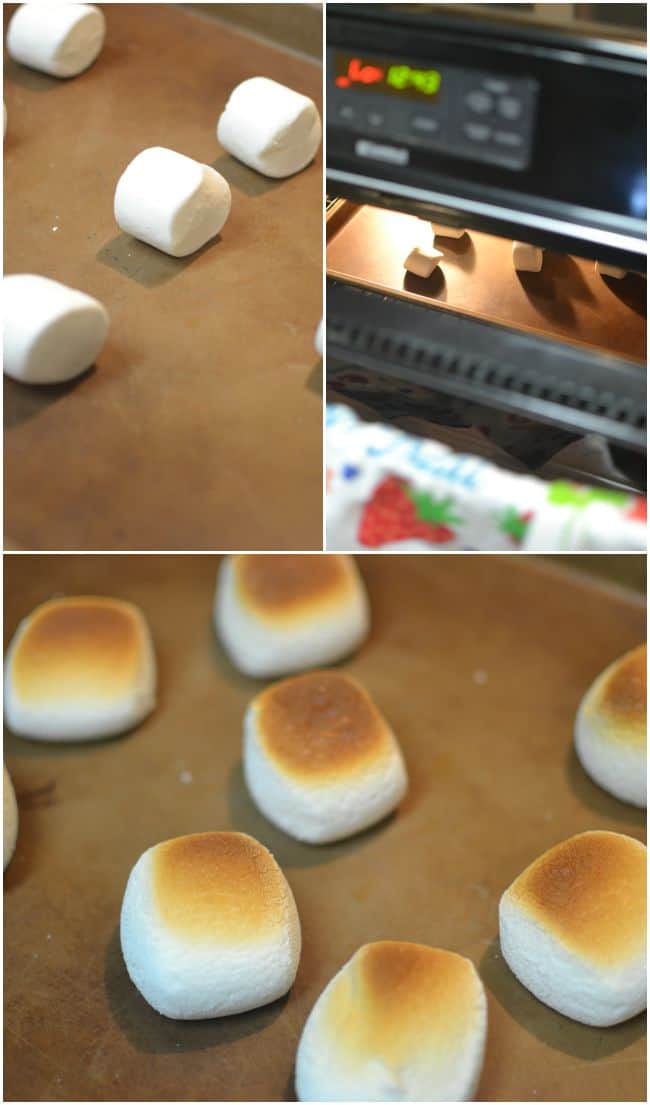 Now that your marshmallows are toasted you are ready to fix the rest of the milkshake. You will need 2 cups of chocolate ice cream and 1/2 cup of milk. Mix these, plus the marshmallows, in your blender until smooth. Pour in your favorite glass and enjoy. This recipe will make 2 smaller glasses or one large milkshake.