We all know that honey can help you relieve allergy issues but what about all the other great uses for honey? Here are 8+ other awesome and fabulous unexpected uses for honey.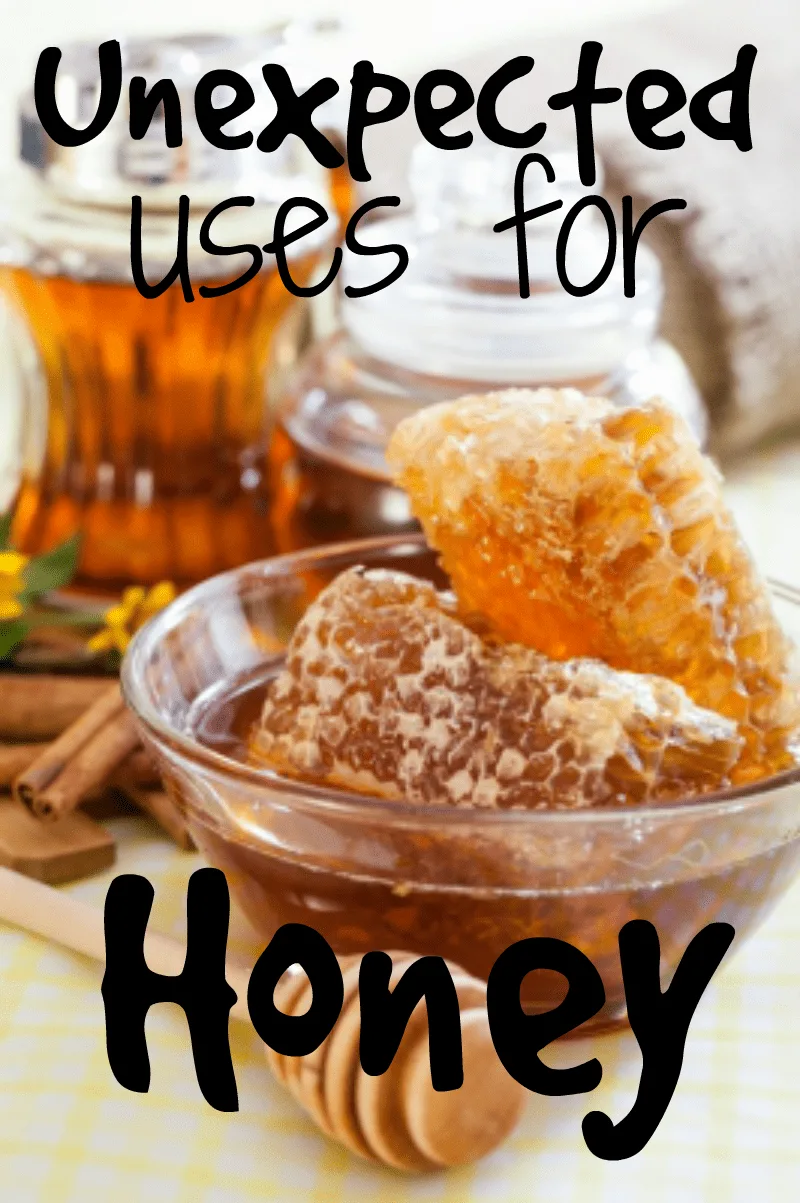 Natural Cough Remedy: Honey has soothing properties so it is great for colds and coughs. Mix 2 tablespoons of Apple Cidar Vinegar with 2 tablespoons of honey in 8 ozs of water. This will help relieve your cough. This same mixture will help relieve arthritis pains.
Energy Booster: Add 2 tablespoons of honey to hot water and drink this in the morning time. You can also add lemon as well.
Natural Laxative: Take 2 tablespoons of honey to help with constipation or 2 tablespoons daily will help you to stay regular.
Freshen Your Breath: Gargle with 1 tablespoon of honey and 1 tablespoon of cinnamon mixed with hot water.
Dry Skin Remedy: Rub honey on any areas of dry skin and leave for approximately 30 minutes. This is great for rough elbows or ankles.
Soothe Burns & Wound Care: Honey has natural antibacterial properties that can help lessen burns and works great as an option if you need a quick solution to a cut or scrape
Hangover Remedy: If you had a little bit to much to drink take a few tablespoons of honey to relieve your hangover. Honey's high fructose content helps you metabolize alcohol more quickly.
Softens Skin & Helps with Acne: Use honey when you wash your face to make your skin softer and it also helps with acne as well.
Please keep in mind that honey should not be given to any infant under the age of 1.
What unexpected uses for honey do you use?
photo credit: Naito8, via freedigitalphotos.net; photo adapted from original.