We are loving the "Bee" mine theme this year, if you haven't noticed from our last Valentine bee craft.
Today I wanted to share with you a really cute printable that I created on Picmonkey with their little bee character. Which I adore!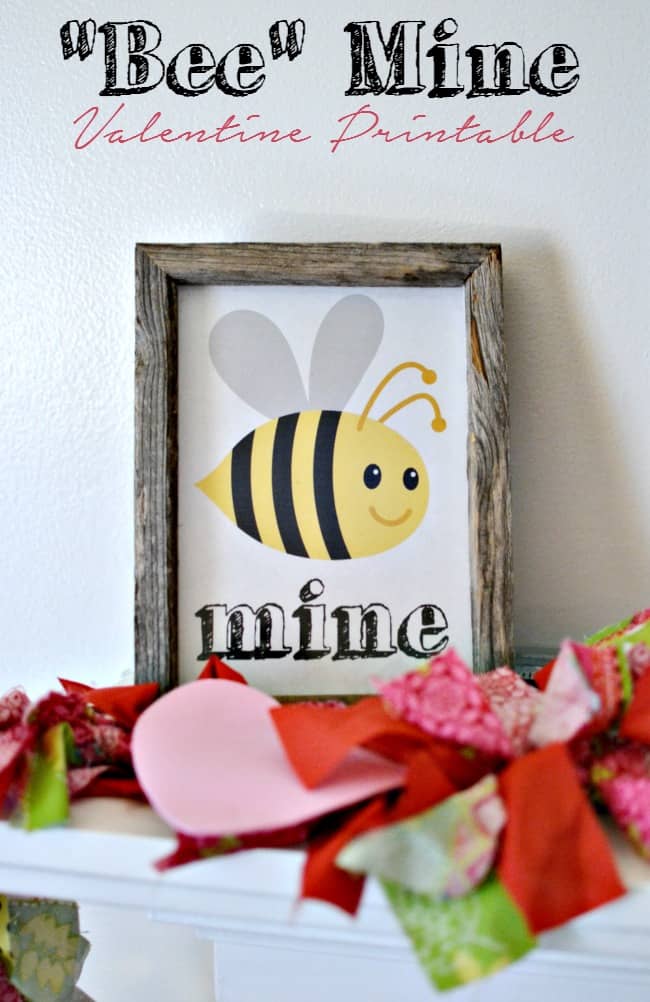 This bee mine printable is free for you to print and use for your own personal use. It prints in the middle of the page so it can be used in an 8×10 or a 5×7 frame. As you can tell I used it in a 5×7 and the bee fits perfectly.
Won't you bee my valentine
And fly away with me?
We'll bumble along together
'Cause you're my Honey Bee!
– Author Unknown
If you enjoyed this bee mine printable you might also enjoy…
---