I have a quick and easy Washi tape project for today. Anyone else love Washi tape? I'm obsessed with it. Every time I see a deal I'm always buying more even if I don't know what I'll use it for. For this project I updated an old picture frame mat with some of my favorite Easter/Spring inspired Washi tape.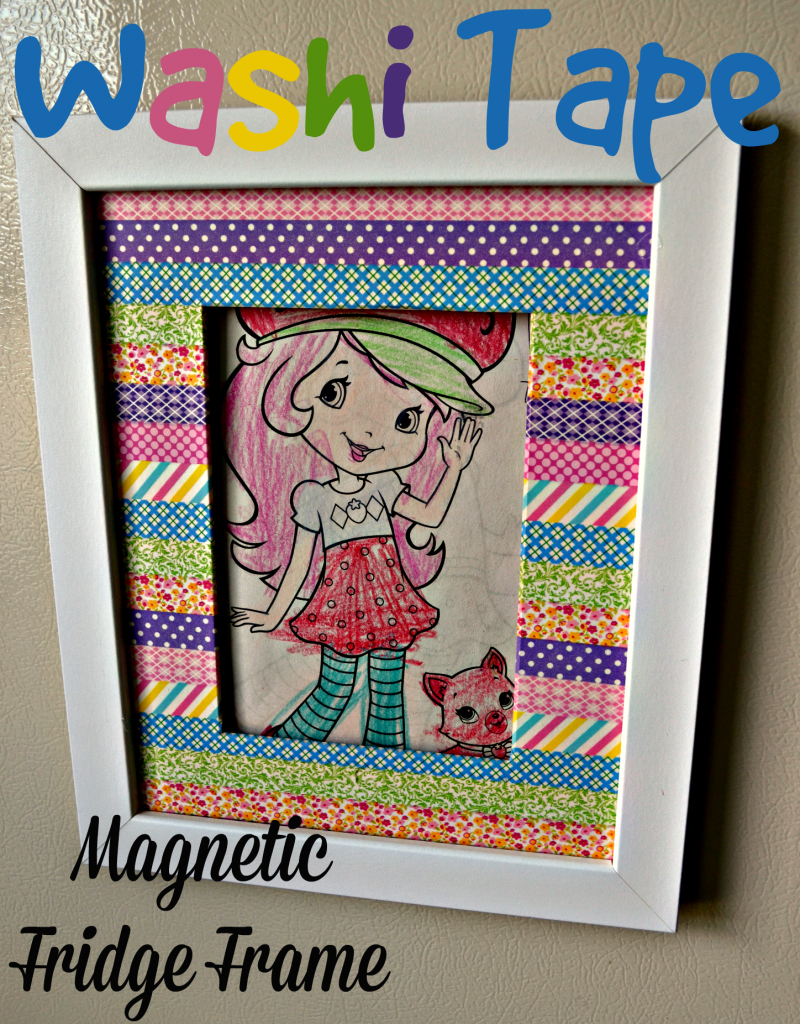 Supplies Needed:
Frame 8×10 or larger
Picture Frame Mat
Washi Tape
Magnets
Hot Glue Gun & Glue
Directions:
1. Cover your picture frame mat with your Washi tape.
2. Hot glue the magnets in the back corners of the frame.
3. It was that easy your done! 🙂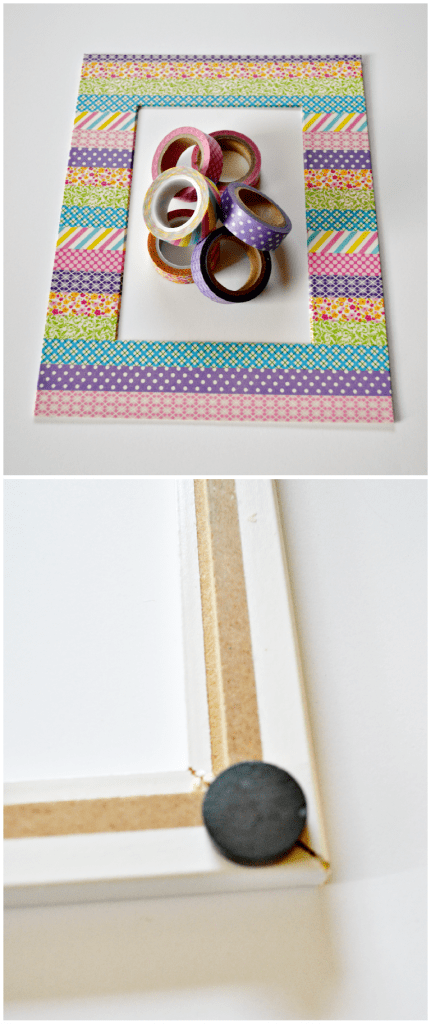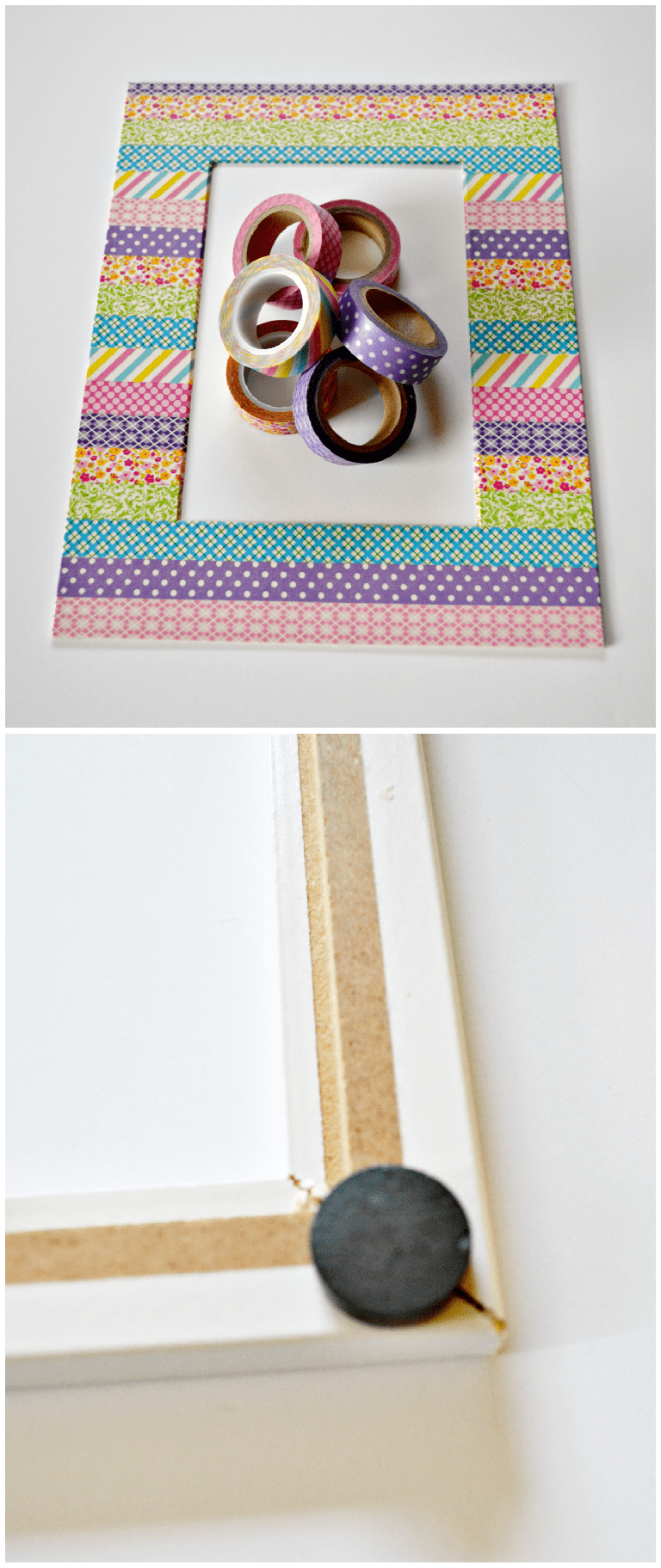 I used mine above to frame my daughter's coloring page and below to frame a photo. You could also place a piece of white paper behind a frame with glass and use it as a dry erase board for taking notes. Washi tape isn't very adhesive so you can change your Washi tape out for different holidays or just as you get tired of the look. You could use this same Washi tape covered mat idea for regular sitting frames or frames you hang on the wall too.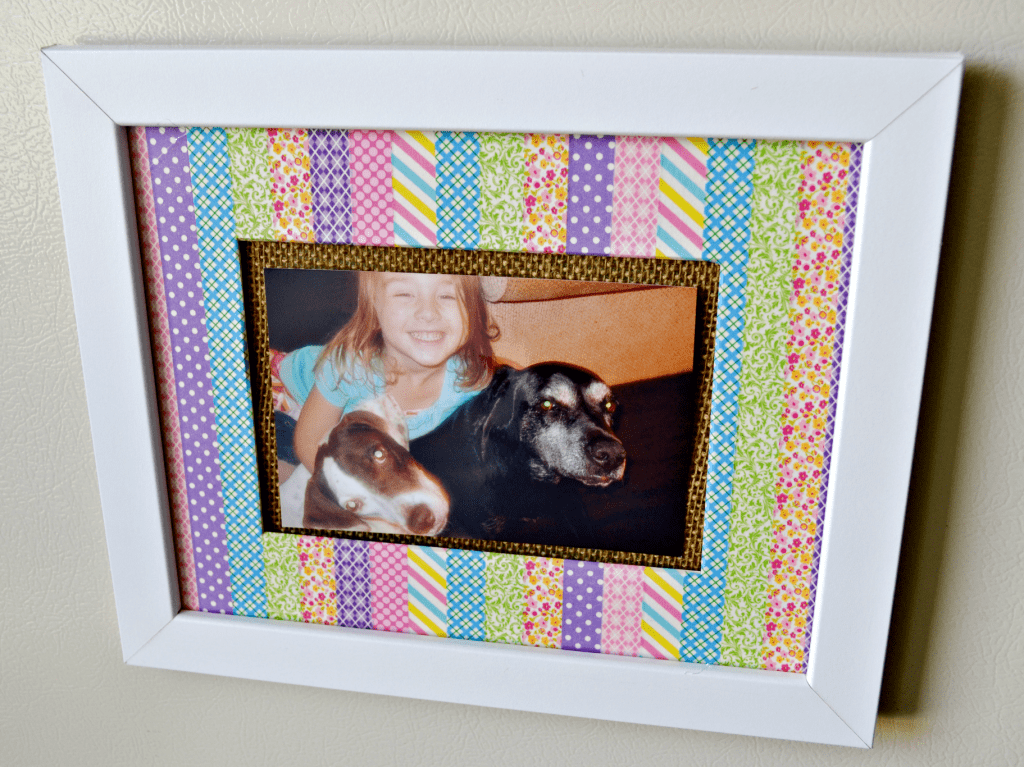 Have you used Washi tape before?