Add a special touch to your Valentine's or romantic projects with these free Valentine Fonts!


Perfect for cards, invitations, websites, and more.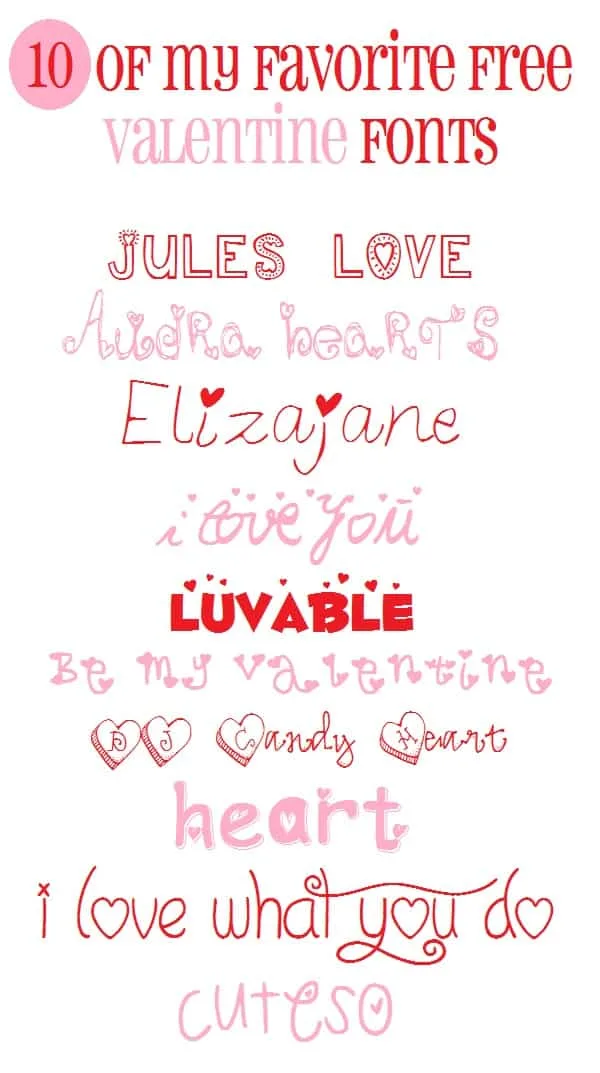 If you are a blogger or just love to be crafty, especially those who love scrapbooking, then you are probably like me and always on the hunt for some new cute fonts.


From classic and elegant to fun and playful fonts, choose the style that suits you best.




The 10 Valentine fonts above were my original favorite fonts when this post was created in 2013. However, I have several more that I recommend and love since then. Check out these new ones below.




Most of these fonts are for personal use only. If you are looking for commercial-use fonts be sure to check all licensing.




How to Download these Free Valentine Fonts


Simply click the link to each font's download page and select the 'download' button.


After this, you'll need to unzip the file; if you're using a PC, right-click and select 'Extract All', then follow the instructions.


If you're using a Mac, however, simply double-click the zipped file and it will unzip automatically.


Once complete, you'll be able to access either the folder or just the single font itself!




Installing Your Free Valentine Fonts


Installing free Valentine fonts on a Mac and PC is simple and easy.


After downloading the font file, open it and double-click the.ttf or.otf file.


This should automatically open up a dialog box where you can then select "install font" to complete the installation process.