These Free St. Patrick's Day fonts make a great collection of fonts for all your Irish needs on your blog and crafts.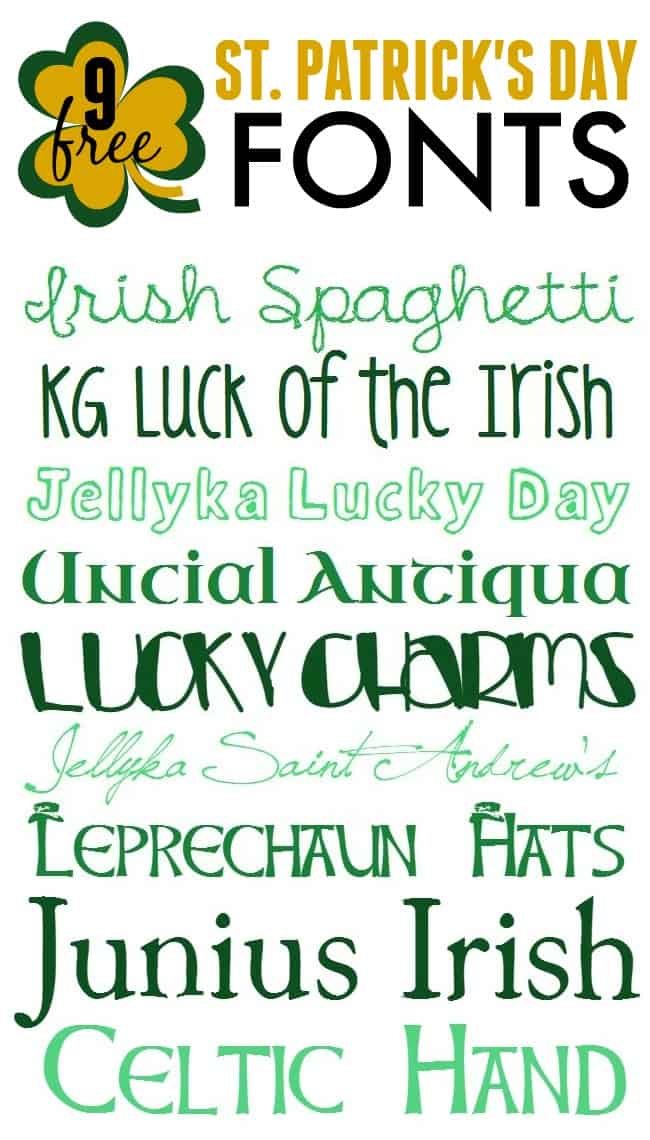 If you have ever checked out my valentine's typeface, fall fonts or any of my font posts for that matter then you know I have a borderline unhealthy obsession with fonts.
I just love finding new ones whether they are for personal use or ones that I can use for my blog that is commercial use.
Since St. Patrick's Day is upon us I have been downloading some new St. Patrick inspired ones.
Of course, everything I do I want to share with my readers so here is a roundup of some of my favorite free St. Patrick's Day fonts.
A question you may have…
Can fonts be used commercially?
The short answer is yes and no. These specific St. Patrick's Day fonts are free for personal use. That means that you can not use them within anything that you plan to sell. However, the font owner may have commercial rights that you can buy. You will need to check within each individual font owner for those details.
I can't wait to see what fun graphics and prints you come up with using these holiday fonts.
If you enjoyed these Free St. Patrick's Day fonts you might also like…
---