So this past weekend got away from me and I was unable to get the next Crafting with Kids! project up. Needless to say it is a little late but here is, apple stamping. My daughter loves painting so this one was right up her alley. We decided to make apples out of a toilet paper roll and then use the actual apple to stamp pumpkins because well it's fall y'all.
SUPPLIES:
Paint (red, brown, green, orange)
Apple(s)
Toilet Paper or Paper Towel Roll
Paper / Poster Board
Paintbrush
DIRECTIONS:
For the paper roll apple stamping you will just want to shape your roll into a apple form. I did so by squishing the top down and the bottom up. You can see how that looks in the picture above. Then just press it into your desired color whether you want red apples, green apples, etc and start stamping away. I think these would be cute used as a stamp on a note to the teacher with a beginning of year or end of year gift.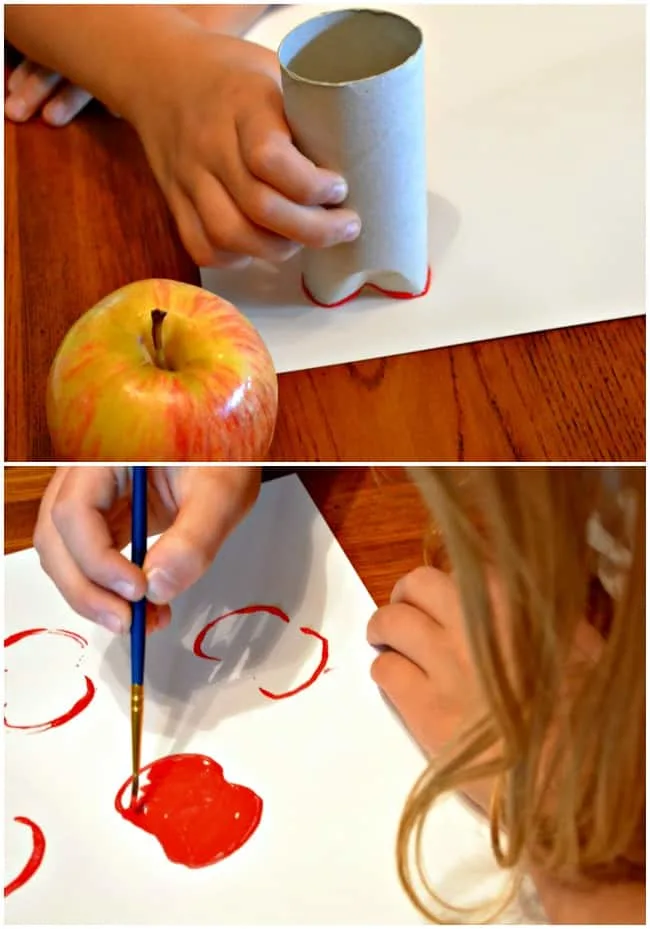 Then we used the actual apple to make pumpkins instead of apples. You can do it either way but it was fun to switch it up and do something completely different. You could also use the paper roll to do pumpkin stamps, just squish the top down and leave the bottom rounded.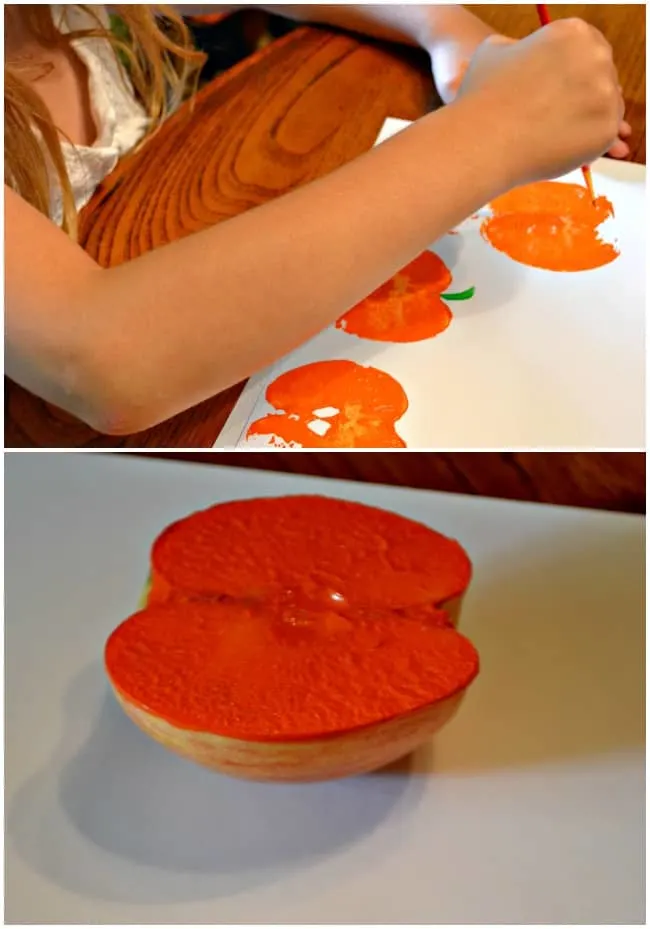 There really is nothing hard about this kids activity at all. It could get a little messy but when you work with paint and kids then that is too be expected. They also don't always turn out looking like apples or pumpkins but when you dress them up a little they look really cute. Plus, it's really about the kids painting and enjoying themselves anyways right?
Do your kids love to paint?
Want more of the Crafting with Kids! series? You can find all of the ones posted here. Plus check back every Saturday for a new one (hopefully, ha).