This Arrabbiata Sauce with Zucchini Noodles recipe is a deliciously satisfying meal you can 100% feel good about serving to all your family and friends.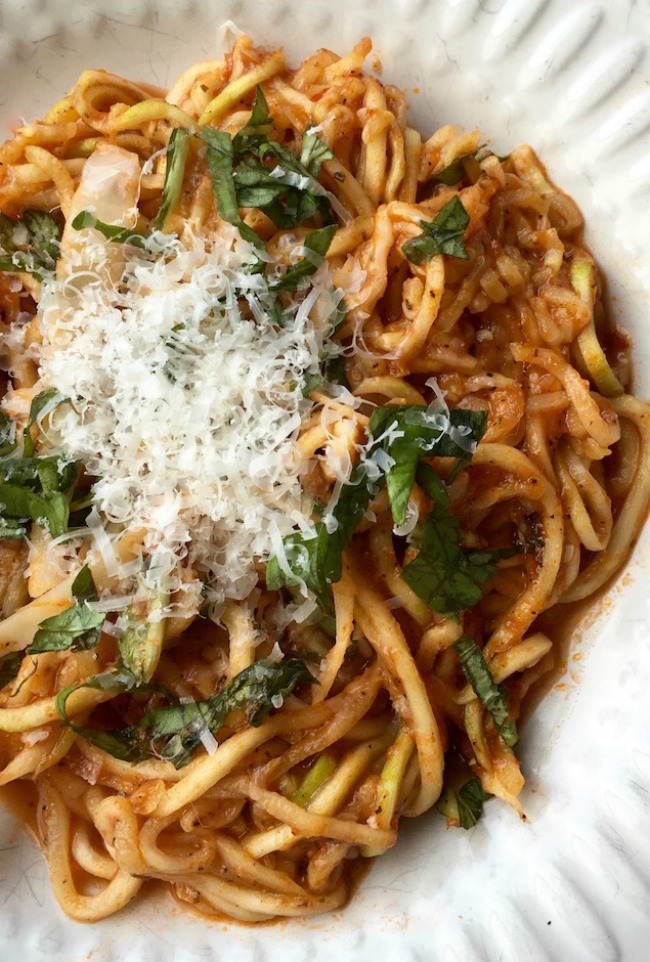 Although this recipe may be light as it replaces your traditional pasta with a healthy and fresh zucchini noodle, it does not lack in the flavor department with a spicy Italian red pepper arrabbiata sauce.


If you'd like to save a little time, you can use prepared arrabbiata sauce. However, you can make your own from scratch in less than half an hour or you can make large batches to freeze for easy weeknight meals.


Ingredients for Arrabbiata Sauce with Zucchini Noodles


Arrabbiata Sauce Ingredients:

3 tablespoons extra-virgin olive oil, divided
½ tablespoon crushed red pepper flakes (you can cut this in half if you prefer a slightly less spicy sauce)
½ cup tomato paste
2 cups fresh tomatoes, chopped and seeds removed
1 teaspoon dried oregano
1 teaspoon garlic powder
Sea salt and black pepper, to taste


Remaining Ingredients:

4 large firm zucchini, peeled
3 tablespoons extra virgin olive oil
3 cloves garlic, crushed and peeled
salt and pepper, to taste


Garnish (optional):

Fresh basil
Parmesan cheese, freshly grated


I also having some type of vegetable spiral slicer, such as the Paderno World Cuisine Tri-Blade Vegetable Spiral Slicer or the OXO Spiral Vegetable Slicer this comes in handy when you want to make your own noodles.


How to make Zucchini Noodles with Arrabbiata Sauce


Prepare your arrabbiata sauce by heating olive oil in a large skillet over medium heat.


Add the crushed red pepper flakes and heat until fragrant.


Reduce heat to medium-low, then add tomato paste, tomatoes, oregano, and garlic powder. Season with salt and black pepper, to taste.


Simmer until sauce is slightly reduced, approximately 20 minutes, stirring occasionally.


While the sauce is cooking, slice zucchini into thin, long noodles with a spiral slicer.


Cut the noodles with kitchen scissors once they reach approximately 10 inches in length.


Place cut noodles on paper or clean kitchen towels to absorb excess moisture and set aside.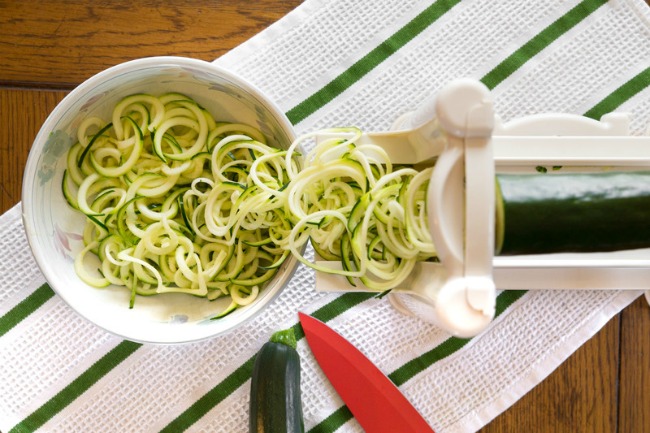 Heat olive oil and garlic in a large skillet over medium heat until the garlic turns golden brown, about 2-3 minutes.


Remove garlic from the pan with a slotted spoon or fork and discard.


Add zucchini noodles to skillet and sauté for approximately 2 minutes.


While cooking, use tongs to flip the noodles to ensure they are warmed on each side. Season with salt and black pepper, to taste, and set aside.




Remove from heat and toss with warm arrabbiata sauce.


To serve, transfer to a serving dish and top with sliced basil and freshly grated Parmesan cheese if desired. Enjoy!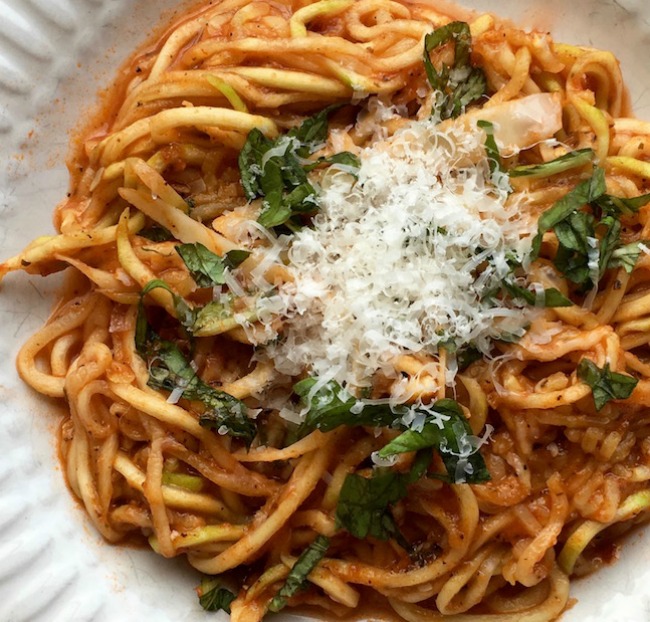 What is the difference between arrabbiata sauce and marinara sauce?


Arrabbiata sauce is much like a marinara sauce in that it starts with the traditional tomato-based sauce like marinara.


Although for Arrabbiata you will add in crushed red pepper flakes to make it a yummy spicy version.


Does zucchini noodles taste like pasta?


Like pasta noodles, zucchini noodles don't have a strong flavor. They absorb the sauces and ingredients you mix in. Which makes them a healthy alternative to a starchy pasta noodle.


How do you make zucchini noodles not soggy?


Like pasta noodles, you want them to be al dente! Usually, this takes just 3 or 4 minutes. Do not overcook them as the longer you cook them, the more water will seep out and make soggy zoodles.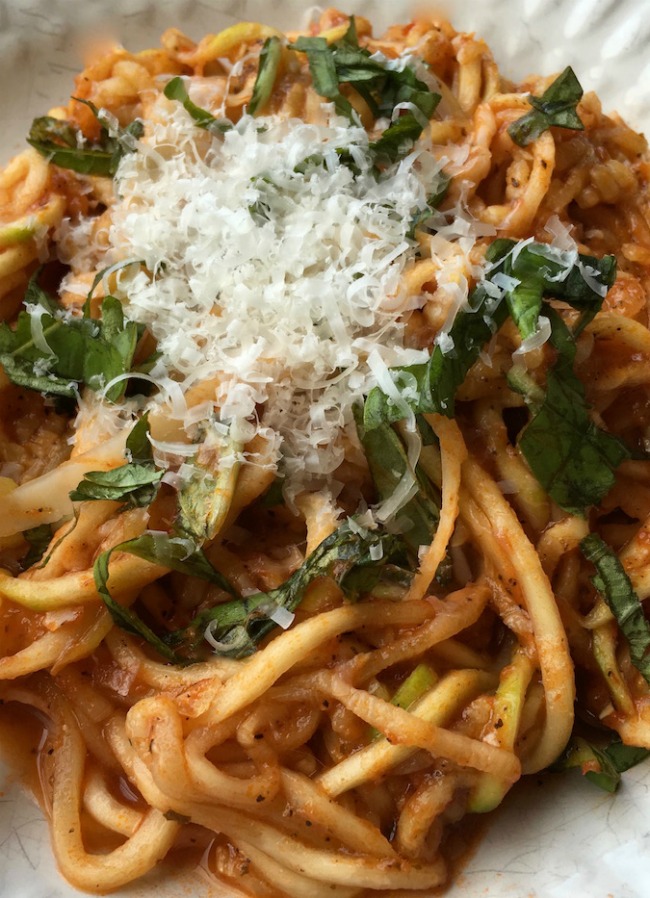 EVEN MORE DELICIOUS ZUCCHINI DISHES:


Want to print this Arrabbiata Sauce with Zucchini Noodles Recipe?