Before you know it summer will be winding down and the kids will be heading back to their classrooms. Whether you are a parent or teacher, having some words of inspiration in your home, homework or homeschooling area, or in your classroom can help to motivate and engage children when they are doing their work.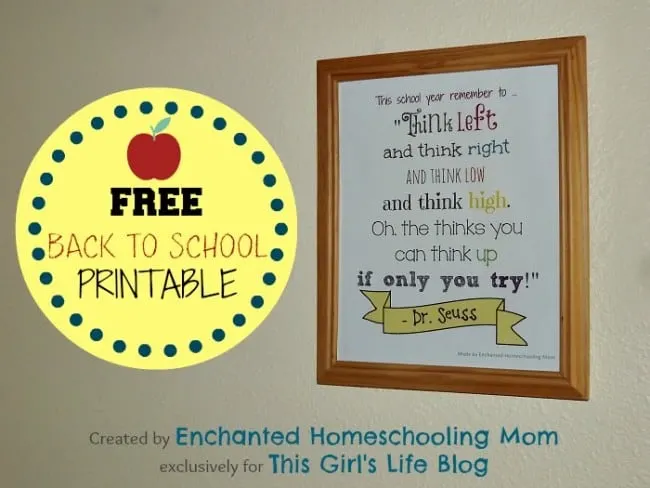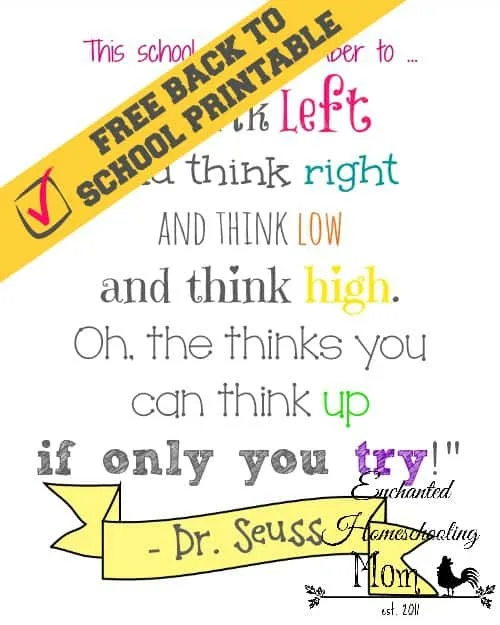 Who better to inspire your children or students then these words of wisdom by the one and only Dr. Seuss! Simply print this PDF for free, place it in one of your favorite picture frames, and hang it up where your children or students will easily see it. The only thing left to do after hanging it is to let these words of wisdom soak in and inspire your children or students throughout the coming school year.
DOWNLOAD BACK TO SCHOOL PRINT HERE!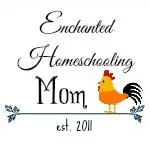 Jill is the homeschooling mother of 2 awesome children (Beck and Elizabeth), a loving wife, who brings readers along on her family's homeschooling journey in their rural setting. She enjoys blogging about everything related to her homeschooling experience, from the daily happenings of Beck and Elizabeth, to the adventures in nature around them, to her family's 5 rescue dogs, to just about anything that makes their homeschooling journey magical. Jill also takes the time to create printables for her homeschool classroom that she provides at her EHM Member's Only Website. She has a wide variety of printables, curriculums, unit studies, and holiday related items that everyone is sure to find educational, useful, fun, and appropriate.
Do not forget to follow along with Jill at Enchanted Homeschooling Mom or on Facebook, Pinterest,Twitter,Instagram,Google+,LinkedIn, and RSS.