These frame-worthy Printable Father's Day Coloring Pages are a great way to get kids of all ages involved in making something for every dad in their life.


Every third Sunday in June is a special day for all dads, Father's Day! Be sure to let dad know just how much he means to you.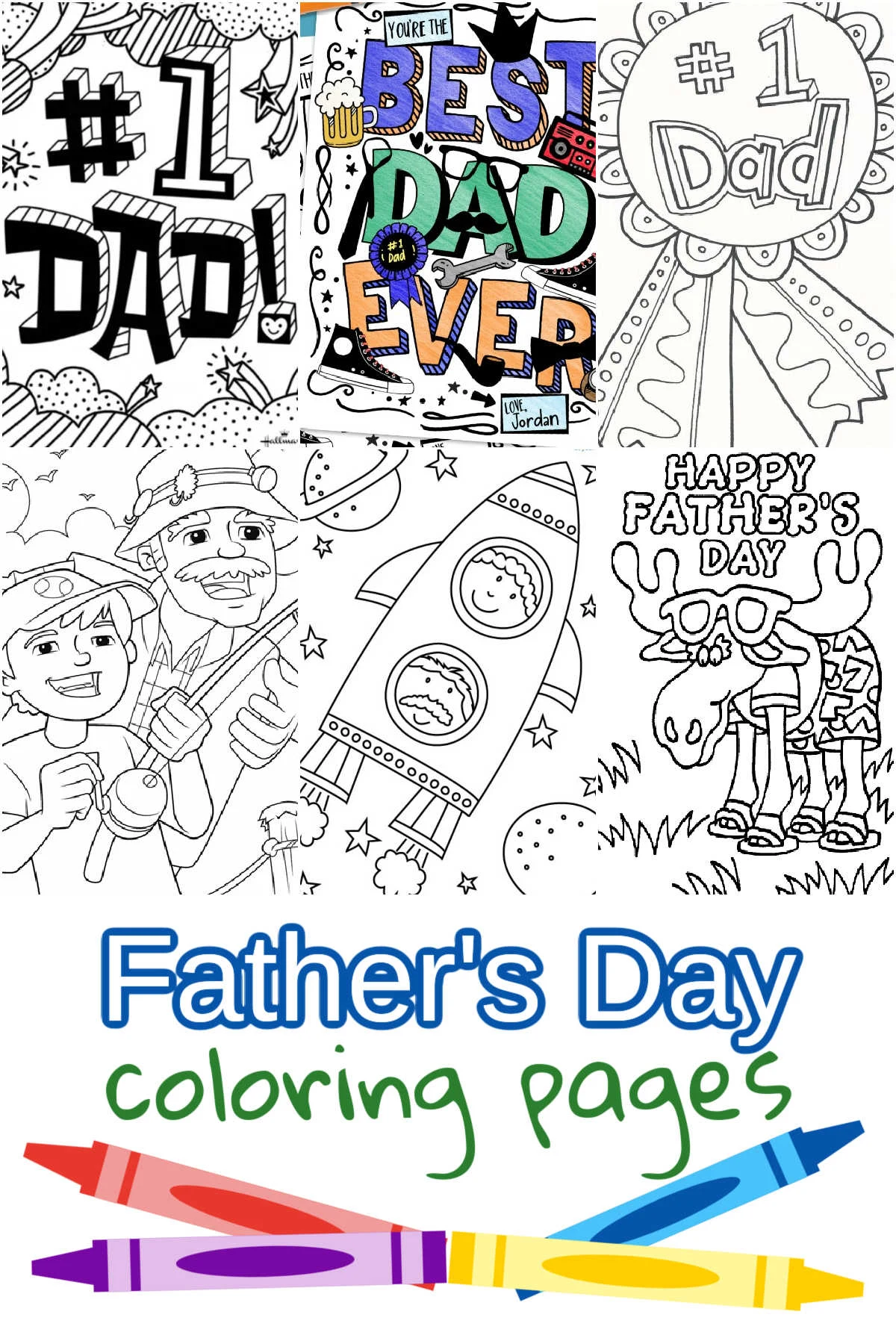 These coloring sheets can serve double duty as last-minute cards and as a quick and easy way to occupy those little hands and minds.


All you need to do is download and print these coloring pages for your littles to create something fabulous for Father's Day, and the dads will love to receive them too.


Fun Facts about Father's Day.


The actual date changes every year but it is always on the 3rd Sunday in June.
The first Father's Day was celebrated on June 19, 1910.
Father's Day wasn't officially recognized as a national holiday until 1972.
Father's Day is the fifth-largest card-sending holiday.
The trusty slipper gift isn't the most popular Father's Day present – it's actually a tie.


Printable Father's Day Coloring Pages for Kids!!




Want a full Father's Day coloring book for your kids? Check out these we found.




These printable coloring pages for Father's Day are also great to go with these wonderful books on Father's Day.




More Coloring Pages: