I love cornbread! It might just be a southern thing but give me a plate of cornbread, white beans, and cabbage and I'm golden.
Skillet cornbread typically turns out dry and crumbly for me. Since I have this cornbread problem I was on the search for a yummy moist sweet cornbread recipe and then I found this one. It is two thumbs up!
It is so moist and has the texture of a cake but tastes like sweet cornbread. So incredibly good! If you love sweet and moist cornbread then you have to give this Boston Market Cornbread Copycat a try.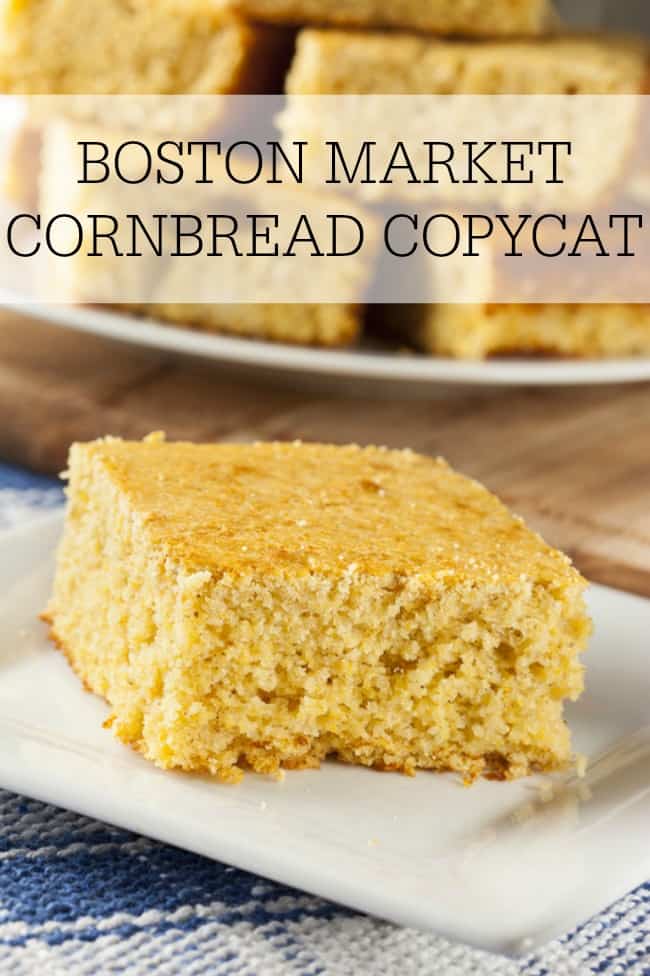 Ingredients:
2 boxes muffin mix
1 box butter golden cake mix
1/2 cup water
2/3 cup milk
5 large eggs
7 tbsp softened butter
Note: You can substitute the butter golden cake mix for just yellow cake mix but it might end up sweeter and taste more like cake rather than cornbread. The butter golden from Duncan Hines will give you the best cake-like but still taste like cornbread recipe.
Directions:
Preheat oven to 350 degrees. Mix in a large bowl the muffin mix, cake mix, water, milk, eggs, and butter. Combine and place into a 9×13 dish. Cook on 350 for approximately 30 minutes. If your fork comes out clean (just like baking a cake), it's done.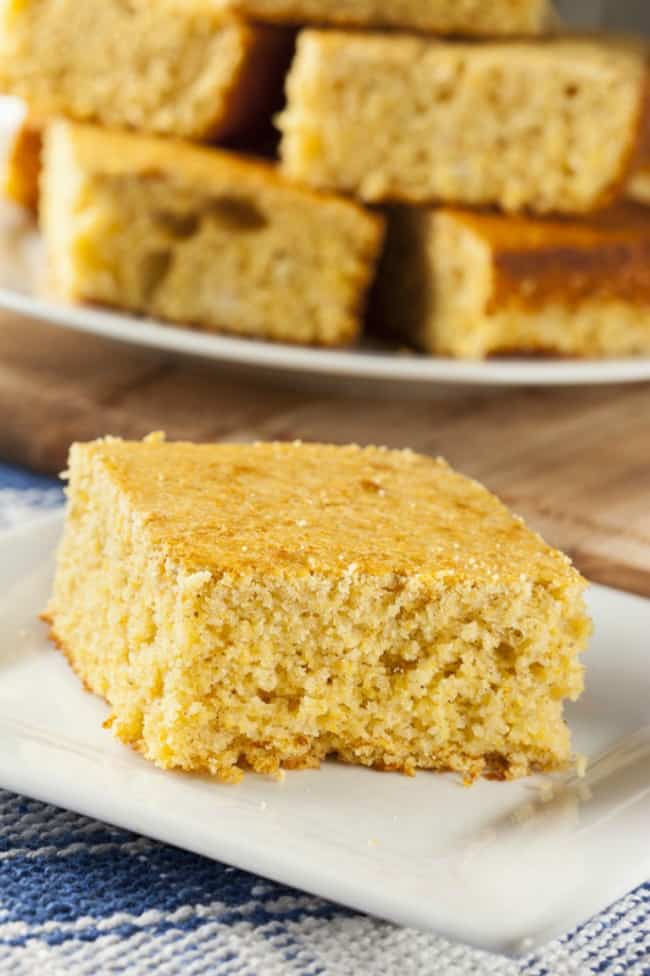 Do you want to print this recipe?
If you enjoyed this Boston Market Cornbread recipe then you might also enjoy…
---