This post was sponsored by Pebbles Cereal as part of an Influencer Activation for Influence Central. I received complimentary products to facilitate my review.
Every year at Christmas time we like to play with our food. Yep! Whether that means gingerbread houses or in today's case cereal art. Over the weekend we had a little fun and drug out the Fruity and Cocoa Pebbles to make a fun cereal art. It's a great activity for kids.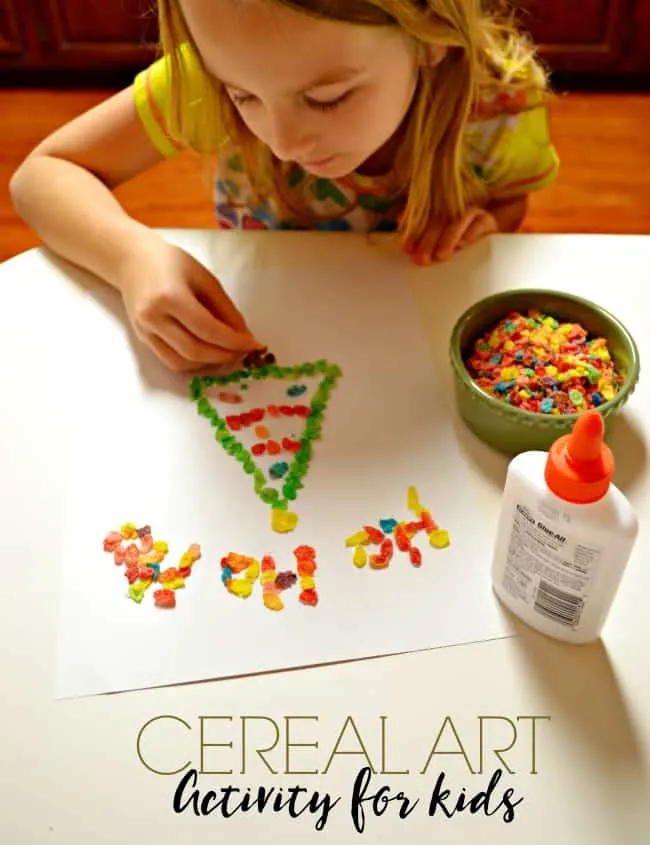 Fruity Pebbles and Cocoa Pebbles has been a favorite of our families for a long time. I ate them as a kid and now my daughter does too. But, today they go beyond the bowl and onto the pages of construction paper to create cute creations to adorn your refrigerators.
All you will need is some Fruity or Cocoa Pebbles, construction paper and glue. My daughter decided that all the beautiful bright colors of the Fruity Pebbles would be perfect for creating a Christmas tree. Of course you know with all those delicious flavors we couldn't help but to eat half of the yummy crunch rice as we were playing with it too. Best of both world's I say, snack time and craft time.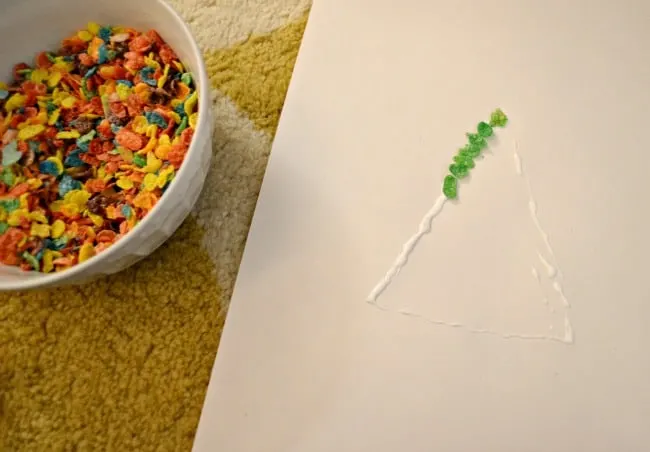 We went Christmas themed but I definitely think these beautiful colors would make a awesome rainbow art piece too. Plus, if you have more patience than myself you could separate the pieces, crush them and make "sand" style art. So many fun ways you can play with your food and lets be honest what kid is going to say no to that? I know my daughter had lots of fun with it. You could even throw in some education and have them create their name or practice spelling words. Which is a big one for us right now in second grade. Just dig in and have some fun!