We love ice cream pops but sometimes we want to treat ourselves to something a little different but still just as cool and tasty for summer time.
Today I am sharing with you how we create our chocolate covered frozen bananas. They are super simple to make and you will be enjoying them in no time.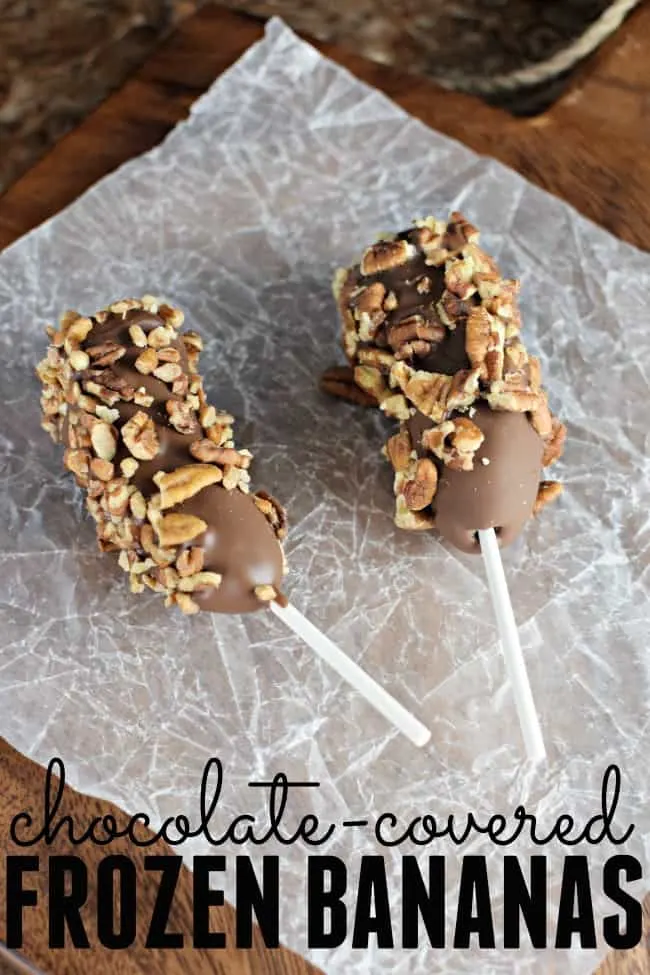 Chocolate Covered Frozen Bananas
Ingredients:
Bananas
Chocolate Bark or Chips
Toppings (we used pecans)
You will also need popsicle or lollipop sticks
Topping Ideas:
Sprinkles
Pecans (or other nuts)
Coconut
Sprinkles
Mini M&Ms
Peanut Butter Chips (ummm YUM)
Instructions:
Attach your bananas onto your sticks. We used lollipop sticks but you could also use popsicle sticks or small skewers. We also cut our bananas in half.
Freeze your bananas for a few hours. They don't have to be fully frozen but just firm.
Right before you are getting ready to remove the bananas from the freezer melt your chocolate.
Set aside your topping on a plate so that you can roll your bananas once dipped.
Dip your bananas in the chocolate and then roll them in your favorite topping.
Set aside for a few minutes until the chocolate hardens.
Enjoy your Chocolate Covered Frozen Bananas!!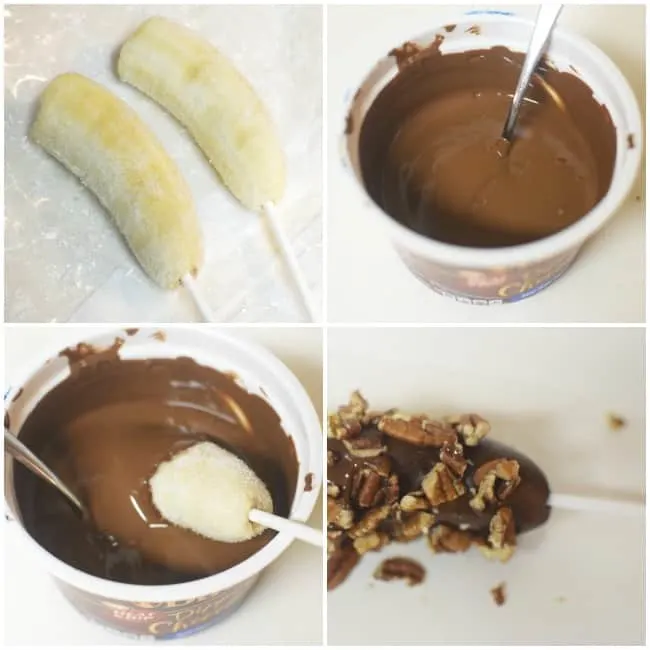 Want to print this recipe?
---
If you enjoy this Chocolate Covered Frozen Bananas post you might also like…
(This post contains affiliate links.)