This pecan log roll recipe is a delicious no-bake dessert that has a soft center and a delicious caramel and pecan coating.


These classic candies are ideal for holiday gift-giving.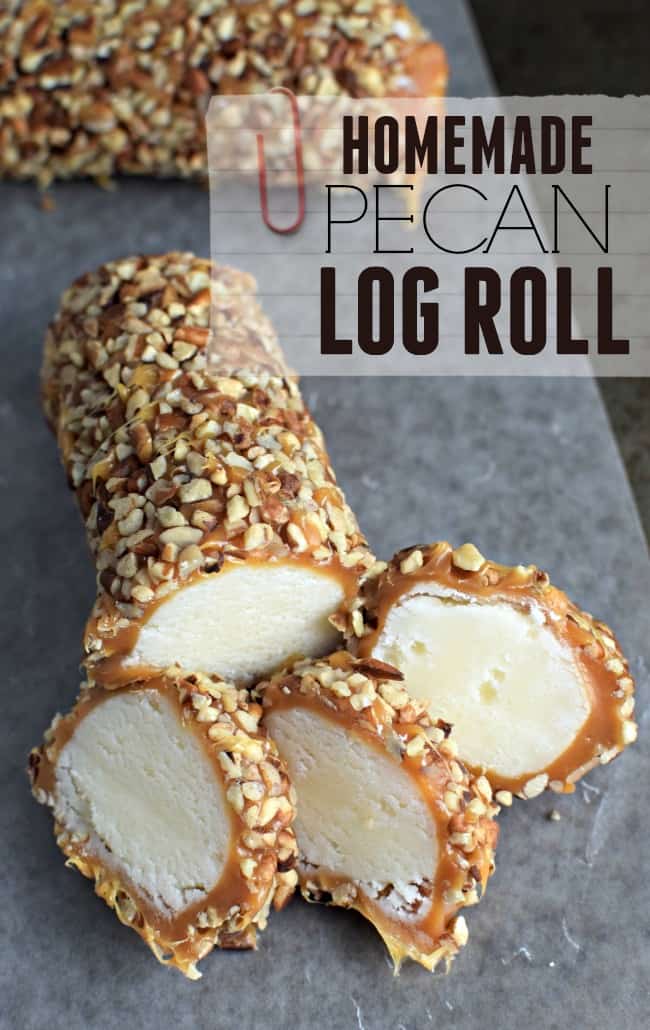 Have you ever had that one food item that you always have to pick up when you visit a specific place? For me, it is a pecan log.


If we are ever near one of my favorite candy stores, Old Smoky Candy Kitchen, I have to pick up a pecan log without fail.


When I'm craving them though, and haven't had one in a while, I whip up a batch with this recipe.




Ingredients for Pecan Log Roll Recipe


2 teaspoons and a 1/2 cup butter divided and softened
3-3/4 cups powdered sugar
1/2 cup nonfat dry milk powder
1/2 cup sugar
1/2 cup light corn syrup
1 teaspoon vanilla extract
1 package (14 ounces) of caramels
1 tablespoon milk
2 cups chopped pecans


How to make homemade pecan log rolls!


Butter an 8-inch square pan with your 2 teaspoons of butter and set aside.


Combine powdered sugar and milk powder and set aside.


In a saucepan, combine the 1/2 cup butter, sugar, and light corn syrup.


Stir until sugar is dissolved and the mixture comes to a boil.


Stir in the powdered sugar and powdered milk mixture, a little at a time until blended.


Remove from the heat and stir in your vanilla. Continue to stir until the mix starts to mound. Spread onto the prepared pan and allow to cool enough to handle. Do not allow to cool completely. Just enough so you don't burn your fingers.


Cut the candy into four strips and then down the middle. Shape each piece into a log and wrap in waxed paper. Freeze until firm or overnight if you want to prep this portion beforehand.


Once the candy is firm you are ready to finish with caramel and pecans. Melt your caramel with the milk in a microwave, double boiler, or melting pot. I recommend a melting pot or double boiler so the caramel can stay warm. It will set quickly.


Place your pecans on a cookie sheet, coat your candy with caramel and then roll in pecans.


Wrap them in waxed paper and store them at room temperature in an airtight container.




That is all there is to this yummy pecan log roll recipe. Several ingredients but really easy to make.


I think the trickiest part is coating the candy in caramel. It can set quickly which is why I recommend using a melting pot to keep the caramel warm.


As long as it stays warm it won't try to set up in the pot before you can finish coating all your candy.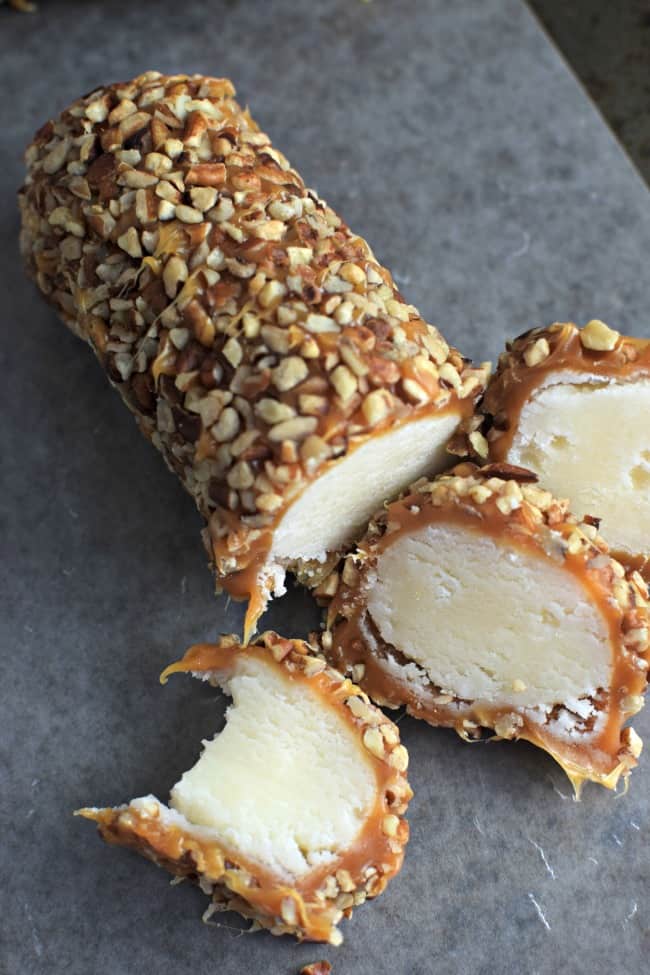 I enjoy pecan log rolls all year long but several people see them as holiday candy. This pecan log roll recipe definitely will make a good homemade gift for family and friends.


It makes a lot, so whether it is the holidays or not I would be ready to pass some along.


You can cut these with a serrated knife and package them for friends that way or just wrap up a whole log.


Have you ever made homemade pecan log rolls? I don't make a lot of candy but these are definitely one of my favorites.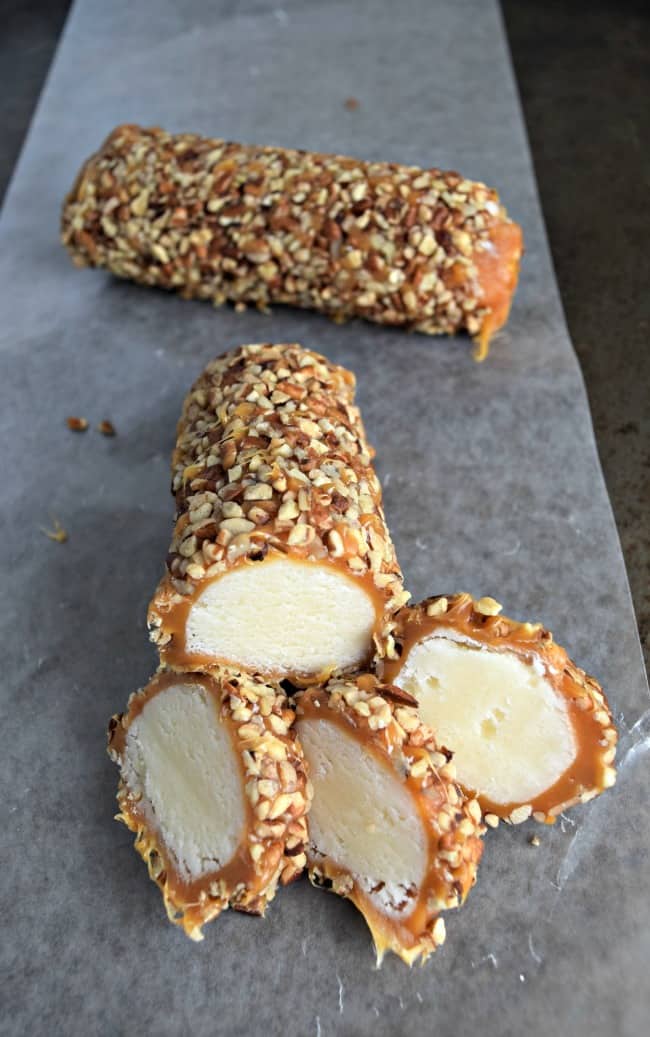 Want to print or save this recipe?