If you haven't noticed from my home decor posts over on Instagram, I am all about that farmhouse and rustic style decor. I had been on the lookout for a wooden ladder for quite some time. I found a short one, which I love but the cost of the vintage tall ladders and even the faux taller ones were more than I wanted to spend. So I decided to grab a few pieces of lumber and DIY my own. Even better, I was able to do so under $10. Keep reading to find out how you can make yourself one as well.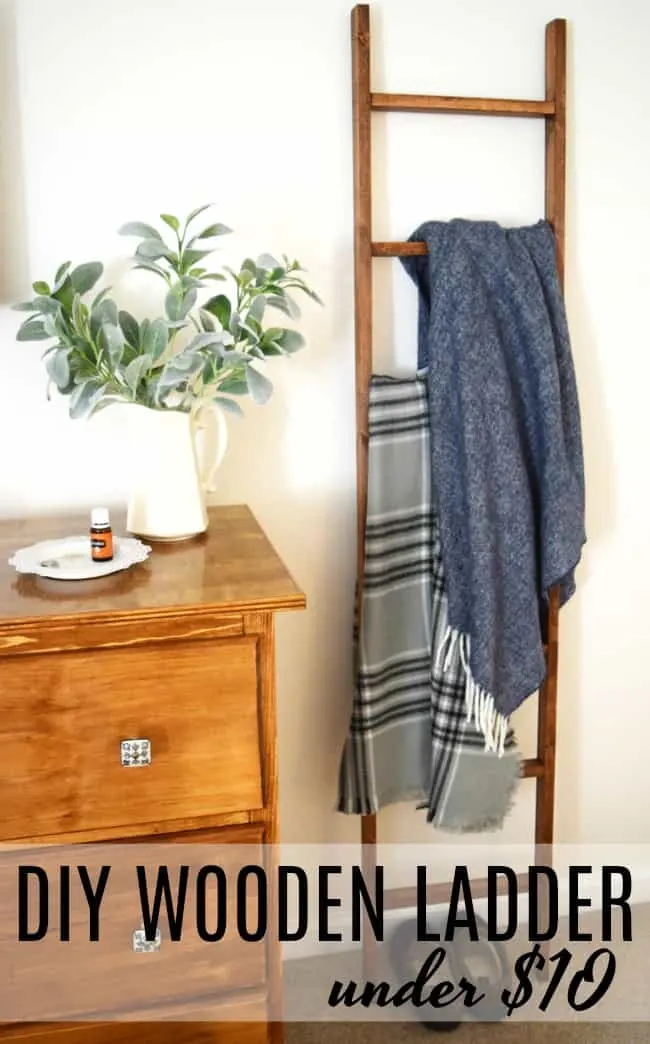 *This post contains affiliate links.

What you will need:
3 - 1x2x6 boards (enough for a 5-foot tall ladder)
brad nails
miter saw
Directions:
This decorative wooden ladder is about as simple as they come. First, you will want to trim off the ends of two of the 1x2x6 boards at a 45-degree angle using a miter saw. This creates the faux ladder bottoms. Once you have cut those, measure from the tip of the 45-degree angle out to 5 ½ foot (66 inches) on both pieces and use the miter saw again to chop to size. If you don't own a miter saw you can always use a clamping style miter box.
Now you will use the additional 1x2x6 board to make your rung cuts. We cut them at 12 inches each.
Lay out your rungs so you know where you want to nail them and using a brad nail gun and some brad nails attach them together. We measured 5 inches down from the top to place our first rung and then spaced them out by 8 inches. You could also use regular nails and a hammer but I really recommend a nail gun. It is much quicker and a whole lot easier. If you don't have the ability to have an air compressor they now make awesome battery operated nail guns.
You are all done! Pick out your favorite stain color and make it look beautiful. I really love the provincial stain by Minwax.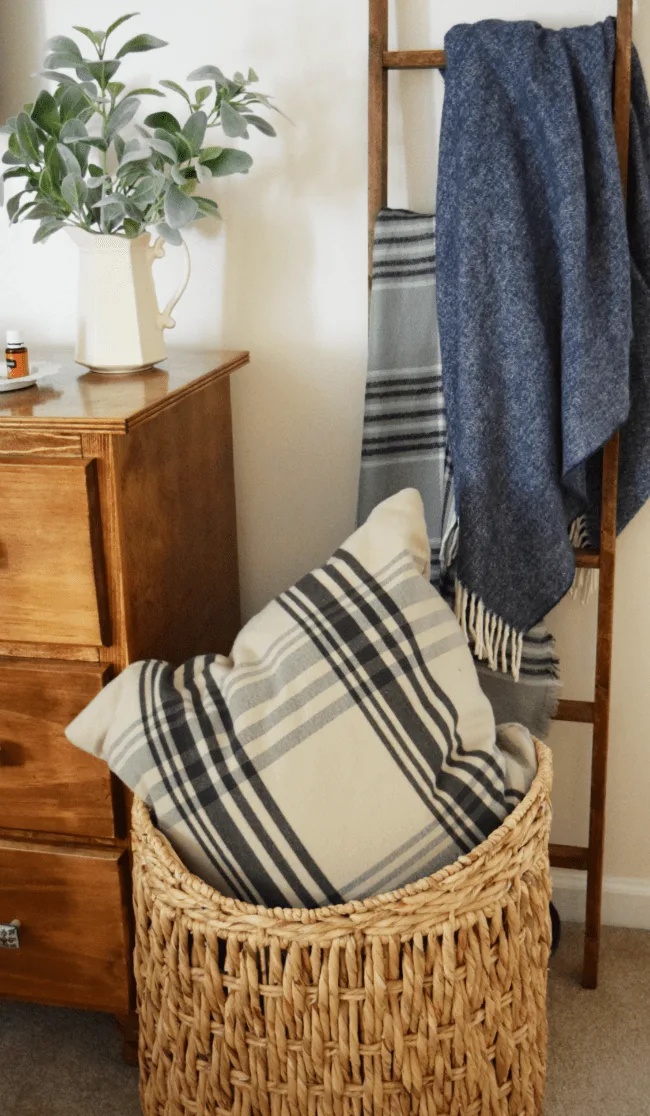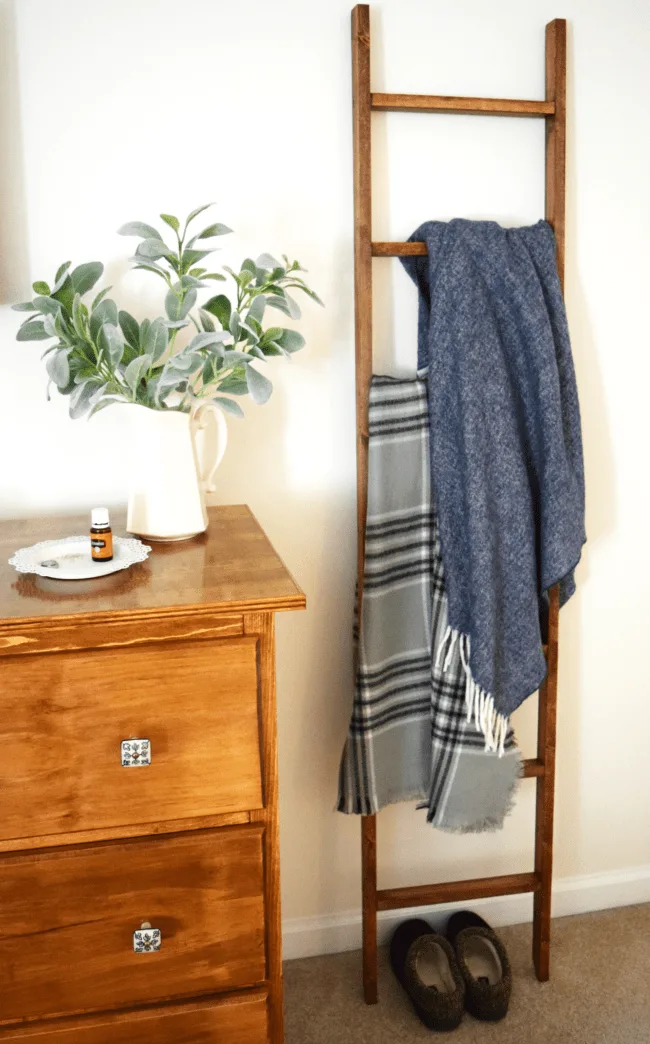 Don't want to build your own wooden ladder? Here are some great ones to purchase.
Did you love this decorative wooden ladder tutorial? You also might like...
---