It is that time of year, the apple trees are loaded and everyone is looking for the perfect recipe. This old-fashioned easy apple crisp is just what you want.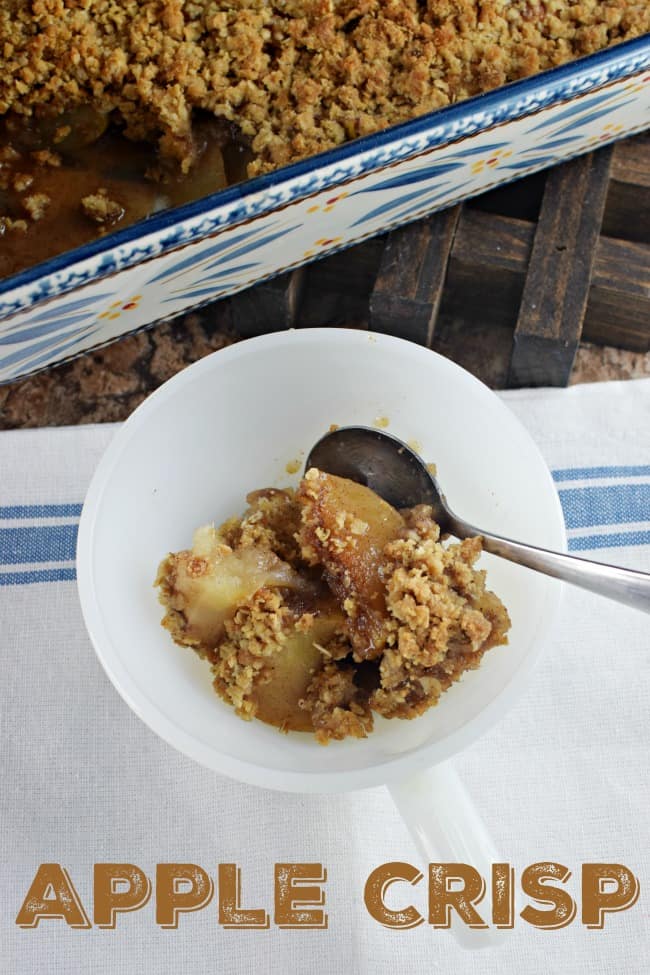 Apples, brown sugar, cinnamon, butter, oats… Those are just some of the ingredients in this tasty apple crisp.


It is simple and delicious and goes perfectly with a scoop of vanilla ice cream.


The ingredients you will need for an Easy Apple Crisp:


10 cups peeled and cored apples
1 cup white sugar
1 tablespoon all-purpose flour
1 teaspoon ground cinnamon
1/2 cup water
1 cup quick oats
1 cup all-purpose flour
1 cup packed brown sugar
1/4 teaspoon baking soda
1/2 cup melted butter


Directions:


Preheat oven to 350 degrees.
Place sliced apples in a 9×13 inch dish.
Mix in a medium bowl the white sugar, 1 tablespoon of flour and cinnamon. Sprinkle over the apples evenly.
Pour water of apple and mix evenly.
In another medium bowl mix together the oats, 1 cup flour, baking soda, melted butter, and brown sugar.
Crumble evenly over the apples.
Bake at 350 for approximately 45 minutes.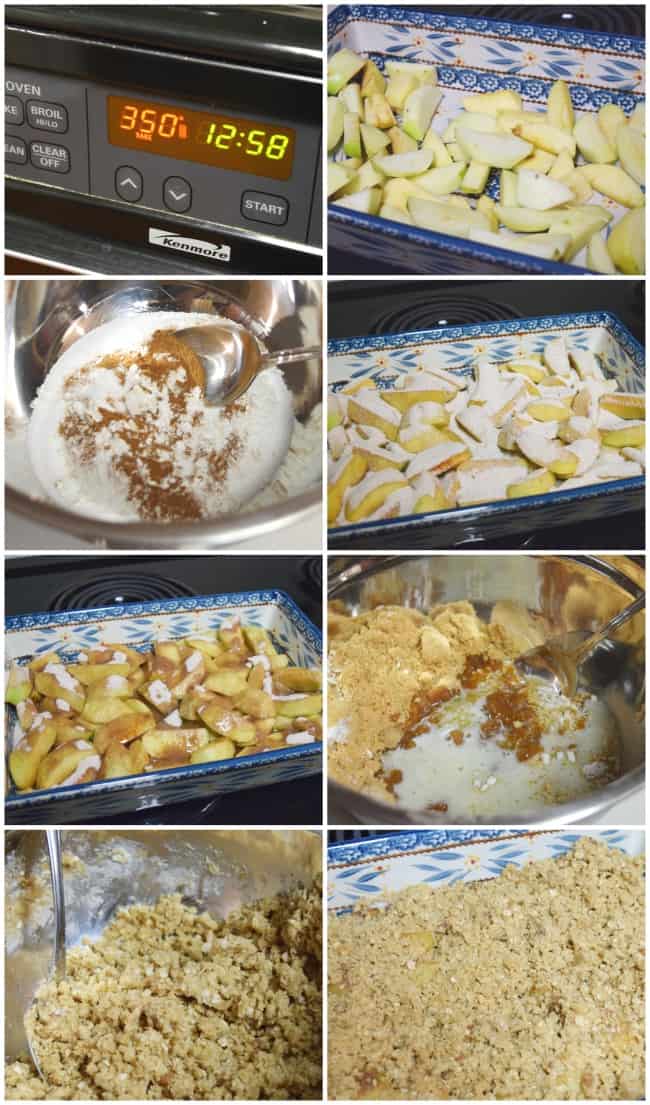 Questions you may have:


Is Apple crisp the same as apple crumble?


Apple crumble is a British pudding similar to the apple crisp. It originated during World War II as a food rationing. More or less, to answer your question, yes they are pretty much the same thing.


Which apples are best for apple crisp?


The best will be apples that are crisp and tart. Granny Smith, Honeycrisp, and Golden Delicious are all great varieties for baking a tasty apple crisp.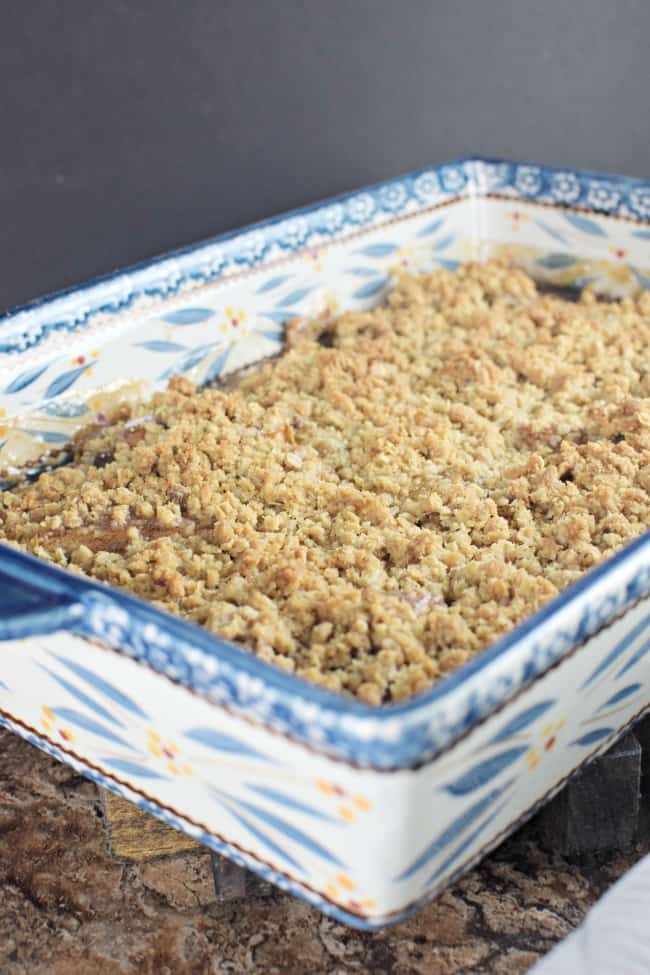 Want to print this recipe?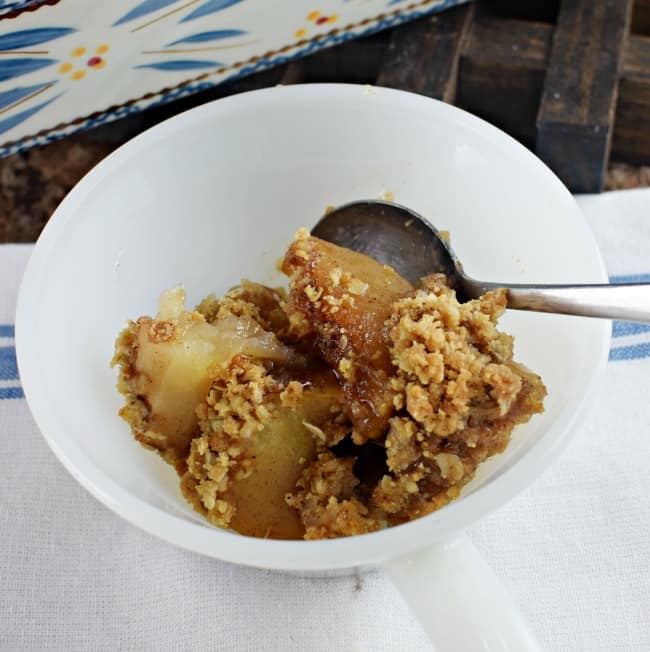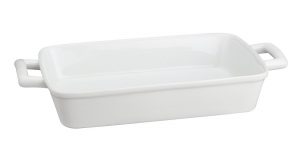 If you enjoy this Apple Crisp recipe then you might also enjoy…


---
Homemade Apple Butter: Slow Cooker Recipe
Apple, Banana & Oat Smoothie Recipe
Apple Stamping Kids Activity