These super cute and easy to make snowman cupcakes would be perfect for your Christmas party, class party, or even a winter birthday theme.




Too cold to make a snowman outside? Gather the kids and create your snowmen in the warmth of your own kitchen.


Kids can help with every step of these festive cupcakes.


Strapped for time? You can even purchase white frost cupcakes from the store and just do the decorating portion.


Ingredients you will need to make 12 snowman cupcakes!


12 cupcakes
1 to 2 cups vanilla frosting
24 Brown M&Ms (2 for each cupcake)
60 mini brown M&Ms (5 for each cupcake)
12 pieces of candy corn (1 for each cupcake)
Shaved white chocolate sprinkles (You can also use coconut or white jimmies)
Piping Bag (optional for applying frosting)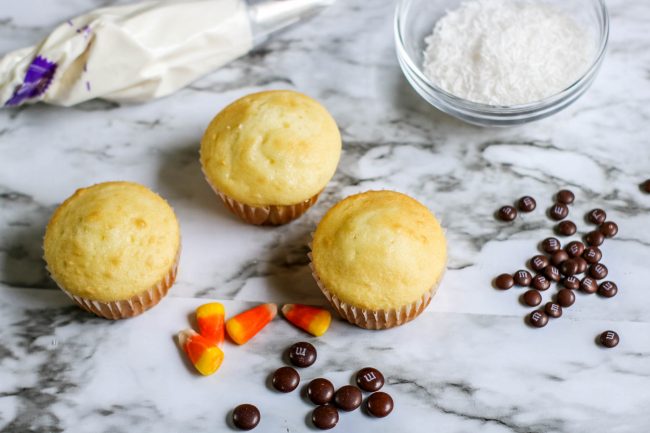 Instructions for creating Snowman Cupcakes


Transfer the shaved chocolate pieces, sprinkles, or coconut (your pick) from the container to a shallow bowl to make the cupcakes easy to dip.


Pipe vanilla frosting on each cupcake using a piping bag or if you choose to just spread with a knife you can do that as well. I find that using piping bags makes for an easier, cleaner and quicker method.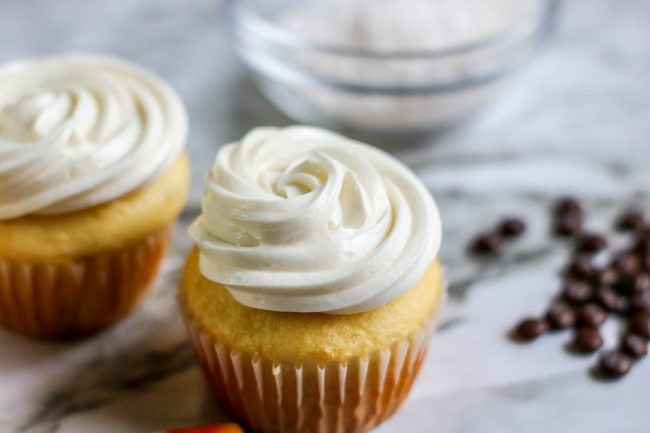 Invert the cupcake and roll the icing in the sprinkles to coat.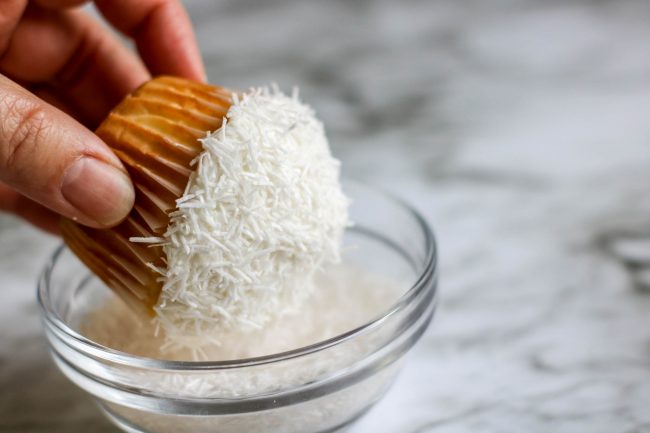 As I said initially, these cupcakes are super easy to make and even easier if you pre-bought white frosted cupcakes.


To create the snowman portion you are going to place an M&M for each eye, the candy corn for the nose, and the mini m&m's as the mouth.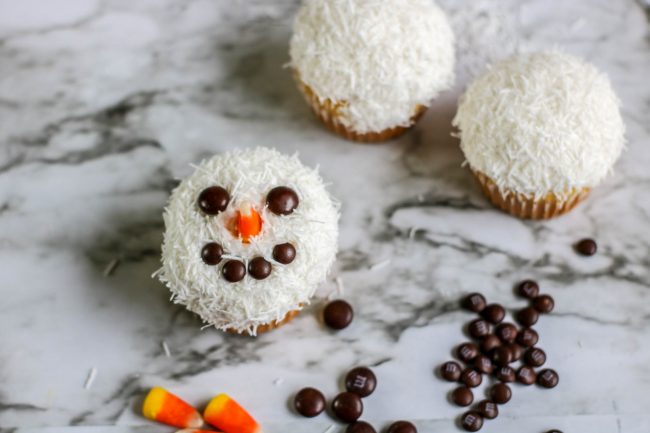 All done!!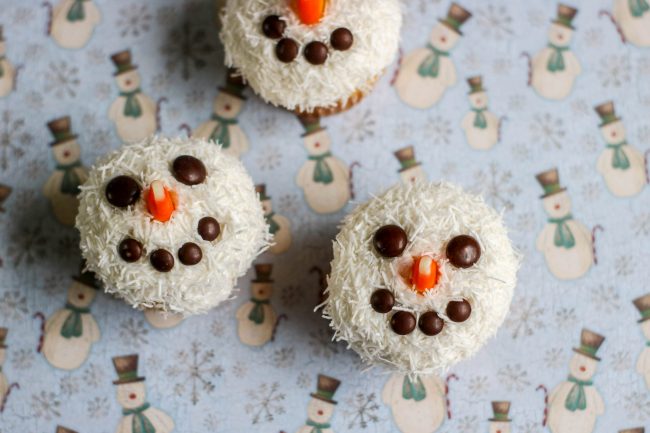 Want to print this recipe?




If you enjoyed these snowman cupcakes you might also like…


Cute Christmas Desserts
Christmas Marshmallow Pops
Peppermint Dessert Recipes
Gingerbread Holiday Desserts