As we are quickly getting closer and closer to Christmas you may be looking for simple treat ideas for neighbors, classmates, teachers and more.


Thankfully you can whip up a batch of these super cute but incredibly easy to make Christmas Marshmallow Pops in minutes.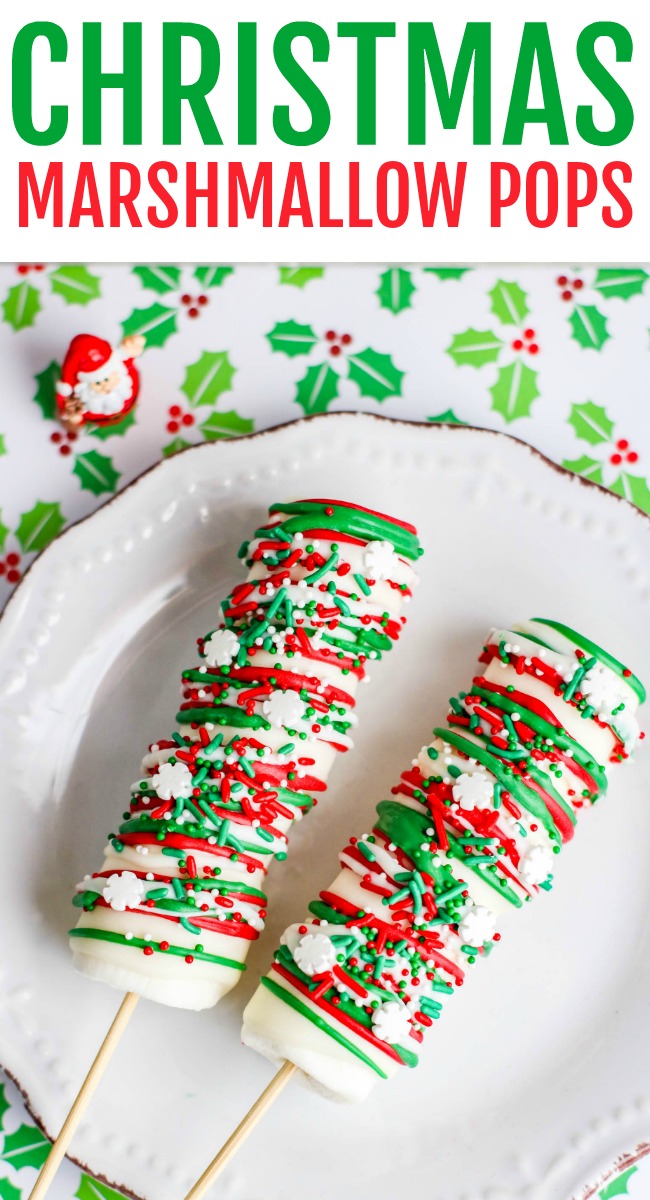 This easy recipe is perfect for getting your kids in the kitchen to help.


The great thing about Marshmallow pops is that they are about 100x easier to make than cake pops and so festive for parties! Skip the baking and get to the fun dipping part.


Ingredients you will need:


24 regular-size marshmallows
White candy melts or vanilla flavored almond bark
Red candy melts
Green candy melts
Christmas sprinkles

You will also need:

Piping bags
Bamboo skewers or treat sticks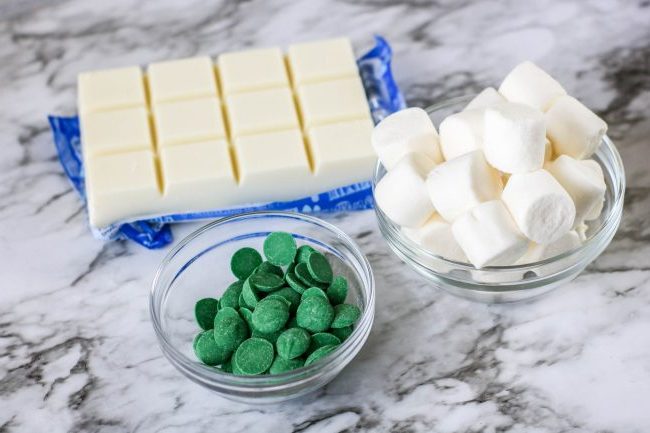 Instructions:


Line a baking sheet with waxed paper. Press four marshmallows onto a skewer or treat stick with a twisting motion and lay on waxed paper.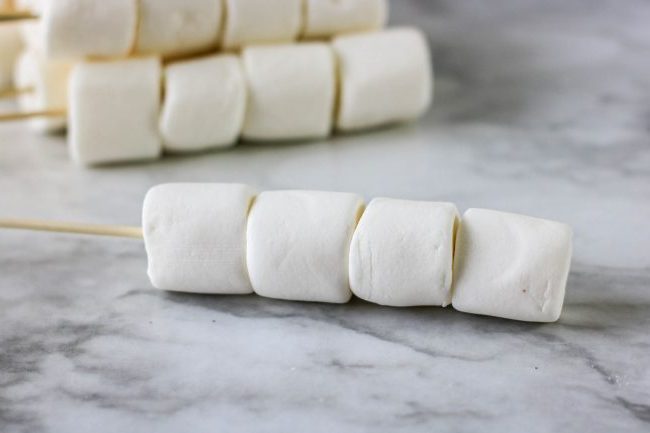 Melt white candy according to package directions making sure not to overheat. If the candy gets too hot, it will seize. If desired, add 1 teaspoon vegetable shortening or coconut oil to make the melted candy pourable.


Pour the melted candy over the marshmallows allowing the excess to drip back into the bowl. Place white-coated candy marshmallows back on the wax paper and allow it to dry completely.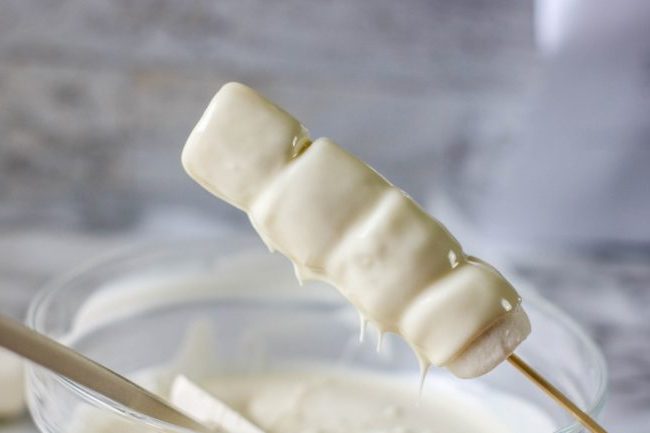 ---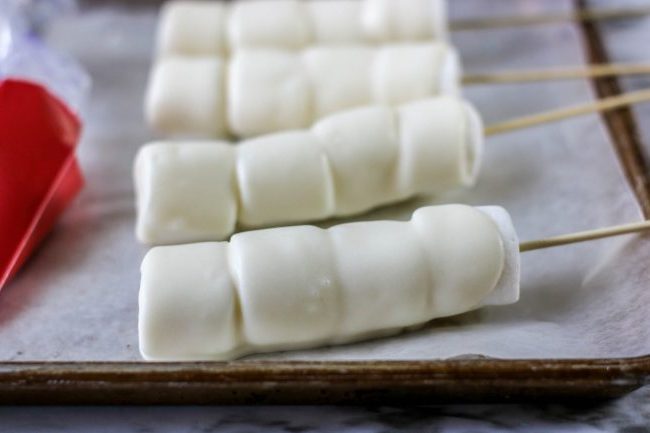 In separate bowls, melt the red and green candy according to package directions making sure again not to overheat.


Transfer melted candy to piping bags, keeping the colors separated. One at a time, snip the corner from the piping bags and drizzle colored candy melts over the marshmallows. While the candy is still wet, add sprinkles as desired.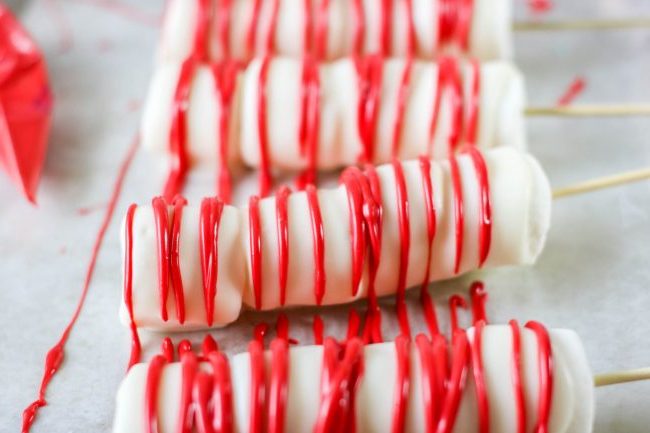 ---
---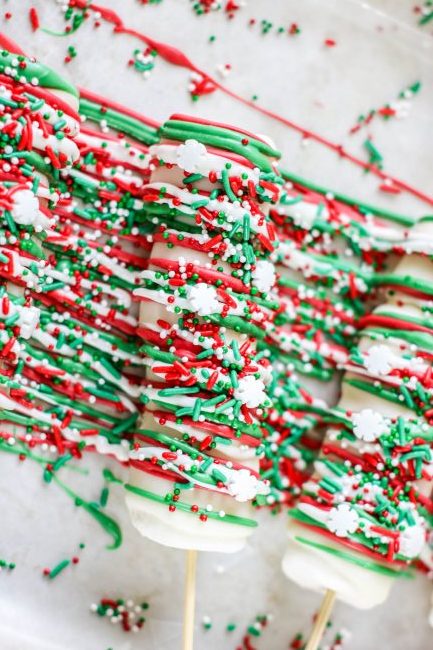 Allow the marshmallows to rest on waxed paper until set before packaging or serving. Before removing the marshmallow pops from the waxed paper, cut along the sides with a knife. Best if stored in an airtight container in the refrigerator.




How long do marshmallow pops last?


They get stale very quickly, so usually, they last about three days at the most.


Want to print these Christmas Marshmallow Pops instructions?




If you enjoyed these Christmas Marshmallow Pops you might also like…


Smores Pops
Cute Christmas Desserts
Keto Christmas Cookies