I love fruit so cobblers are some of my favorite desserts to have whether it is for a holiday like Thanksgiving or just any random day of the year. They are so easy to put together so it makes for a quick and yummy treat. I have rounded up 12 of my favorite ones for you to bake up this holiday season.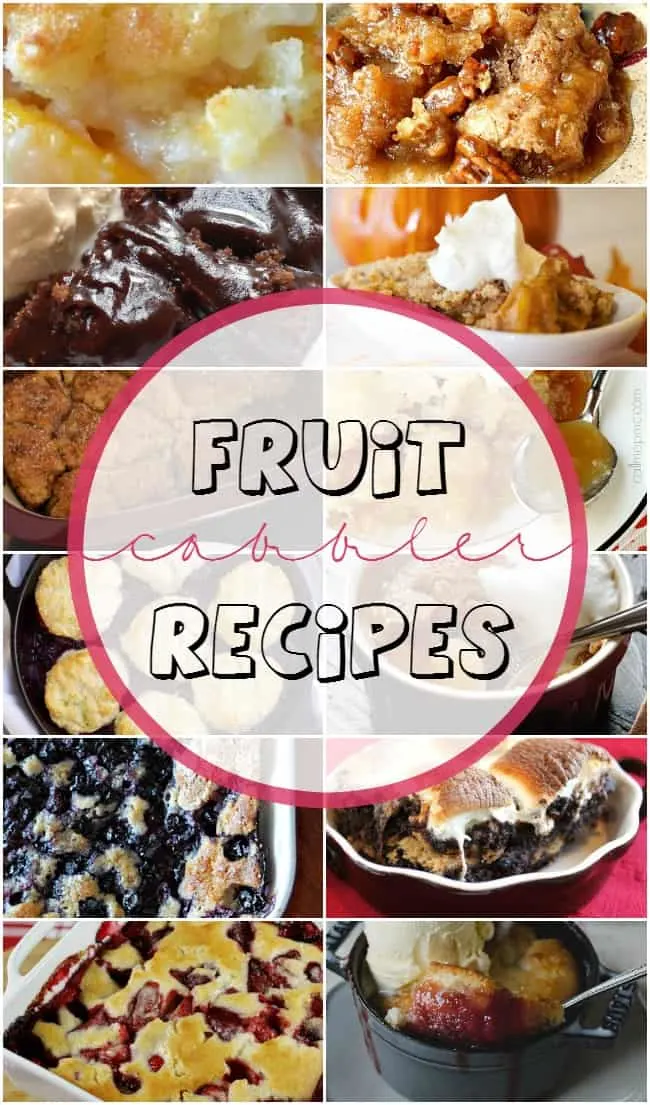 This peach cobbler recipe is super easy but one of the most delicious ways to fix it.
I have never tried Pecan cobbler but love pecan pie. Anyone want to guess what is on my shopping list this week?
My husband is the chocolate lover when it comes to cakes and pies. He would absolutely love this chocolate cobbler.
My daughter is the blackberry and blueberry fan. She would love this one made with blackberries and lime.
Grandma Bea's Blueberry Cobbler
Smores Cobbler? Yes please!
So many awesome fruit cobblers to try out just in time for Thanksgiving. Peach, apple, blackberry, pecan.... Which one will you give a go?
If you like these cobbler recipes you also might like these pie recipes too.