What is your favorite asian inspired dish?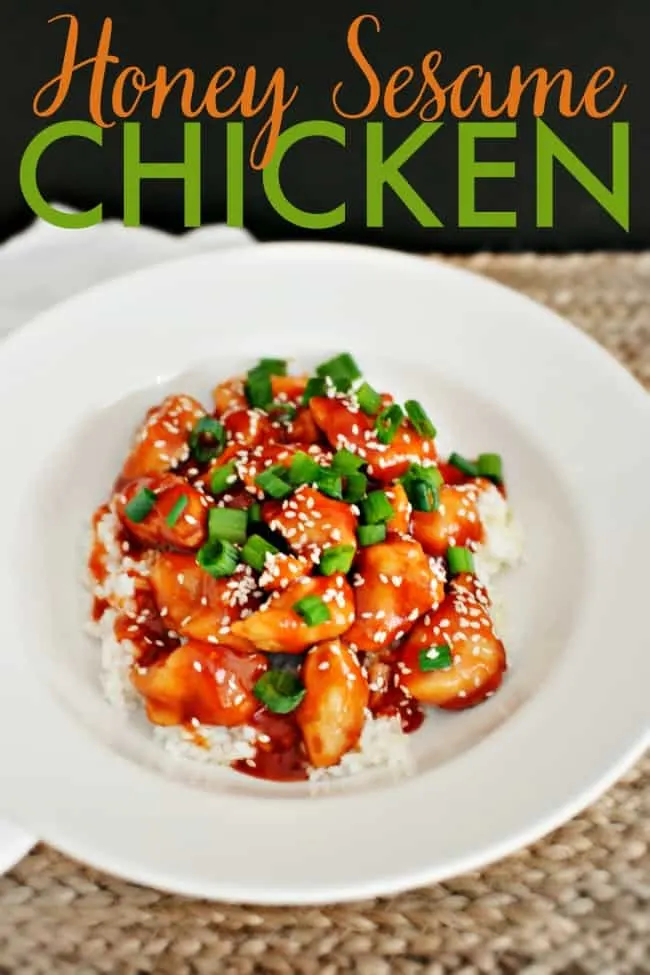 In our house our favorite meat is probably chicken. At least that is one we have multiple times a week compared to most others. It is weird my husband will say he isn't a fan of chinese and getting him to go to a chinese restaurant is dang near impossible. He is a meat and potatoes kind of person by far. However, when I cook it at home he will eat it up like it is going out of style. Don't ask, I don't know. Maybe he secretly doesn't like it and just appeasing me for the sake of it. I would say that could be it but then again he has been known to tell me when my dishes need something. Ha! We won't go into that one either.
One of my favorite asian inspired dishes is this Honey Sesame Chicken recipe. Why wouldn't it be, it looks super yummy right? So since I was making it for dinner the other night and next week happens to be the Chinese New Year I thought I would take a few snapshots and share the recipe with my fabulous readers. There are a bajillion (yep, a bajillion.. ha) different ways to make this dish but this just happens to be my favorite and really super easy way as well.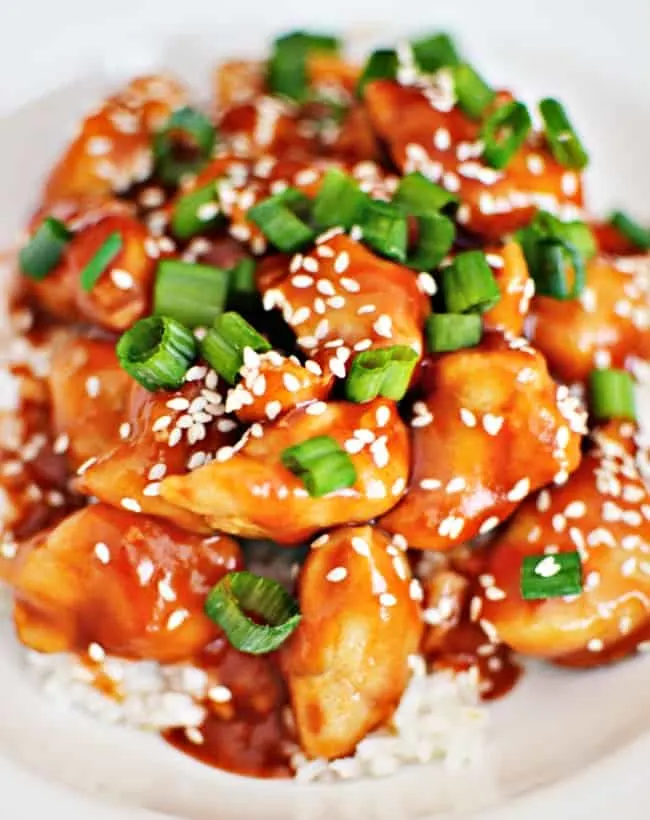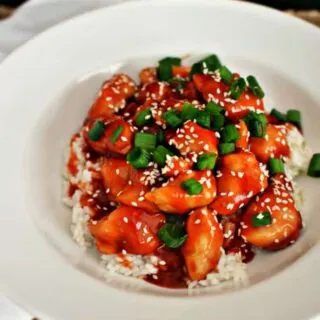 Honey Sesame Chicken Recipe
Ingredients
3-4

boneless skinless chicken breasts or tenders

chopped into chunks/nuggets

1

tablespoon

oil

sesame seeds

chopped green onions

garnish, optional

cooked white rice

side dish, optional




SAUCE INGREDIENTS:

6

tablespoons

honey

6

tablespoons

ketchup

3

tablespoons

soy sauce

3

tablespoons

sugar

1

tablespoon

brown sugar

1

teaspoon

garlic powder

½

teaspoon

salt




Thickener:

1

tablespoon

cold water

2

tablespoons

corn starch

or substitute with two tablespoons flour mixed with ¼ cup cold water
Instructions
Place 1 tablespoon of oil in a pan and cook your chicken pieces.

While your chicken is cooking, mix the sauce ingredients together and set aside.

Once your chicken is fully cooked add the sauce to your skillet and allow to come to a boil

Whisk together the cold water and 2 tablespoons corn starch (or flour substitute) until dissolved to create the thickener for the sauce.

Add to skillet and stir until sauce thickens.

I served ours over rice and topped with sesame seeds and green onions which is all optional.
Nutrition
I say this is an easy way because most honey sesame dishes will have you using a egg and flour mixture to coat your chicken before tossing it in the pan. I just skip right over that step as I don't really find it necessary and have been making it without for well, always. So what do you think, chicken for dinner? I say so... I think I might have to make it again very soon.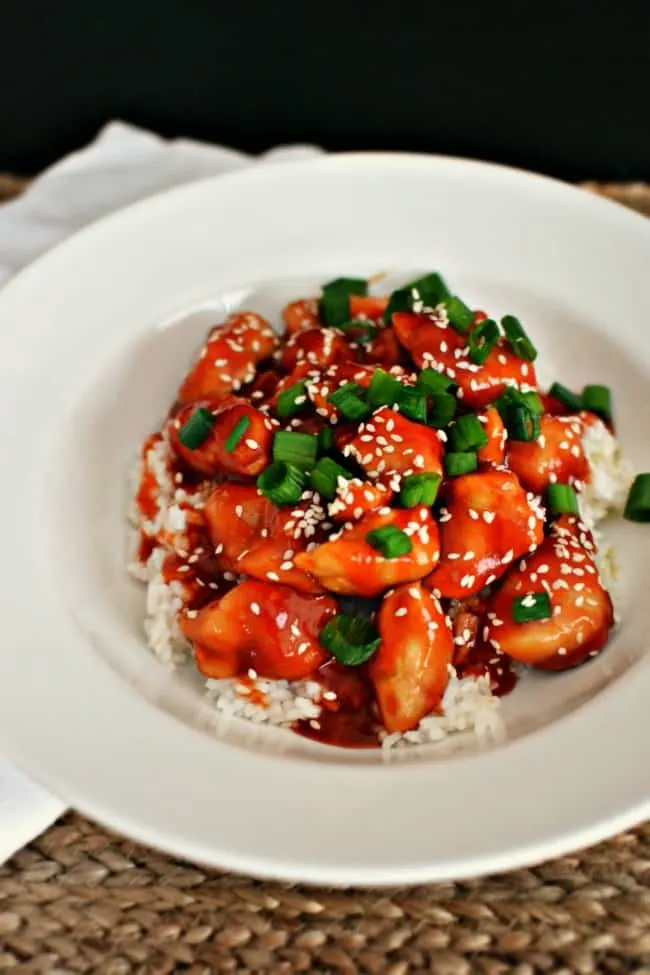 I love comments! What is your favorite asian dish?
This honey sesame chicken is one of my favorites but sweet and sour is great too. So many good ones!