This Panda Express Orange Chicken copycat might just be better than the original. A simple ingredient recipe that will have you saving a ton and skipping the lines at the restaurant.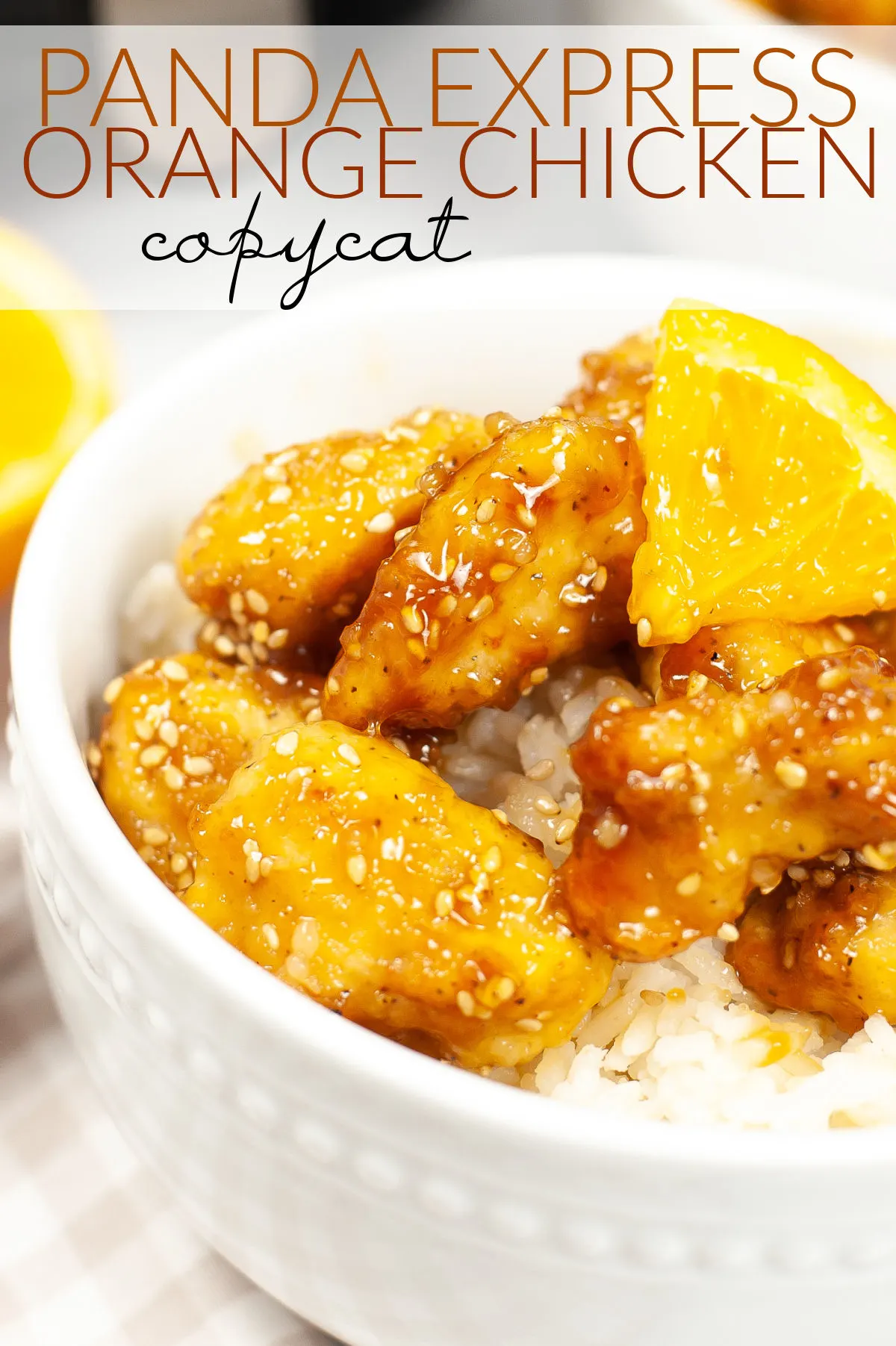 Learn how to make this delicious Chinese dish that is full of tangy citrus flavor and crispy chicken bites that make the perfect weeknight meal.


Give it a try tonight, your family will love it!!


Panda Express Orange Chicken Recipe


Ingredients you will need:


1 package chicken breast, cubed (PE typically uses dark meat for their chicken. If you want to be even more authentic to the restaurant you can sub the cubed breast meat out for boneless thighs.)
1 cup flour
1/3 cup cornstarch
1/2 teaspoon paprika
1/4 teaspoon cayenne
1/2 tablespoon of Natures Seasoning
2 eggs


For the Panda Express Orange Chicken Sauce:


1 orange, you'll need the orange juice and orange zest
2 tablespoons soy sauce
¼ cup white vinegar
½ cup brown sugar, packed
1 tablespoon of minced garlic
1 tablespoon cornstarch, mixed with 1 tbsp water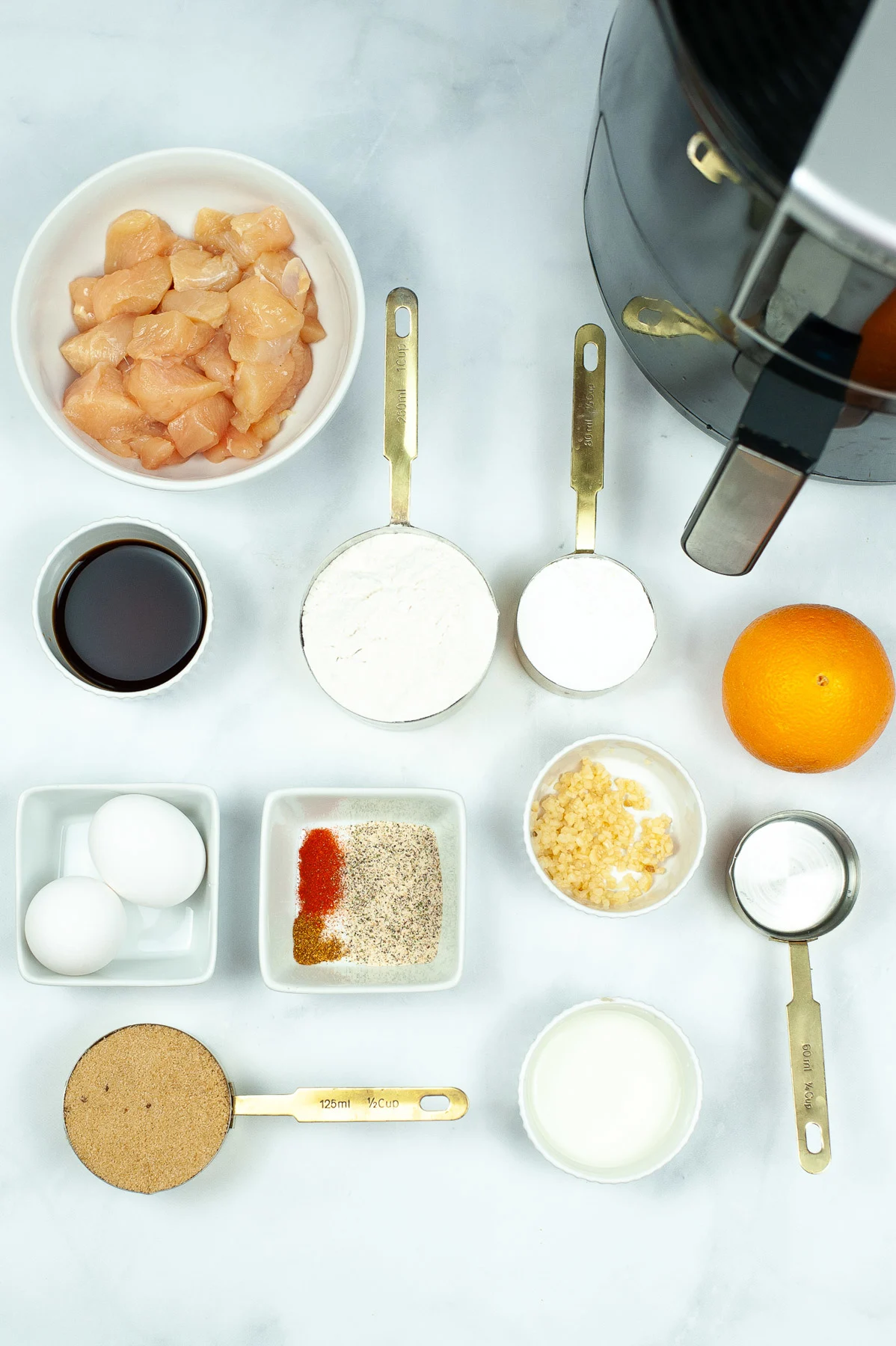 How to make orange chicken like panda express!


In a saucepan over medium heat, add all the sauce ingredients and bring to a slow boil.

Once slow boiling, reduce heat to low and let simmer for 10 minutes. Stir every couple of minutes to prevent the sauce from sticking.

Let sit on warm while the chicken cooks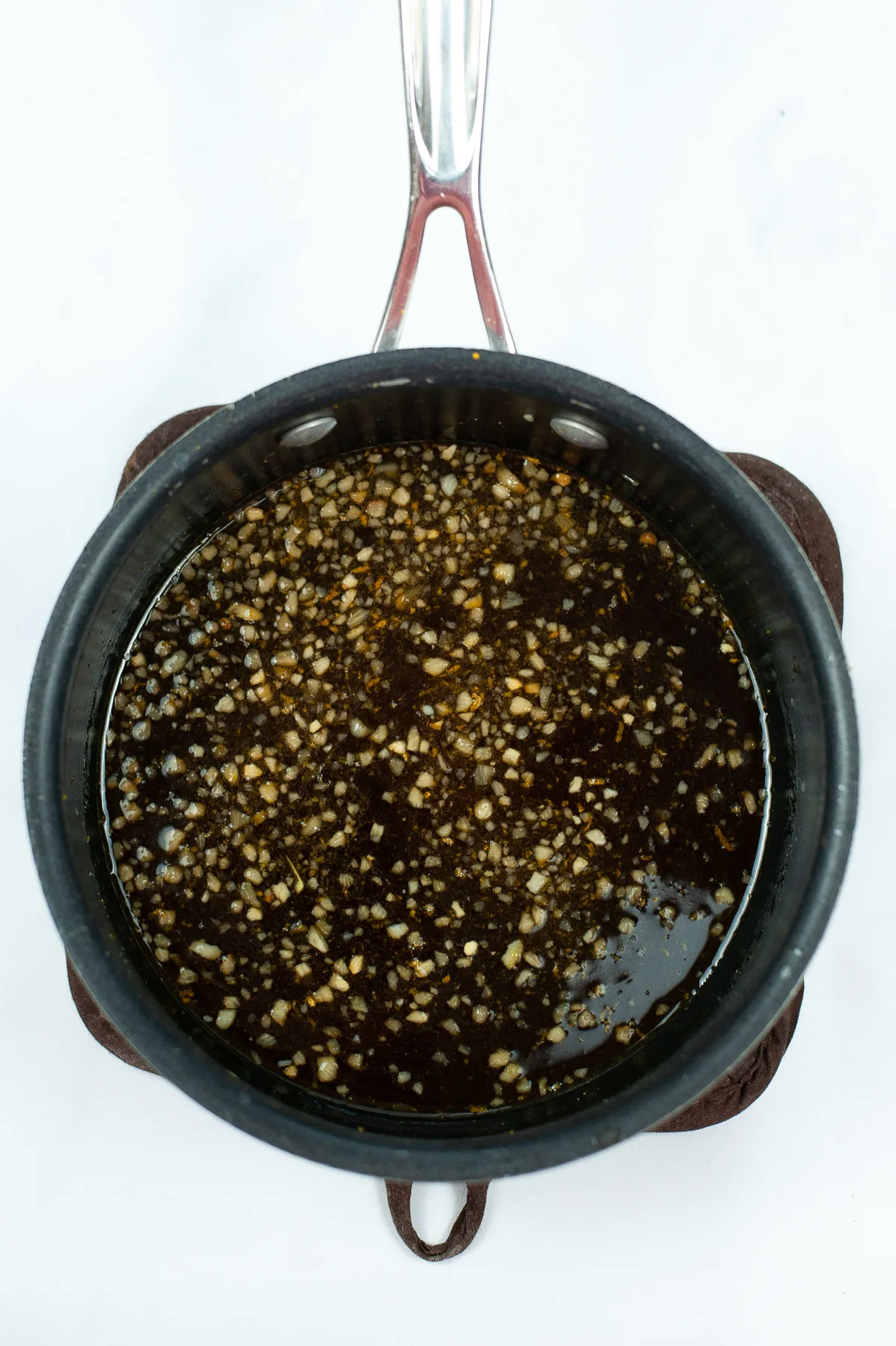 In a medium bowl, mix together the spices, flour, and cornstarch.

In a separate small bowl whisk the egg.




Coat the chicken in the flour mixture, and then dredge in the egg mixture.

Return chicken back to flour and fully coat.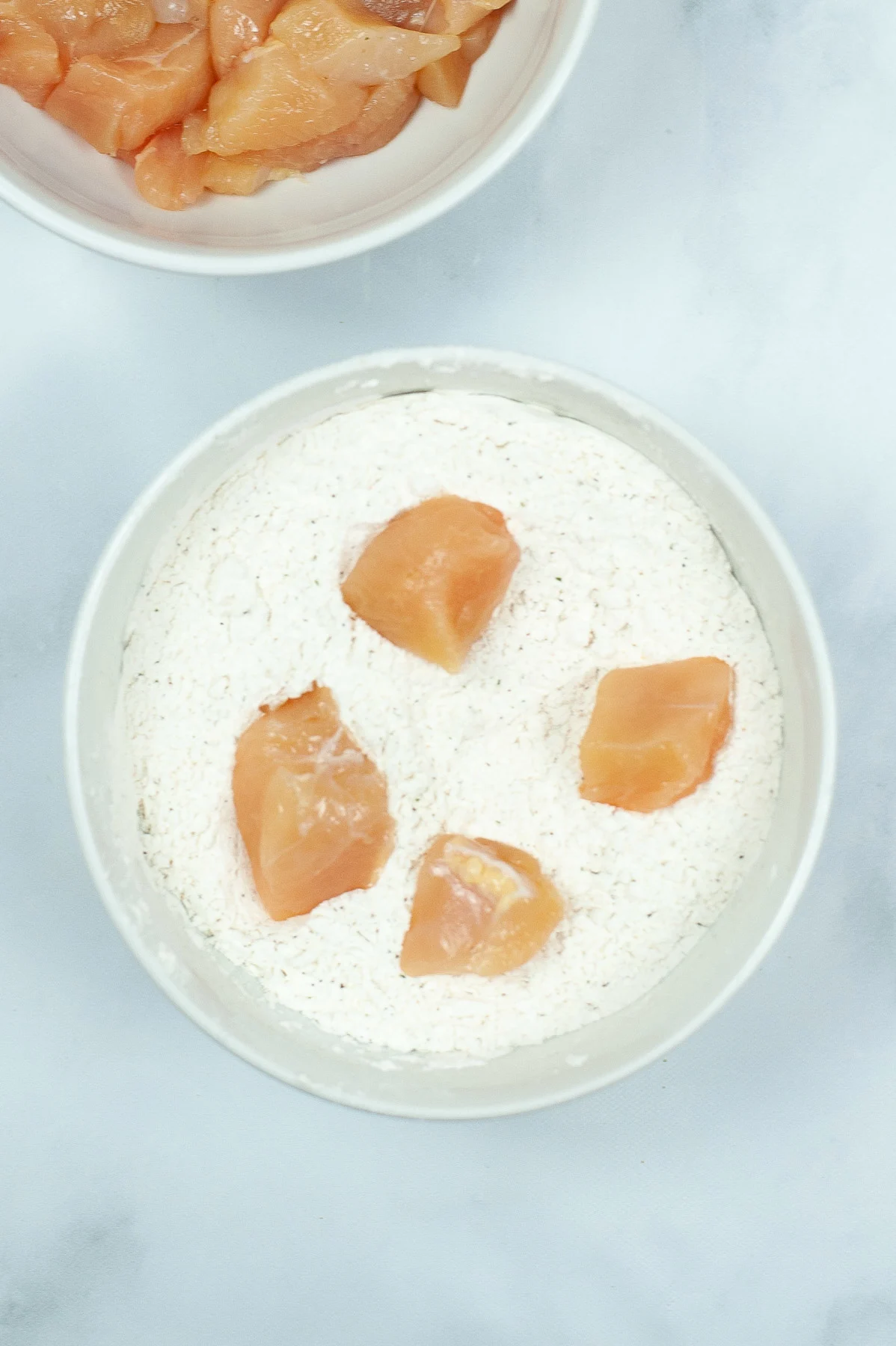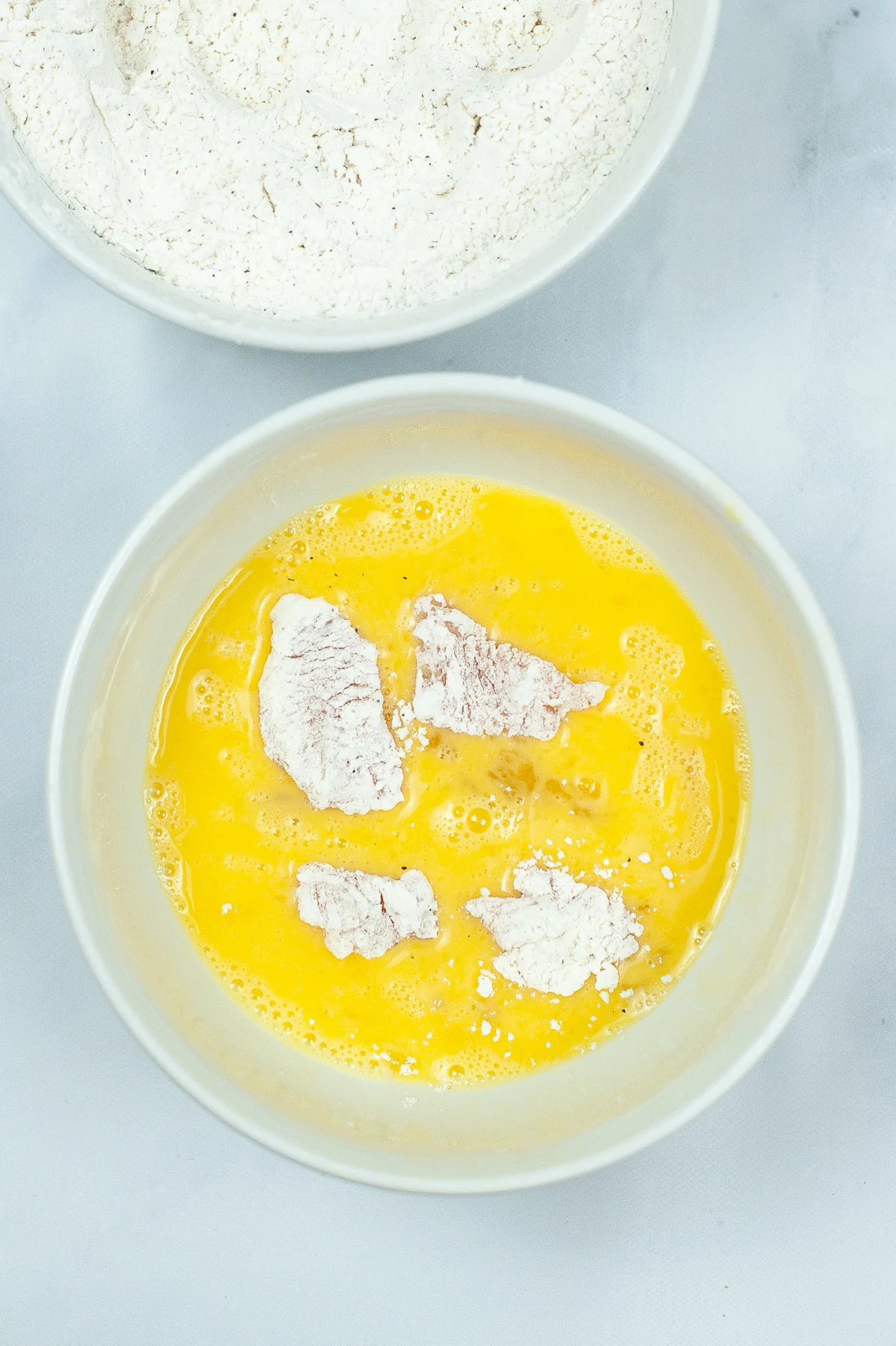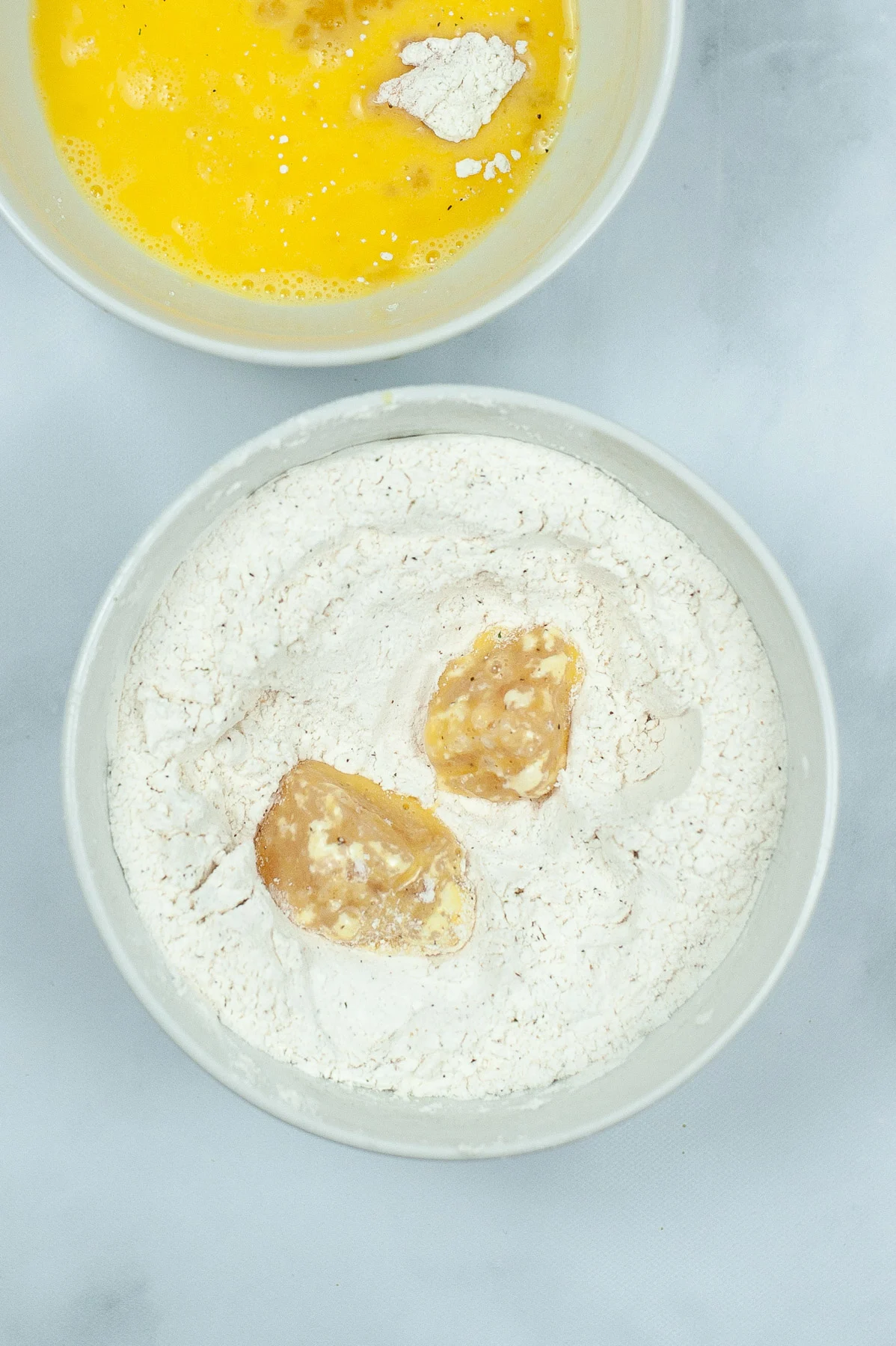 Place breaded chicken in a vegetable oil sprayed air fryer basket. Spray chicken with oil. You can also cook this chicken in a large skillet with vegetable or sesame oil, just cook on medium-high heat til golden brown, whichever you choose but in this specific recipe, we are using the air fryer.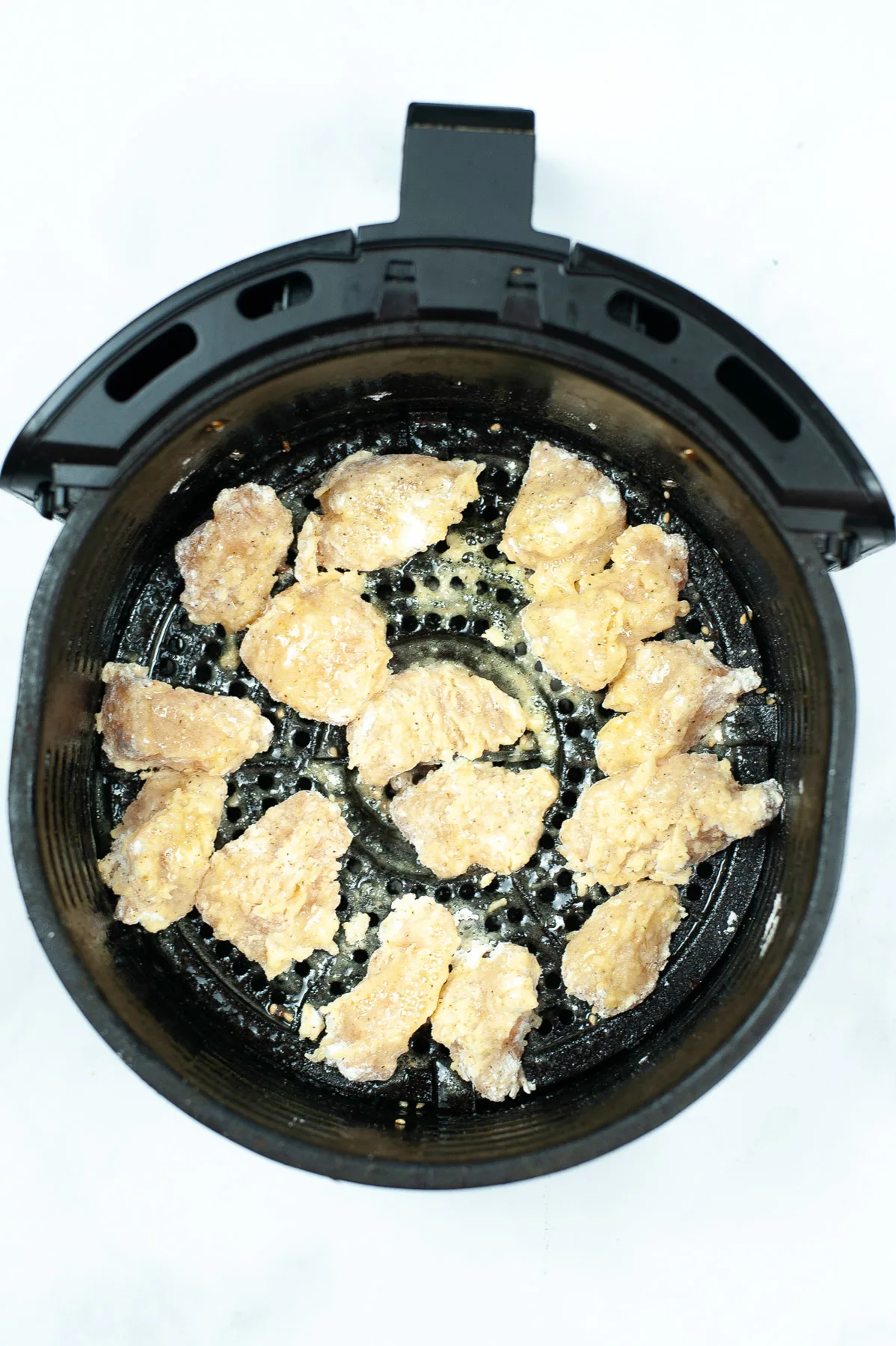 Cook on 380 for 10 minutes.

Once all chicken is cooked, increase sauce heat to low medium, and add fried chicken. Stir until the chicken is completely coated.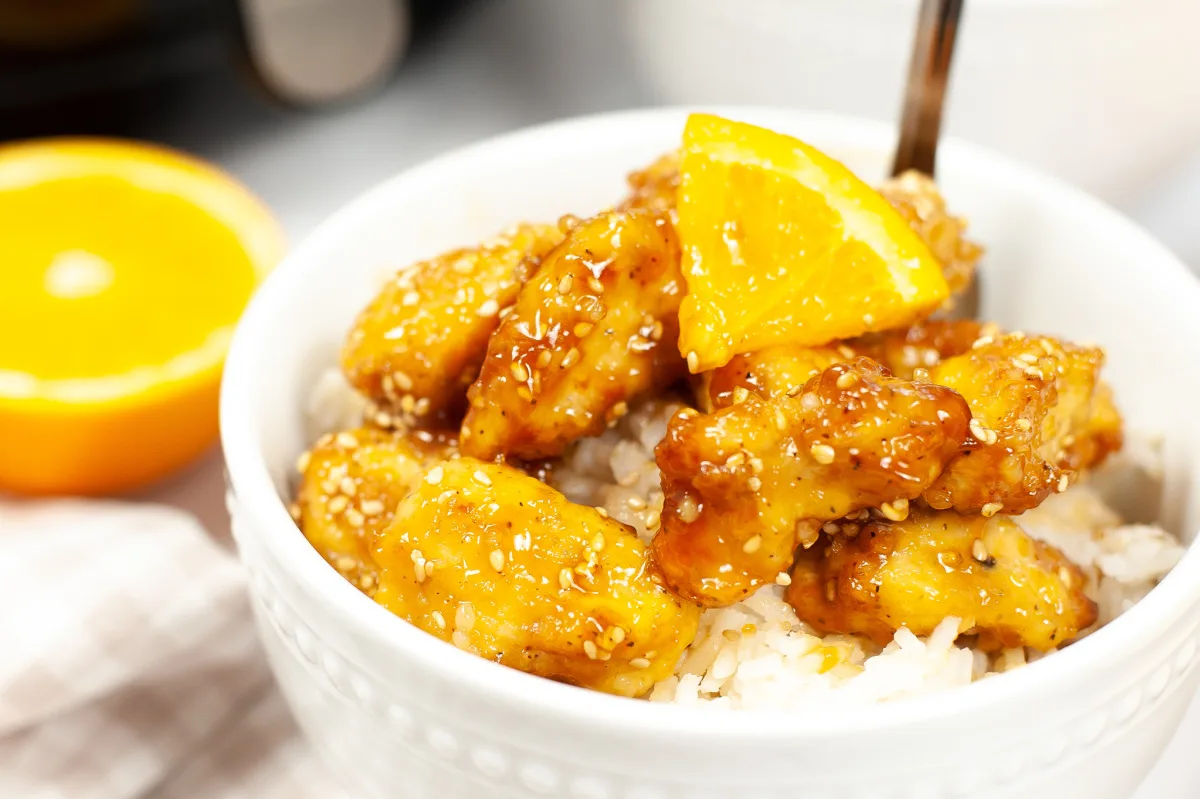 Panda Express Orange Chicken Copycat Variations


Like more veggies? You can certainly add some stir-fried vegetables to this dish. Some of our favorites include bell peppers, onions, green onions, broccoli, and snap peas.


Not a fan of chicken? I'm not sure how you would have ended up on this recipe but hey if you like other meats besides chicken then you can definitely change it out for pork or beef.


Want to up the spice level? How about adding in some red pepper flakes?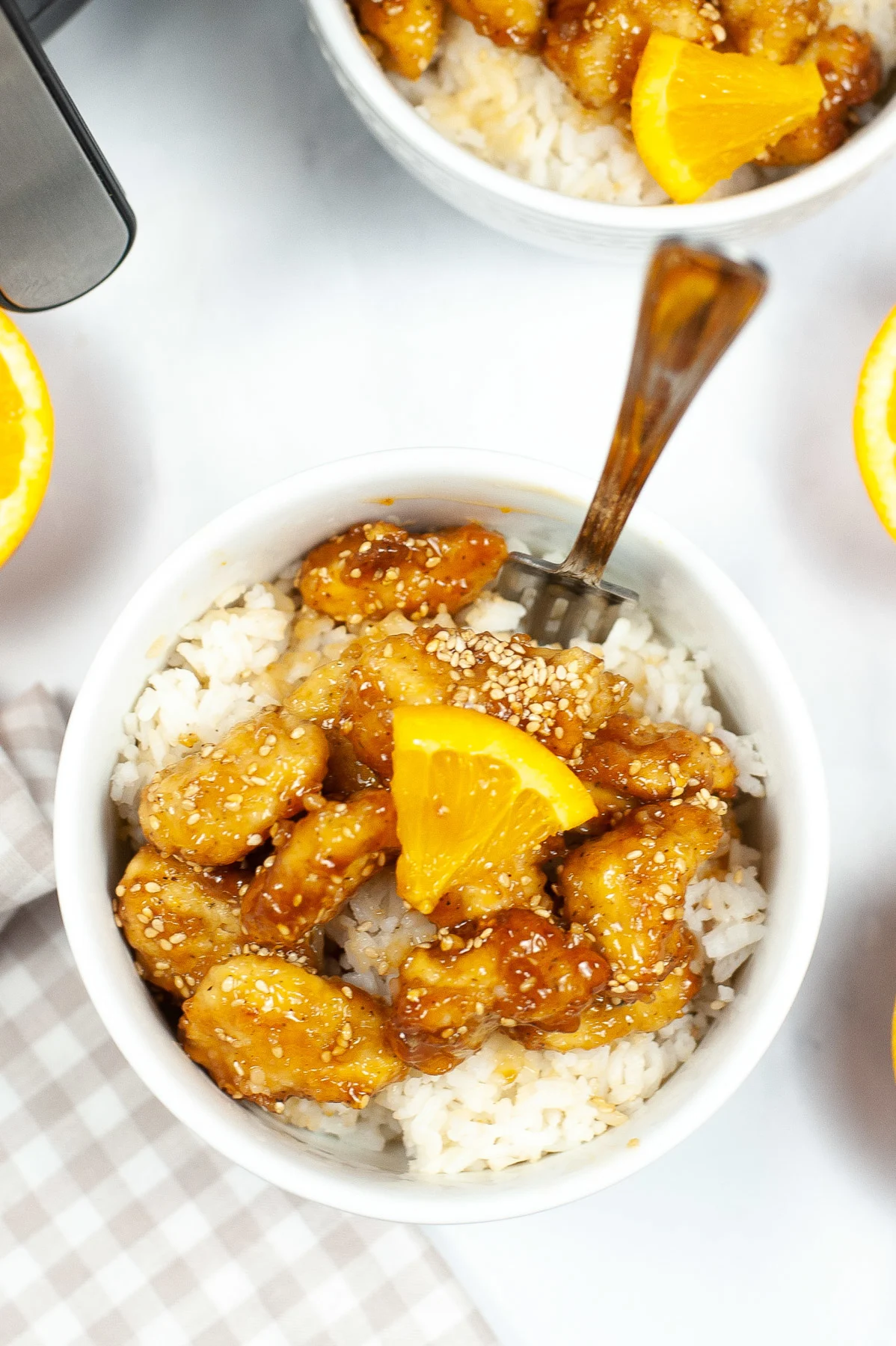 Does Panda Express use dark meat in their Orange Chicken?
Yes, Panda Express uses boneless chicken dark meat. This is most likely made from chicken thighs or perhaps chicken legs, either way, dark meat is their chicken of choice over breasts. However, this dish uses cubed chicken breasts, mainly because that is what I have on hand. It is delicious both ways.
What to serve with Orange Chicken!
There are all sorts of things you can serve with this chicken, it doesn't truly have to be kept traditional Chinese. However, our favorites include side dishes like white steamed rice, fried rice, chow mein, broccoli, etc.
Is Panda Express Orange Chicken Spicy?
Orange Chicken is considered one of the spicy dishes at Panda Express and this homemade version does have cayenne spice in the recipe. So yes, it would be considered spicy but no I do not think it is overly spicy that the whole family or a family who isn't big on spicy foods couldn't enjoy.
How long can orange chicken be stored?
You can store this recipe in an airtight container for up to 3 days in the fridge. It should be noted that the meat will get soggy in the fridge. However, it still tastes great as leftovers.
Can you freeze Orange Chicken?
Yes, but you will want to freeze the (already cooked) chicken and sauce separately so this works better if you are making it for a future night. Both will freeze for up to 3 months. Thaw and combine when ready to serve.
Want to print or save this recipe?