If you are in the mindset of less is more, the concept of decorating with larger pieces over many smaller ones appeals to you. This is why I am loving the growing trend of large outdoor planters for decorating.
These large garden planters come in all sorts of styles from rustic to modern to suit everyone's decorating taste.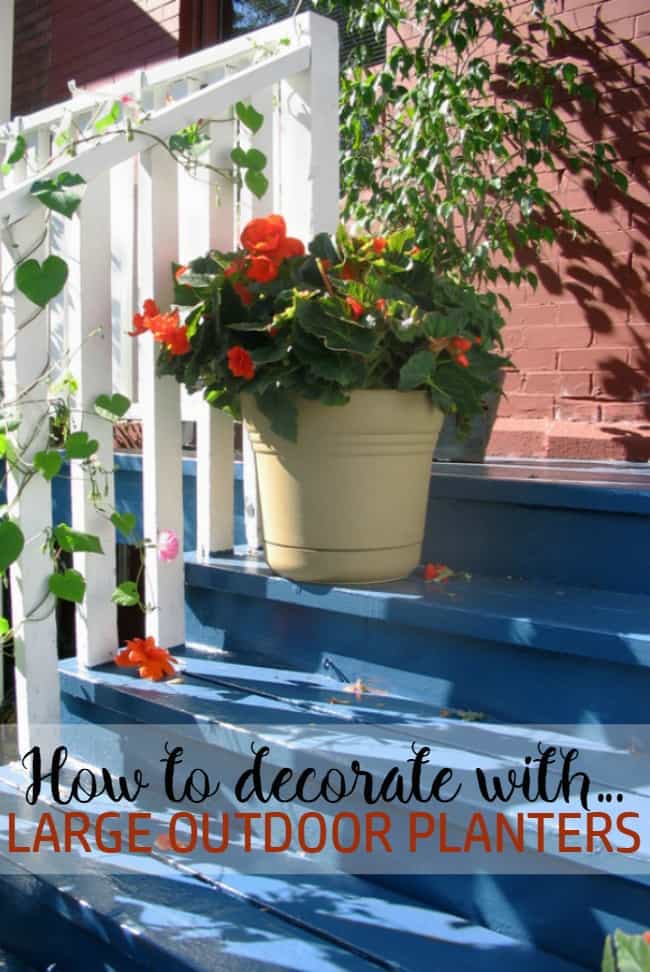 Not quite ready to get started yet? Pin this post for later!

Tall Outdoor Planters
When of the best things about tall planters is they sit often at eye level. This makes for one dramatic appearance. The body of the pot can be the statement piece rather than the flowers you put in it.
Here are a few tall planter ideas that I am loving.
Katie from Bower Power Blog did one up for $20. You can't beat that pricing for a 33 inch tall planter.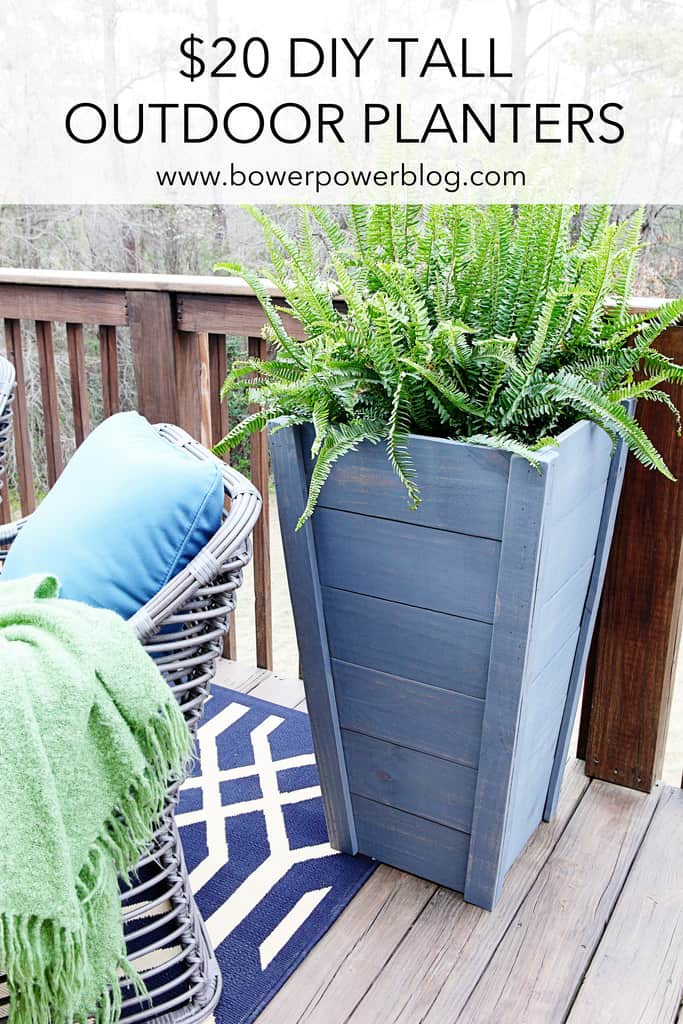 Another 3 foot tall beauty is this one from Ashley at Cherished Bliss. The rope detailing adds the perfect touch.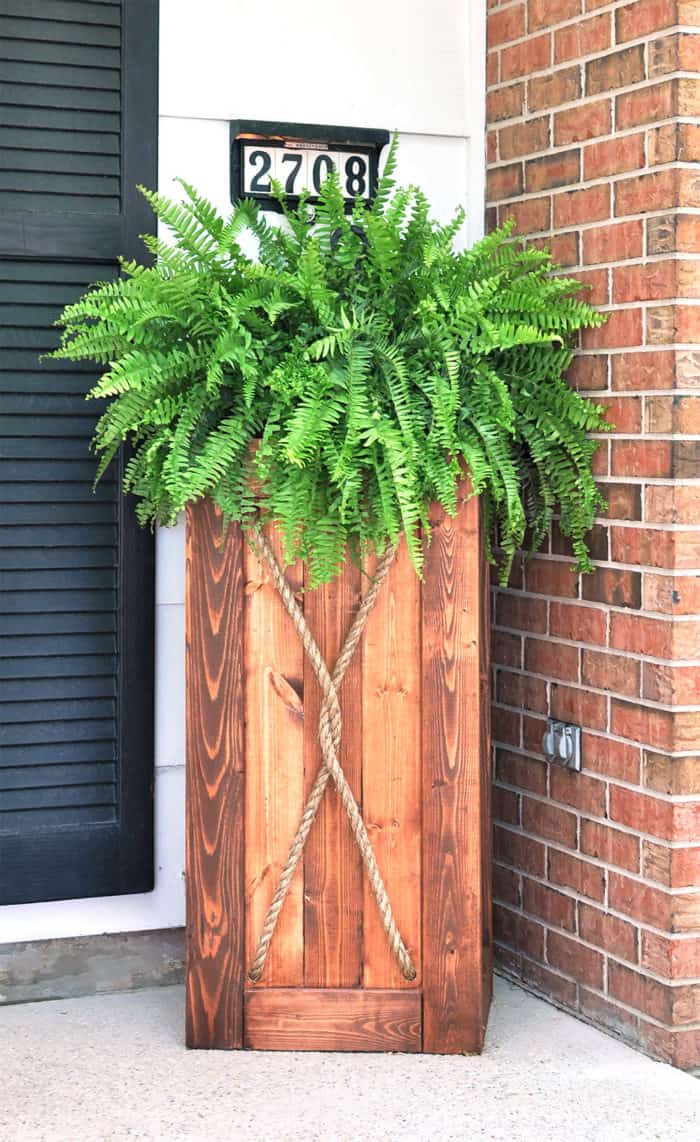 Unfortunately sometimes we just don't have the extra time to build a planter box. Here is a list of some beautiful modern outdoor planters in case that no extra time applies to you. This list contains affiliate links.

Large Wooden Planter Boxes
Of course having large outdoor planters doesn't mean that they all have to be skinny and tall. There are plenty of other large kinds to choose from.
This is how I use a large halved wine barrel to show off my flowers. I like to get ones that will grow up and hang over the sides.
You could even go with a longer planter box that would create some semi-privacy.
Tips for moving large outdoor planters
One of the biggest problems about going with large plants is that they are not easy to move. Hopefully you will not have to move them once placed but if you do here are a few tips to help.
Casters
If you are diying your own planter I would recommend adding the casters straight to the bottom during the building process. If you purchase a store bought planter they have these neat little plant caddies that will come in handy.
Foam Peanuts
The dirt is what makes most pots back-breakingly heavy but did you know you can half the dirt with foam peanuts? You can buy foam packing peanuts at your local office supply store or of course everyone's favorite Amazon. Fill the pot half full of peanuts, add a little landscape fabric to cover and then top with your soil.

Moving Dolly
If you already have heavy pots placed that don't have casters or filled with foam peanuts then moving them with a dolly is your best bet.
I hope that you found these post on outdoor decorating useful and got some great ideas to spruce up your front doors and backyards.
If you found this how to decorate with large outdoor planters post handy then you also might like…
---