Have you seen the new Fairy Garden trend? They are so adorably cute. You can create your own little world with these miniature fairy garden ideas.
In just an hour or two, you can have them all furnished with fairies, plants, moss and more. If you are looking to get started on one today I am sharing with you today 12 awesome ideas on the different container options.
Plus you can't go wrong with these miniature fairy garden accessories. So many cute ways to decorate them.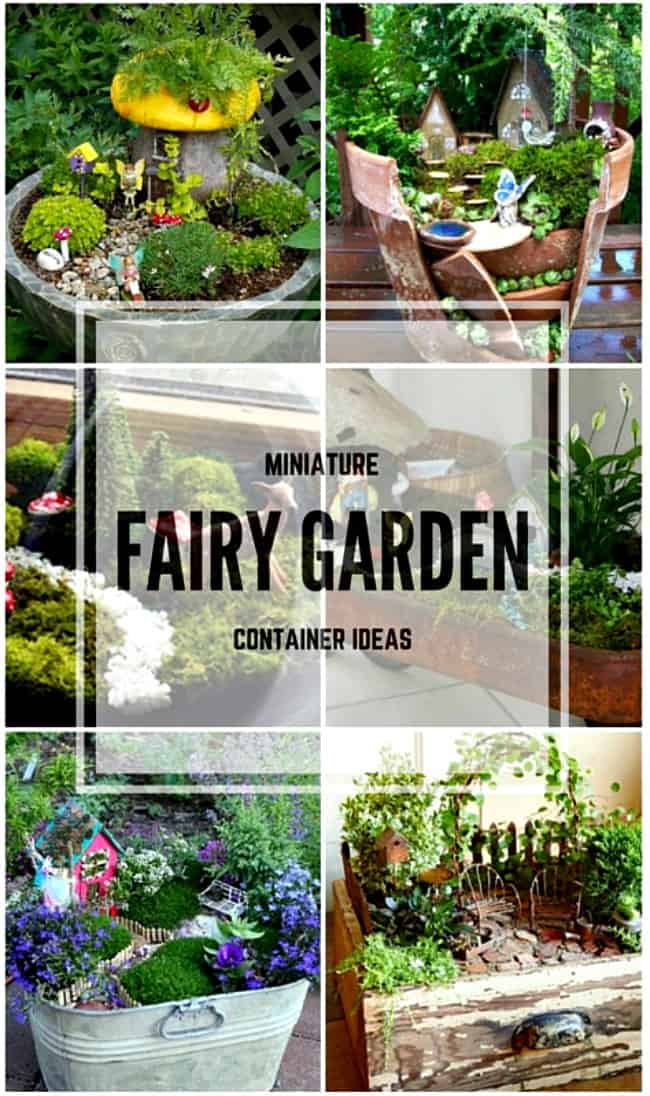 This is a great way to get outside and create something fun with the kids. If you make one for yourself be sure to tag me on Instagram. 🙂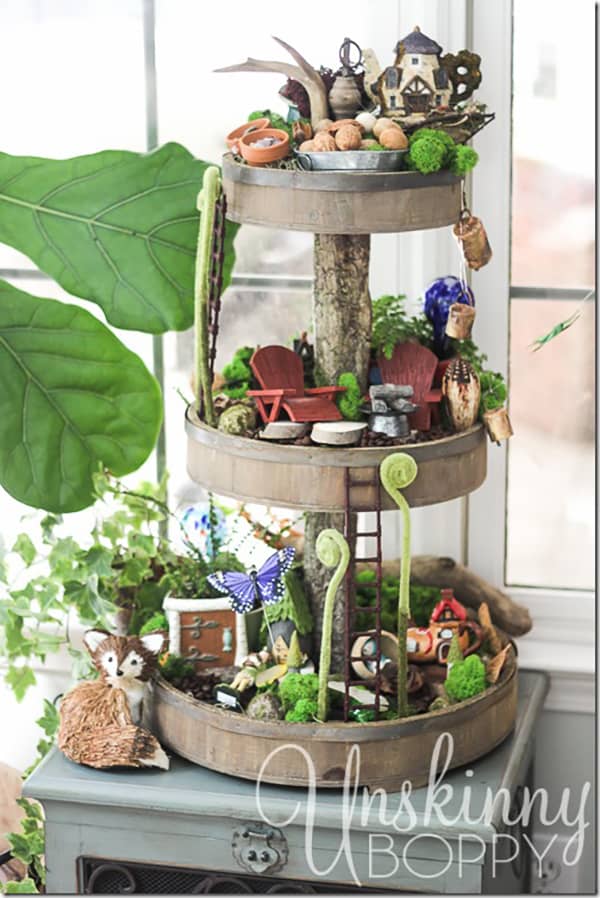 Why just do a simple fairy garden when you can have a whole fairy garden condominium. This tiered fairy garden from Unskinny Boppy is so cute. Those miniature Adirondacks though right?
If you are looking for a miniature fairy gardens ideas for kids this milk cartoon route could be a good bet.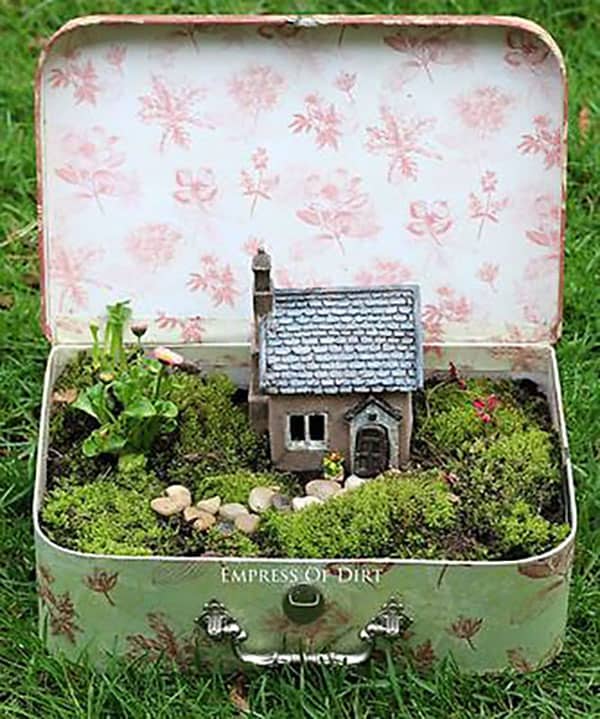 Have an old suitcase or really anything broken and unused could do the trick. I am thinking maybe old tires or water fountains?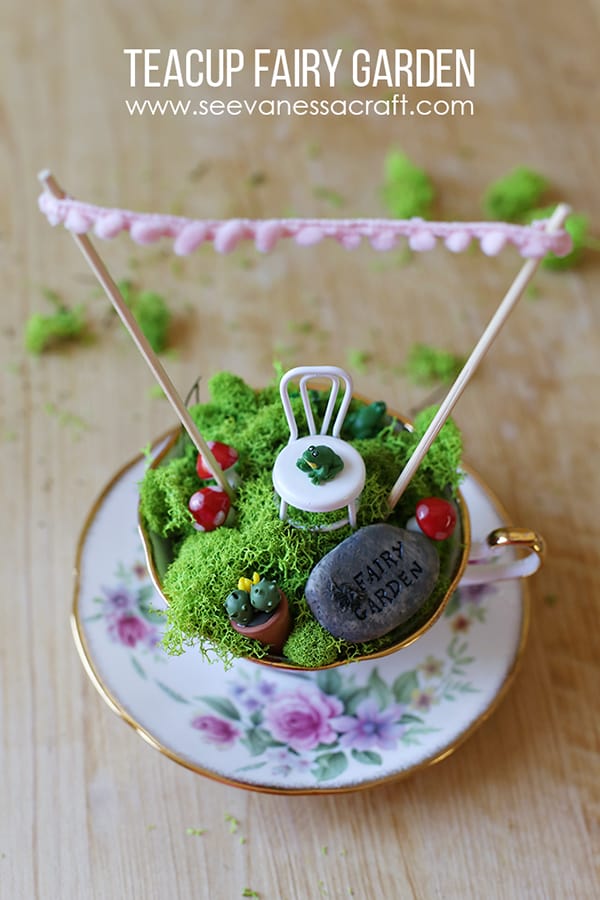 If doing a whole setup isn't your thing you could go extra miniature and create a teacup fairy garden.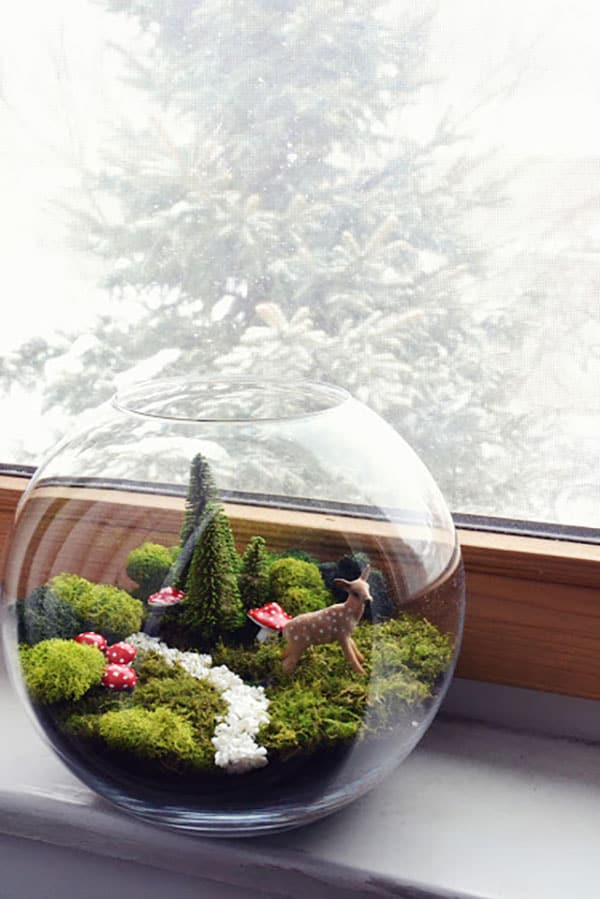 I love this terrarium idea for a fairy garden. It would look super cute sitting on a bookcase.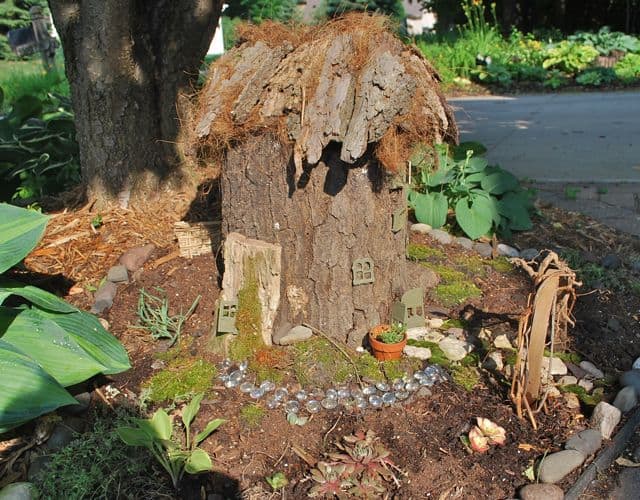 Have an old stump still hanging around? It can cost a pretty penny to have someone come out and grind them down so why not just make them pretty by turning them into a fairy garden.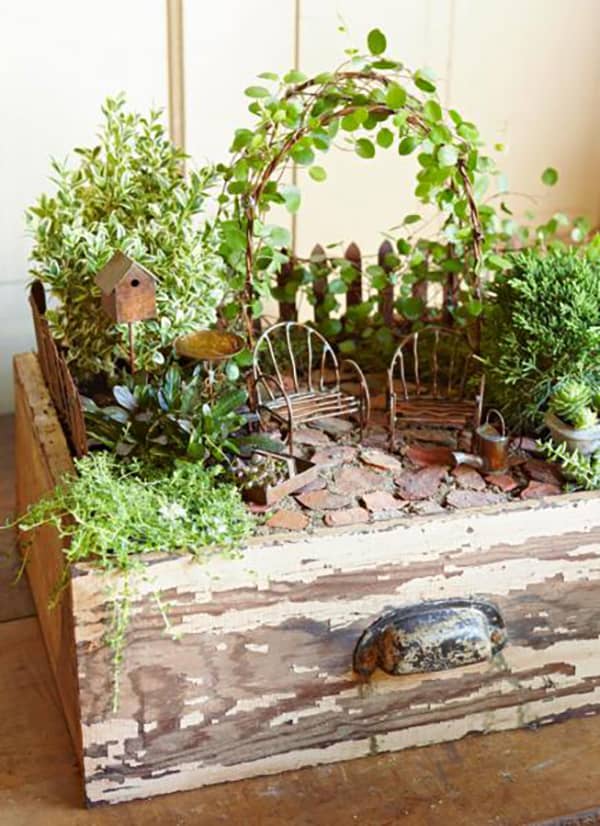 Have you ever been to a flea market and it seems like all you can find is old wooden crates? Now here is an idea that you could actually bring one home for.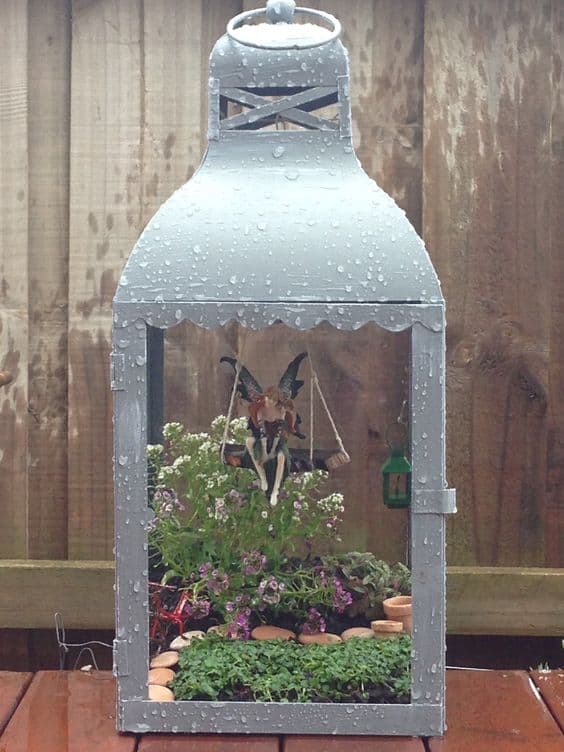 What about a lantern that isn't being used anymore?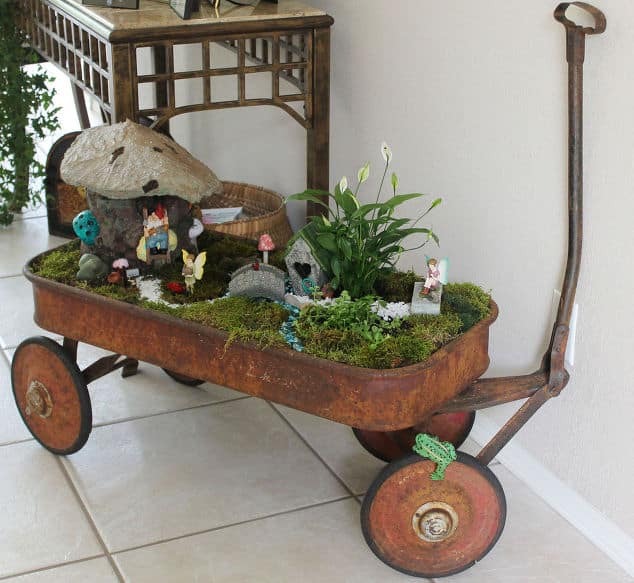 or…. a kids old wagon. I find this one really charming.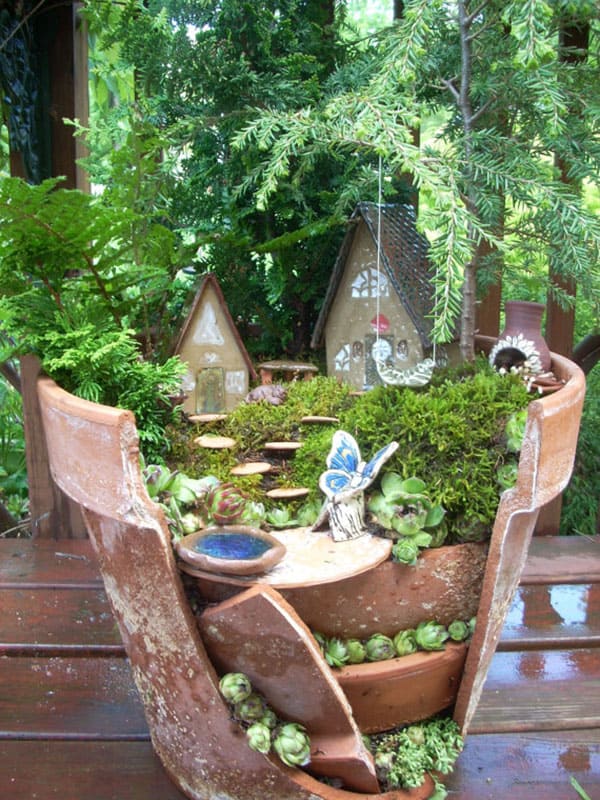 Our first thought when a pot breaks is to toss it out but now you can turn them into something super cute.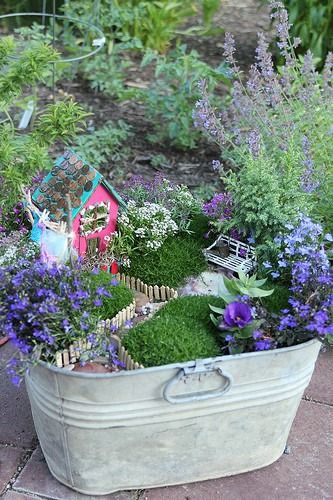 I found it!!! A reason to continue my obsession with galvanized buckets. hahaha!
Last but not least, probably one of my favorite miniature fairy garden ideas for a container is a old birdbath. Especially if you have one that leaks. Time to turn it into something else.
If you enjoyed these miniature fairy garden ideas you also might like…
---
Spring Floral Arrangement Ideas