If you read my miniature fairy garden ideas post then you know I said I would be back with some awesome miniature fairy garden accessories to decorate them to the nines.
There are so many cute ideas to decorate your miniature fairy garden that you wouldn't even believe. I love them all.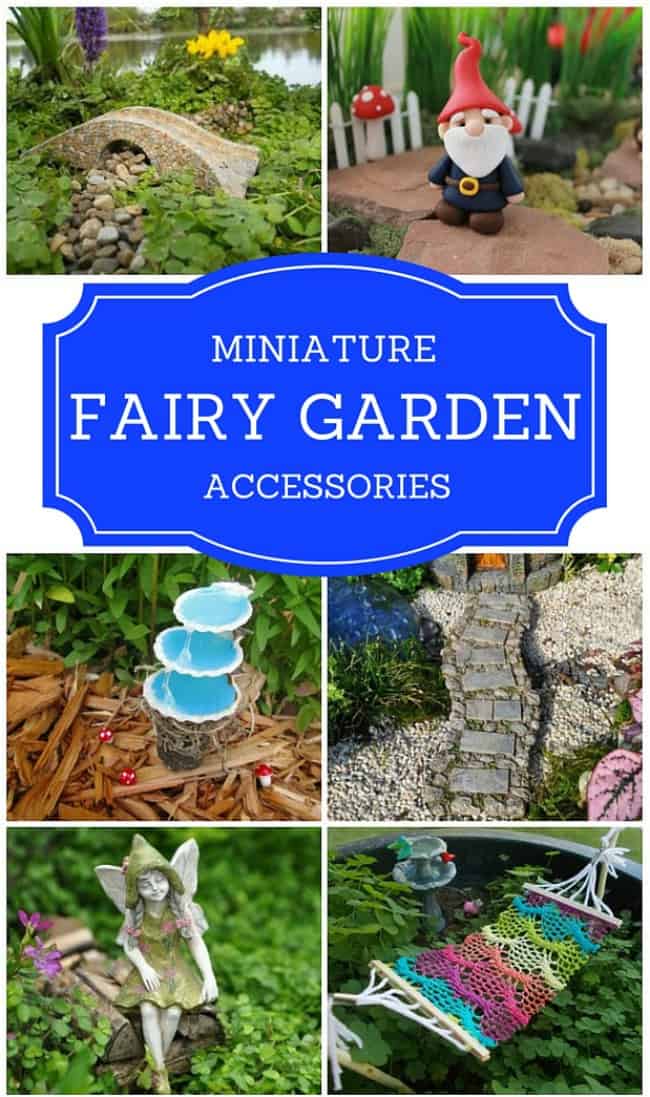 This post contains affiliate links.

Miniature Fairy Garden Accessories
(Click on the picture to take you to each individual seller.)
Ideas and Suggestions for Fairy Garden Accessories
miniature fountains
miniature furniture
miniature insects and animals
miniature fairies
small plants and ground cover
rocks and pebbles
seasonal accessories for holidays
You really can't go wrong with your miniature fairy garden accessories as long as you love them. Creating little miniature terrariums is an old favorite and these little fairy gardens is just a new take on that old favorite.
Though I would suggest choosing a theme and sticking with accessories that will compliment.
Another great idea for miniature fairy gardens in diying your own creations. Some great ideas would be using old doll furniture and accessories, popsicle sticks (which you may know is one of my favorite craft supplies), or sculpting with clay.