If you are a pecan fan then today is your day for sure.
Although these pecan pie bars are not pies they are so yummy that it doesn't even matter. I actually like them even better.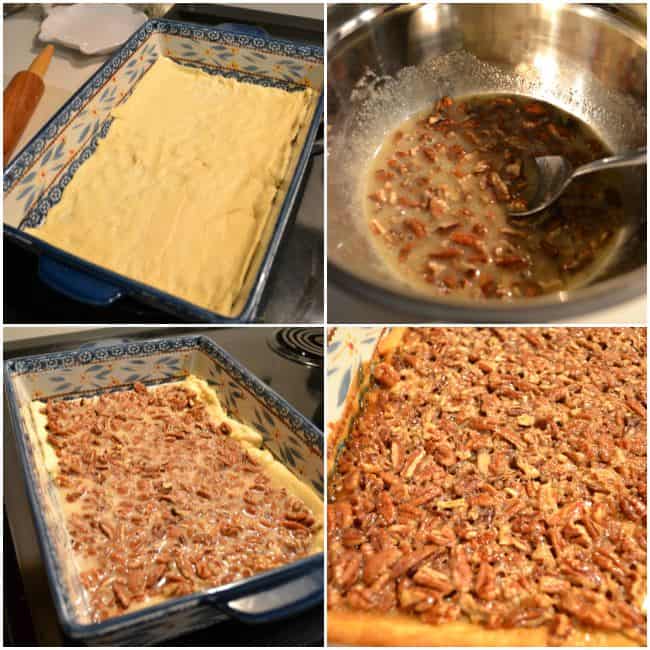 My husband loves pie but he isn't a fan of pie crusts so these pecan bars made with crescent rolls are perfect for having a light crust option. Plus it makes these simple and quick. It is a pecan pie in a bite-sized bar.