Brighten up your home this Valentine's Day with this extremely easy-to-make DIY Valentine Rag Tie Wreath.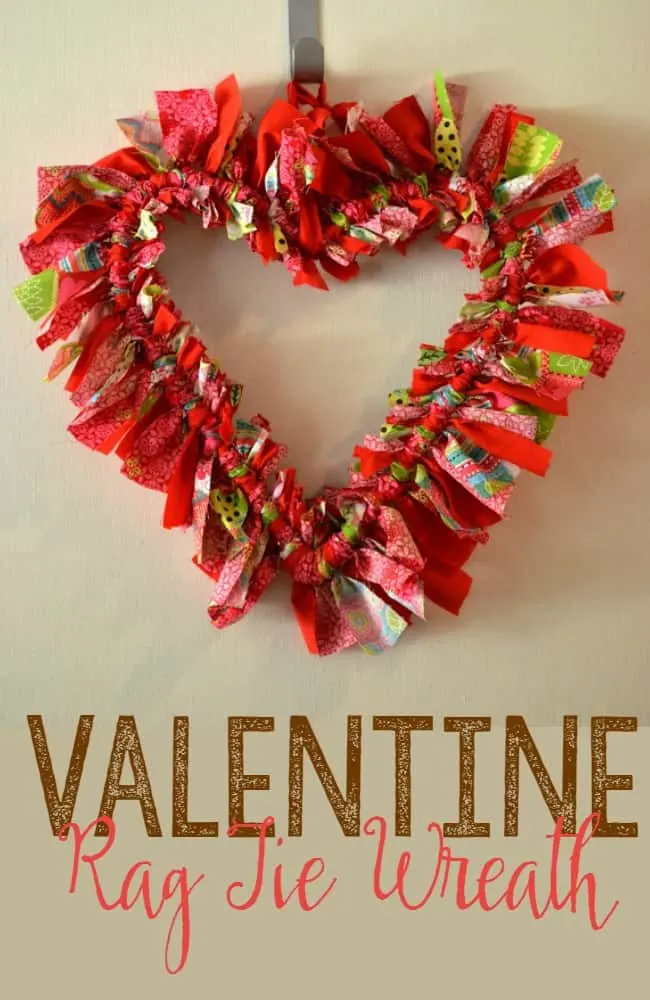 If you are wanting to pretty up your front door this Valentine's Day then you can't get any simpler than this fun and easy rag wreath.


Supplies you will need: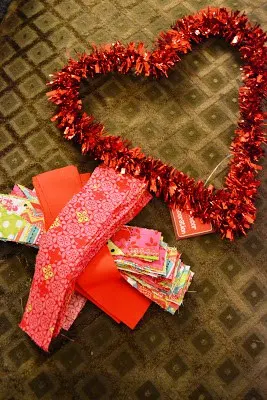 How to make a rag tie wreath for Valentine's Day


This wreath is made pretty much the same way as the rag tie garland.


Cut all your fabric pieces. You will have to adjust the tie lengths depending on your wreath form. If you have a thicker wreath form make longer pieces. I would test fit one to make sure you get the perfect tie length.


My heart form, which I bought at Dollar Tree, was small in diameter so I just used 1-inch x 8-inch strips.


Once you get your strips cut just start tieing on the pieces.


You can also purchase heart forms from hobby lobby or if you have some old wire hangers shape one into a heart.


This is the way it will look when you are finished tying on all the pieces and after about a billion hours of just tieing, tieing, tieing. Just kidding, it really doesn't take that long.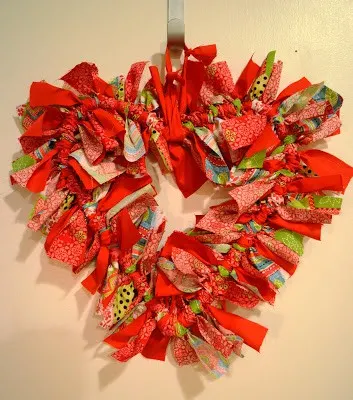 I wanted to see the heart shape more so I trimmed out the pieces on the inside of the wreath.


I didn't add any embellishments but I think a cute wood x and o attached to it would look super cute.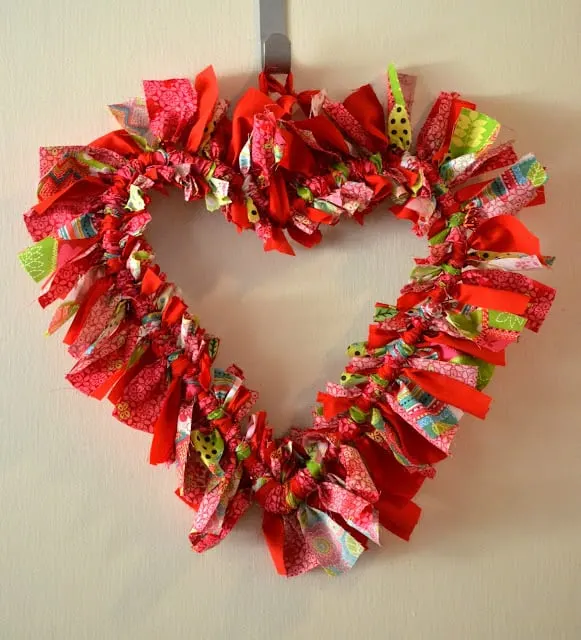 I hung my wreath with an extra piece of fabric but you can of course always find some cute ribbon to hang it with.


If you like crafts like this Valentine's Rag Tie Wreath then be sure to pop over to these other posts for more fun ideas.




Want to print these Valentine's Day Rag Tie Wreath Instructions?