New Year's Eve is finger food time around our house, especially after cooking a big meal at Christmas. So of course one of our favorite finger foods is chips and salsa but not just any salsa. My all time favorite salsa is restaurant style. This is perfect for any get together which makes it a must have for the big game day coming up soon as well.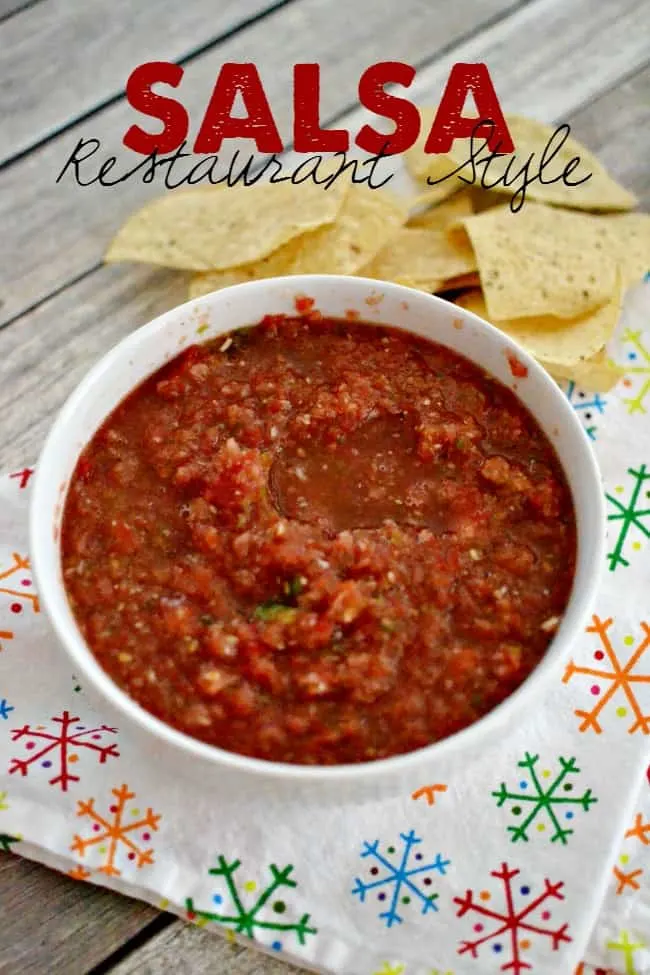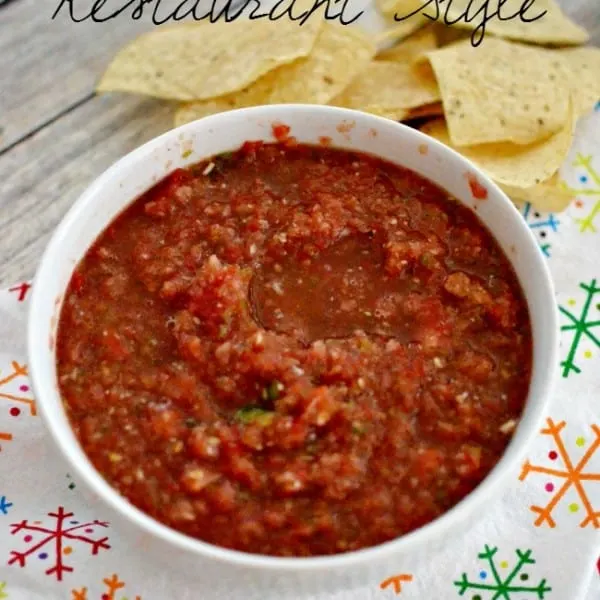 Restaurant Style Salsa
Ingredients
1

Can Rotel

I prefer mild but whichever you love the best

6

Roma Tomatoes

2

Green Onions

⅓

Cup

Fresh Cilantro

1

Anaheim Pepper

If you like spicy you could go with a Jalapeno

⅓

Cup

Red Onion

2

Tablespoons

Fresh Lime Juice

Approx 1 lime

½

Teaspoon

Chili Powder

½

Teaspoon

Sugar

¼

Teaspoon

Ground Cumin

Salt & Pepper to taste
Instructions
Combine all the ingredients in a food processor and chop to your desired chunkiness. We like ours a little on the wetter side but not completely pureed.
Nutrition
The easiest way to mix all of these ingredients is to chop it in a food processor. I love the Hamilton Beach Stack & Snap 10 Cup Food Processor. The best food processor out there in my opinion. It is super easy to stack together and doesn't take all day to figure out how to use it. No crazy twisting and locking motions to get it to turn on like you have seen in years past with food processors. All this one requires is two simple movements to set it down and snap on the sides. It's ready to chop, slice, shred, mix or puree just about anything you want to make. It is awesome for soups, sauces and of course salsa. The bowl holds 10 cups so it is great for a 3 household family like ours or a large family as well. The mouth of the feed tube is also large so that you don't have to chop everything into tiny pieces before well using the chopper to chop it into tiny pieces. That kind of defeats the purpose of having a food processor right? No problems with the Stack & Snap though. Everything can go in with very minimal chopping beforehand.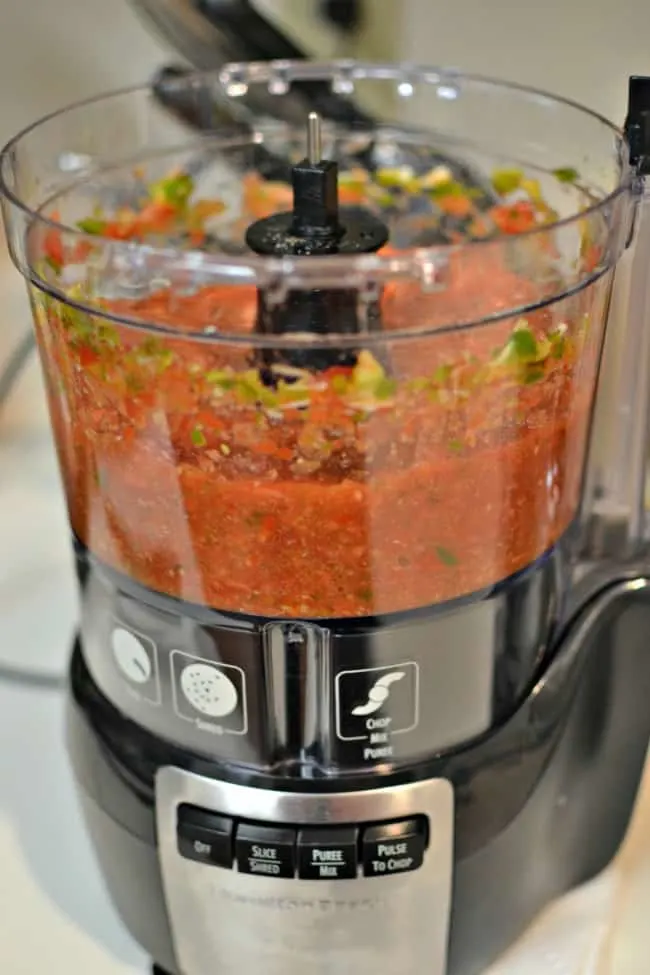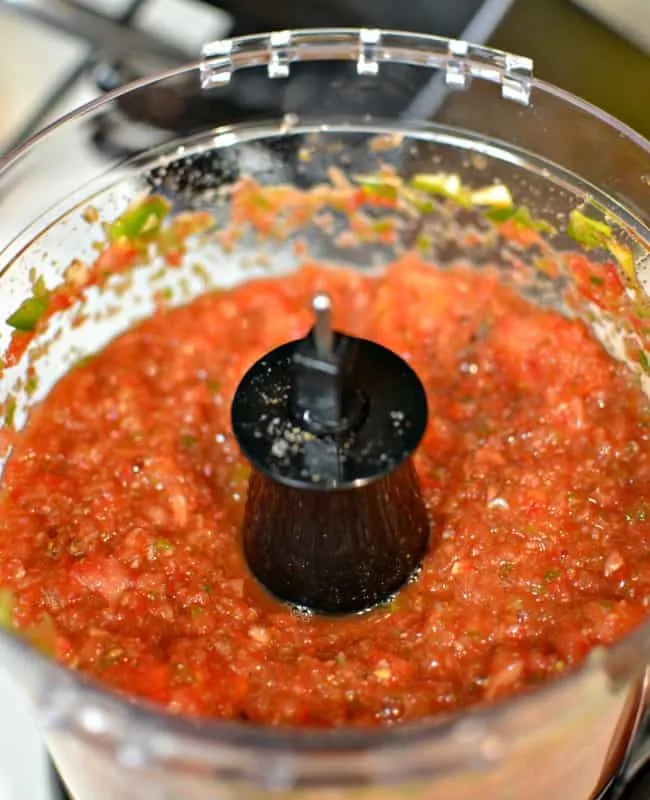 What is your favorite Salsa Recipe?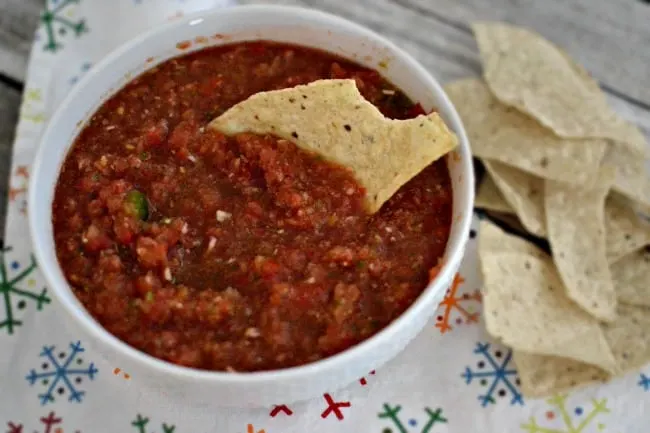 This post was sponsored by Hamilton Beach. All opinions are 100% my own.
If you are looking for more appetizer or dip ideas you might love this Superbowl round up. Lots of yummy game day recipes!
THE ULTIMATE SUPERBOWL RECIPE ROUND UP