On the hunt for some delicious game day recipes for a crowd? Then these Superbowl party foods you will want to try.


Whether you're a football fanatic or just in it for the halftime show, game day requires some serious snacks.


Make your house football headquarters with these recipes for appetizers, dips, and desserts.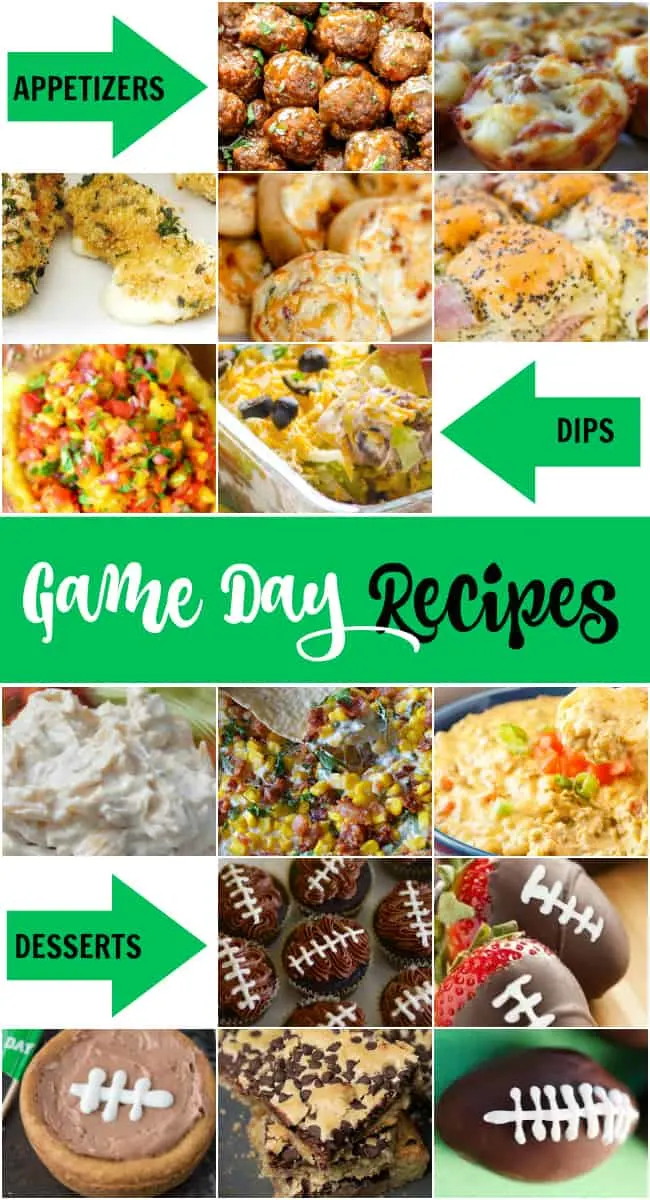 I'm not a huge football fan, but I usually know who is playing. That's good for bonus points, no?


One thing I know I am a big fan of though is a good snack recipe. This roundup is loaded with super yummy dips, appetizers, and desserts that would be perfect for the big game or any party for that matter.


These game day recipes for a crowd can feed a lot but be sure to double the recipes because everyone will be begging for seconds and thirds.




Game Day Recipes to Feed a Crowd!




Superbowl Party Food >>> Dips!




Superbowl Party Food >>> Appetizers




Superbowl Party Food >>> Desserts