Hi there it's me, Claire from A Little CLAIREification and so happy to "meet" all of you! I am here today helping Melissa out while she is in the middle of moving! We all know how hectic that can be, right??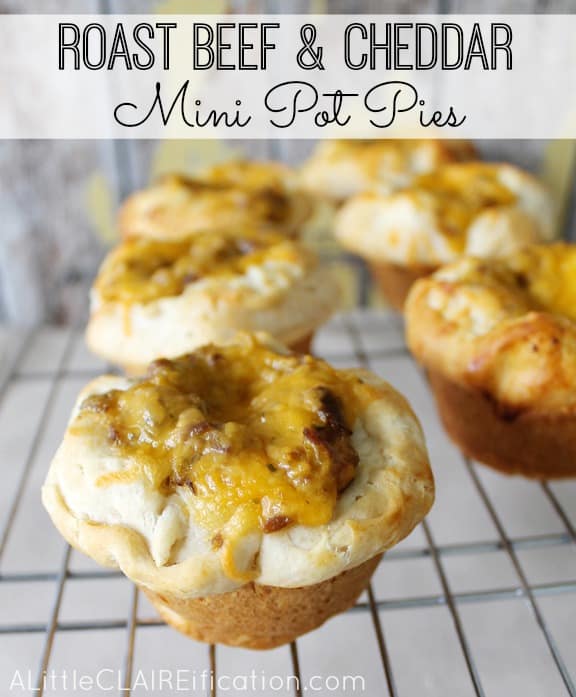 Does anyone actually like moving? I don't think I have ever heard anyone say "I love to move" because the reality is, while creating new spaces can be fun once you're there, the actual moving part can be exhausting and stressful.
Since Melissa is in the middle of it, I thought it would be great to create a quick and easy recipe – these Roast Beef & Cheddar Mini Pot Pies are so simple to make and only involve a few ingredients.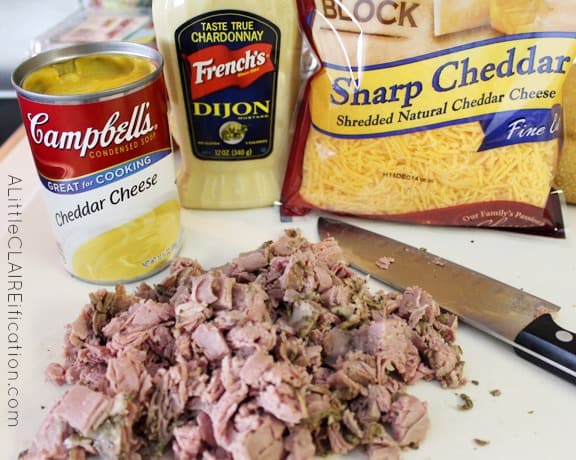 The only thing Melissa will have to find amongst all of the boxes is her muffin pan (and the oven, of course)! I forgot to show the canned biscuits in the picture, oops! But that's it – 5 ingredients!
I have always loved pot pie, you guys. When my husband and I were in the UK for our honeymoon many years ago I had several varieties of meat pies in delicious puff pastry and have sought them out at local pubs whenever possible.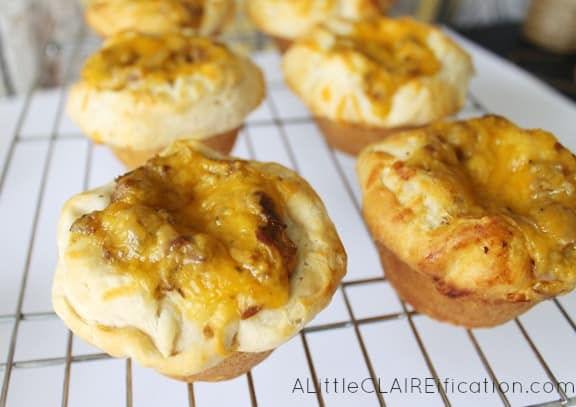 I love that you can add your favorite fillings and think outside of the "pastry" to create unique varieties of flavors.
Since a melty roast beef and cheddar sandwich is one of my all-time favorites, I thought that might make a delicious filling for these and that it certainly did.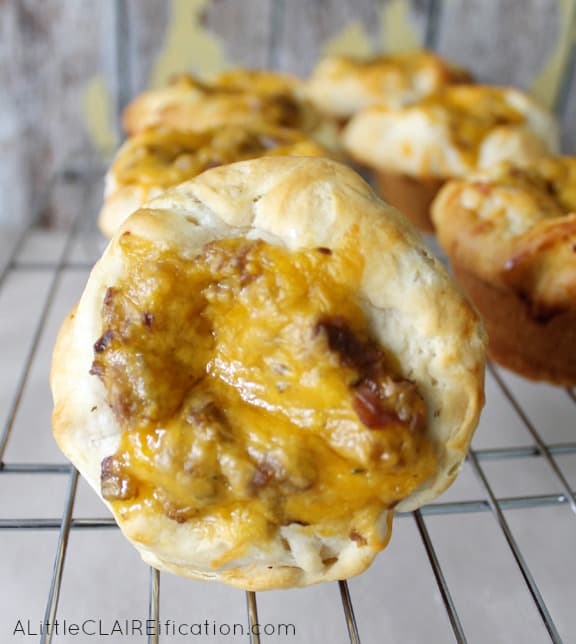 Using the canned refrigerator biscuits makes these so easy to put together so they are a perfect quick lunch or dinner for busy days (or when you're "on the move"!!)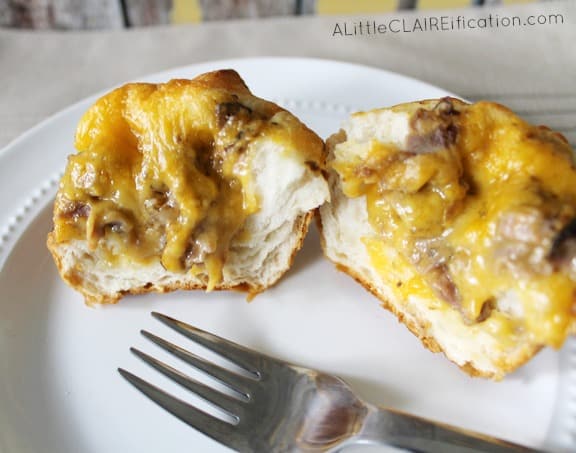 The recipe is below and I hope you enjoy them.
Roast Beef & Cheddar Mini Pot Pies
Ingredients
8

oz

thinly sliced cooked roast beef

coarsely chopped

1

cup

shredded cheddar cheese

4 oz

1

can

10 3/4 oz condensed cheddar cheese soup

1

tbsp

Dijon mustard

1

can

16.3 oz refrigerated biscuits
Instructions
Heat oven to 375°F.

Grease or spray 8 regular-size muffin cups with cooking spray.

In large bowl, mix roast beef, cheese, soup, and mustard until well combined.

Separate dough into 8 biscuits.

Press each biscuit out to form 5 1/2-inch round.

Place 1/3 cup meat mixture in center of each round.

Carefully pull the sides up and around filling, and place into muffin cups.

Bake 20 to 22 minutes or until biscuits are golden brown.

Cool for 2-3 minutes; remove from pan and serve.
I'd love for you to pop over to my place and visit – make sure to say hello and tell me that Melissa sent you! Oh and Melissa, good luck with that move girl! It will all be behind you soon and you can enjoy your new home!
Subscribe via EMAIL | Follow me on TWITTER | Follow me on Pinterest