According to the calendar, we have now officially hit the summer season. Although the hot temperatures say it has been summer for quite some time now. Needless to say, we have been rocking these summer entertaining essentials in our household for a few weeks. What summer essentials you ask? Keep reading to find out what brands you need in your pantry, like now.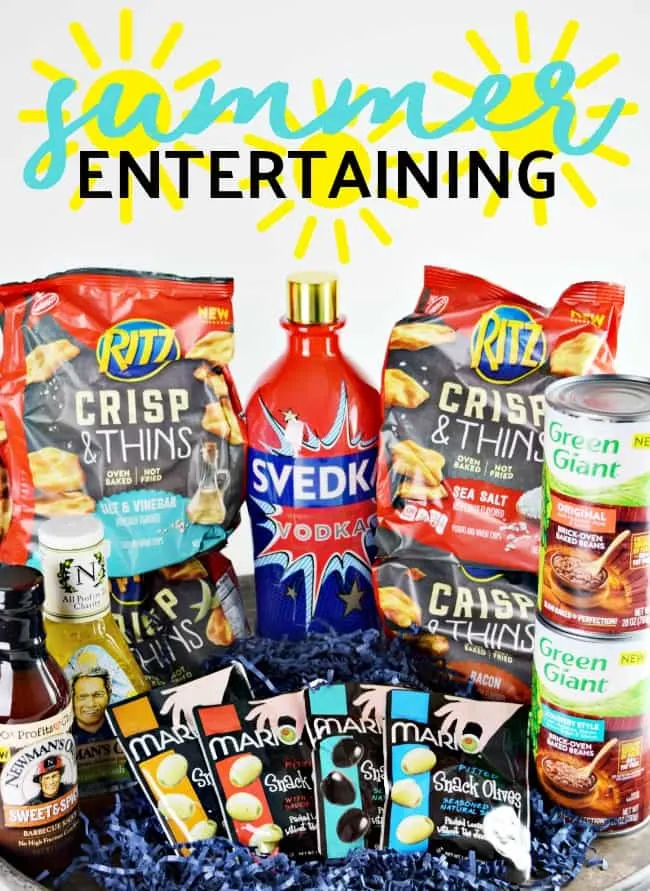 SUMMER ENTERTAINING ESSENTIALS
The first product we are loving this summer is the New RITZ Crisp & Thins. If you are a fan of RITZ Crackers, like myself, then I think you will love this new product. They have the same richness that the crackers offer but are 50% less fat than your regular fried style potato chip. They are oven baked and come in four delicious flavors including Sea Salt, Cream Cheese & Onion, Bacon, and Salt & Vinegar. A taste for all your friends and family to enjoy.
RITZ Crisp & Thins are available in 7.1 oz bags at nationwide retailers for $3.69. They also offer single serve packs for a snack on the go.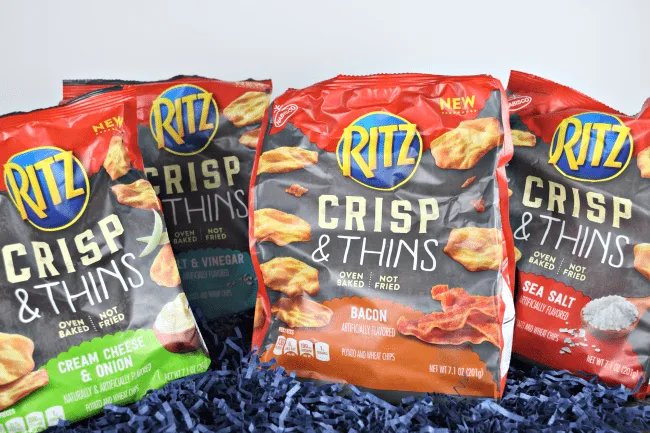 Summer is iconic for grilling and chilling, but you can't grill out the perfect dish without some sauces to go with it.
Newman's Own now has a sweet & spicy barbecue sauce that is just waiting for a juicy chicken breast. It is made with only the highest quality ingredients including cane sugar and black strap molasses. You are sure to be pleased with the perfect combination. Not only is it great for grilling, dipping and marinating all your summer time favorites but the profits go 100% to charity. Now that truly is a sweet and spicy deal.
Newman's Own is innovative with their tasty flavors. Of course, you wouldn't be surprised to see a Citrus Splash Dressing in the mix would you? They have been a leader for 35 years so we can expect them to bring us these on-trend flavors to all of our side dishes and meats. I can't wait to try out a steak marinated in this Citrus dressing. Such a refreshing flavor of fruits for summer. Again 100% profits to charity, you just can't beat this brand.
For my Kosher readers, both of these products Newman's Own Barbecue and Newman's Own Dressing are Kosher certified.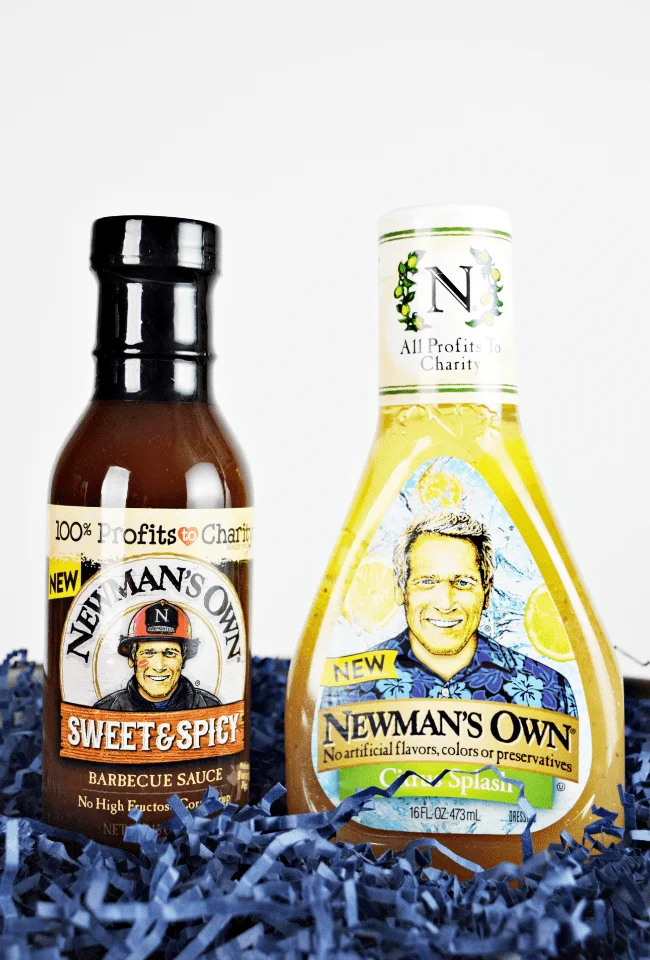 Speaking of the main dish topped with one of Newman's Own, you can't do the main dish without a side dish. Well, you can but who wants to? Our go-to summer side dish is baked beans. Sometimes we like to make some homemade baked beans but life can get busy and these New Baked Beans by Green Giant, yes the iconic vegetable brand, hit the spot. These beans are baked in a traditional iron pot and brick ovens. Which of course helps ensure that every single bite you savor is rich and flavorful. You can find them in four great varieties; original, maple, vegetarian and country style.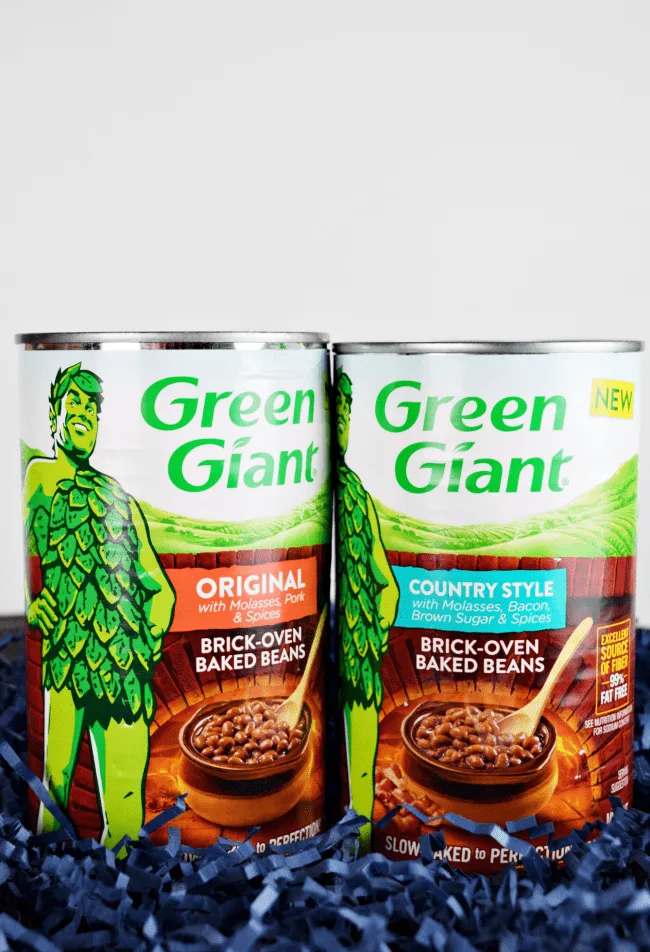 I already mentioned that snacks are a must in the summer with RITZ but if you love olives then you have to try these new pitted snack olive packs from Mario. They are healthy which always checks the mark for a great snack food in my book. Not to mention, a convenient snack for on the go all summer long. They are packed without the brine so no mess to tend to. With four great flavors like garlic, savory pepper, sea salt green and sea salt ripe you are sure to find a low carb, low calorie, and zero cholesterol snack for the whole bunch.
You can print coupons from their website or Facebook. Also, check out their promotion on Amazon.com; 20 % off all flavors or multi flavor packs for Amazon Prime Members through Amazon Pantry. Offer ends on Aug 31st 2017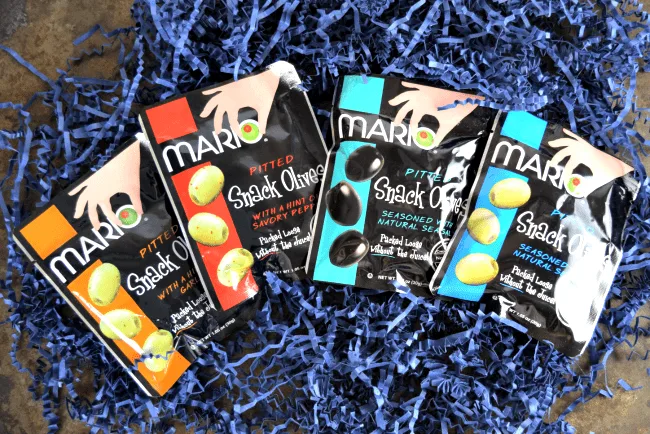 Now I know those of you that like to party it up in the summer time have been waiting on this must have summer entertaining essential. You can't do summer without a few cocktails here and there. SVEDKA vodka, the #1 imported vodka in the US, knows how to do summer right and has debuted their new chic and playful limited edition party bottle just in time. How fun and cheeky is the colorful stars and stripes on the packaging? It says, "lets throw a party" doesn't it?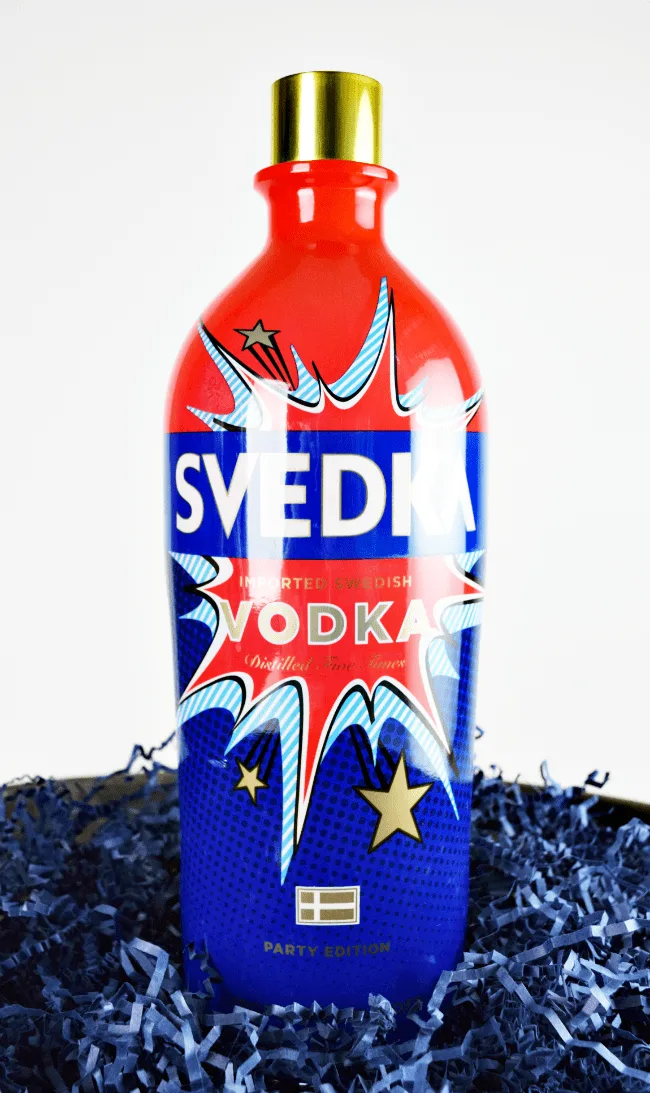 SVEDKA is a crowd favorite and today I wanted to quickly share with you a recipe to get you started, especially if you are enjoying cocktails this 4th of July.
AMERICAN DREAM PUNCH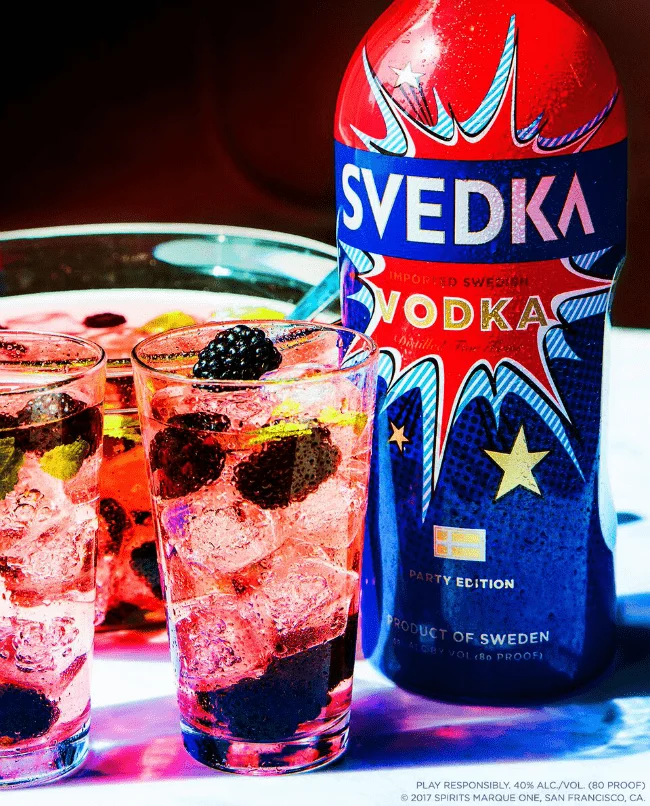 Ingredients:
2 parts

SVEDKA

Vodka
1/2 part Orange Curacao
1/2 part simple syrup
1 part fresh lime juice
Dash Grenadine
Instructions:
Combine ingredients in a pitcher and top with ice. Garnish with blackberries and mint.
If you enjoyed these summer entertaining essentials you also might like…