This "You 'Blow' Me Away" Bubble Valentine Printable is a fun way to share a non-candy treat with friends this Valentine's Day.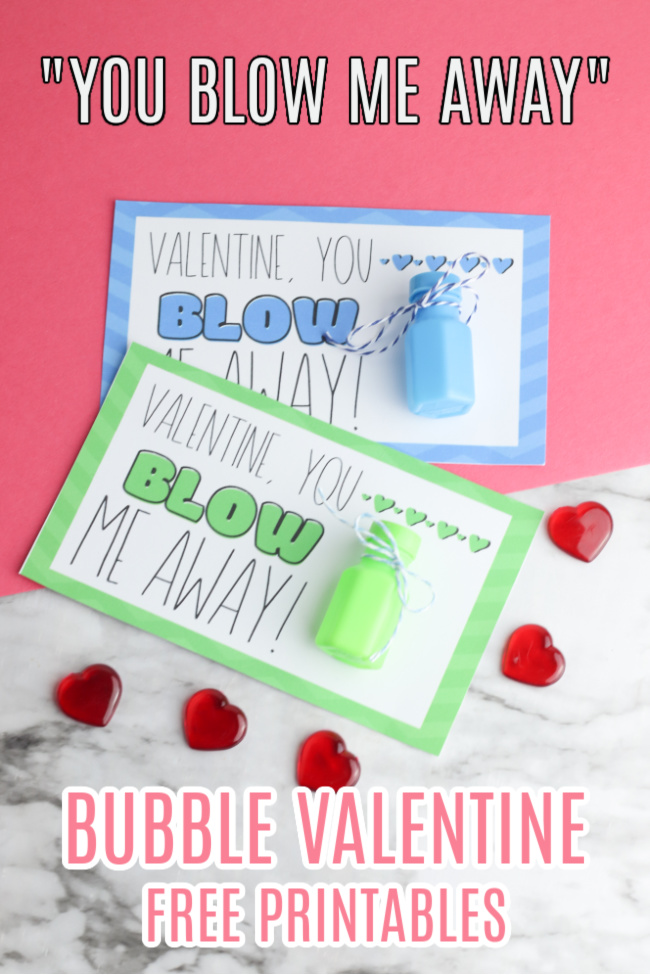 One of the best things is that this idea is very inexpensive to put together, which makes it easy to make enough for an entire classroom of kids.


I know that Valentine's Day (like Halloween) is another one of those big candy holidays but that doesn't mean you can't be different and pass out something non-sugary.


These Bubble Valentine treats make a great alternative.


Materials you will need: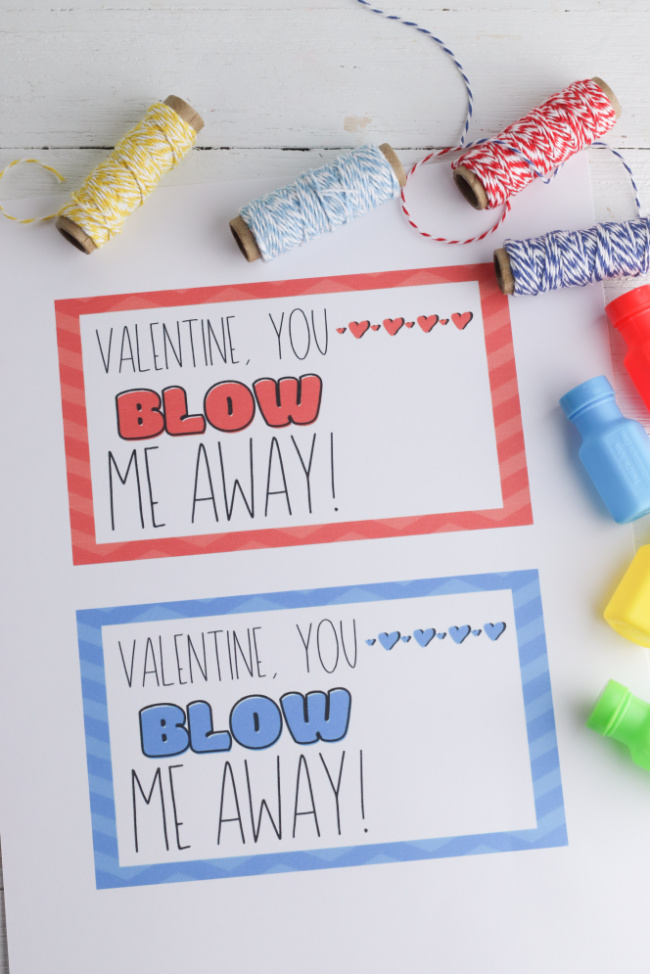 How to make a "You Blow Me Away" Bubble Valentine!


Print out the cards on cardstock and cut out around the outer border.


Not necessary but if you prefer you can write a to and from on the back of each card.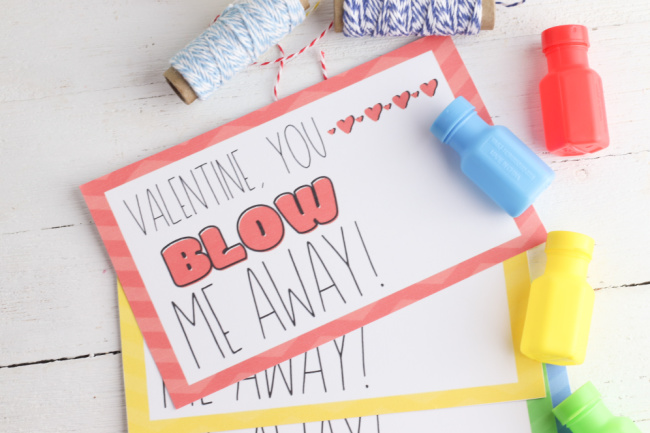 Tie a piece of twine around the top of the bubble containers.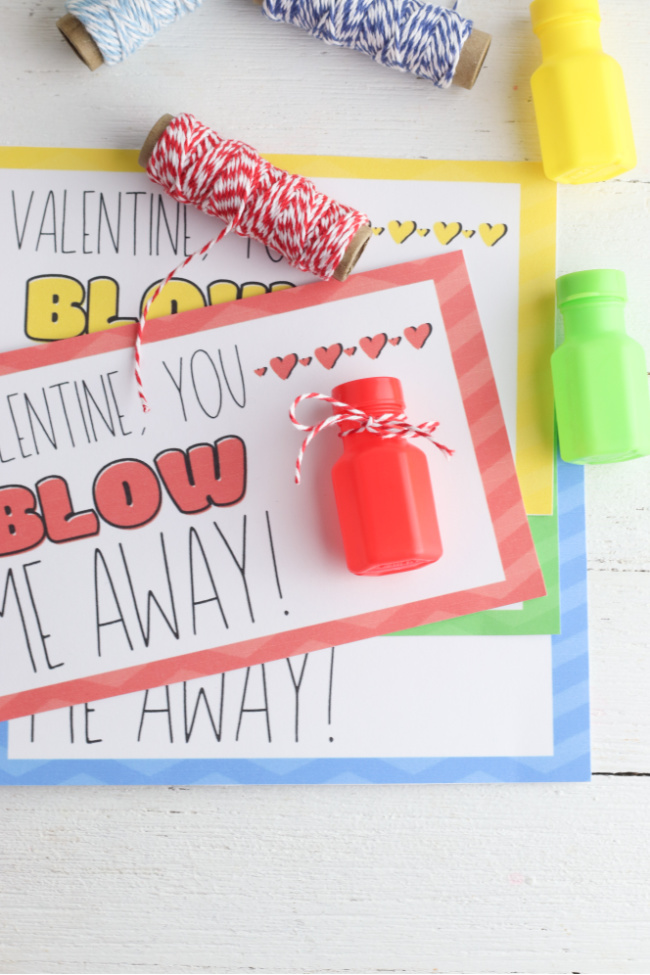 Glue or tape the bubble container to the side of each card.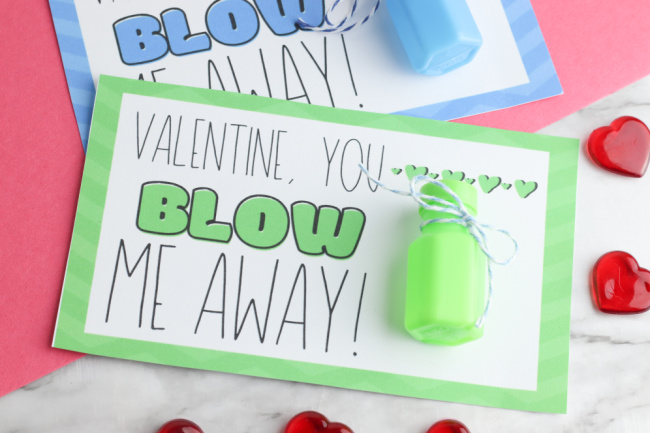 Even more fun Valentine pintable's you don't want to miss!


Want to print or save these Bubble Valentine materials and instructions?