Whether you are going to throw a Halloween party, need music for those trick or treaters or you are just like my daughter and want to dance to some frightfully fun Halloween music then this list of 13 spooky fun songs is just what you need. 🙂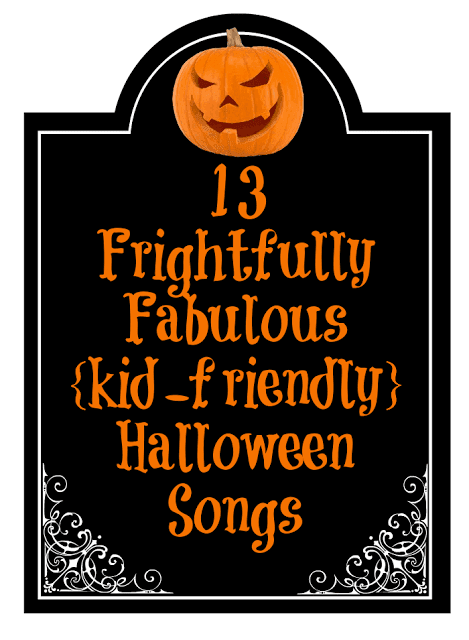 All of the links take you to YouTube videos of each song.
What are your favorite Halloween songs?
Of course Thriller is iconic but I have always loved The Monster Mash and Flying Purple People Eater. Those just remind me of being little and loving Halloween. 🙂