These Halloween classroom door ideas, including all things fun, cute, and not too scary are a great way to get your classroom spooky season ready.


Kids love arriving at school and getting to see the creative doors.


It gets them excited about the big trick-or-treating day.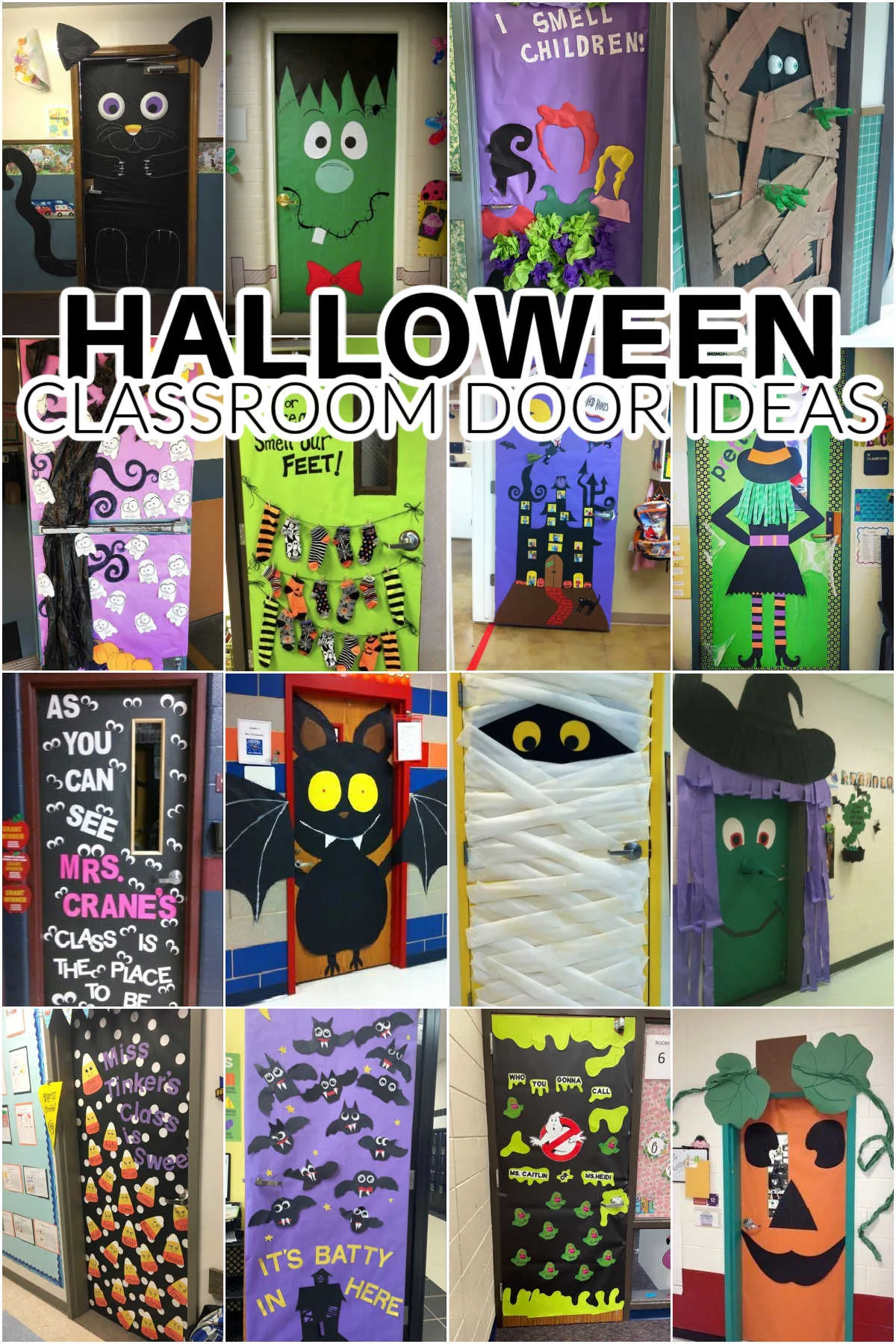 So let's get rolling out the butcher paper, unpacking the construction paper, and breaking out the scissors because it's time to get our decorating on.


Check out these clever ideas to spook up your classroom doors and welcome students this fall season.


Not allowed to decorate your doors due to safety rules? All of these ideas could easily be done on a bulletin board too.




Halloween Classroom Door Ideas


halloween decorations, best halloween door decorations, halloween classroom decoration, halloween classroom door decor, halloween banners, Halloween night, front door, black paper, great idea,