Get your kids involved in crafting this fall and Halloween season with this super cute Popsicle Stick Pumpkin. He can be turned into a magnet to make him fridge-friendly.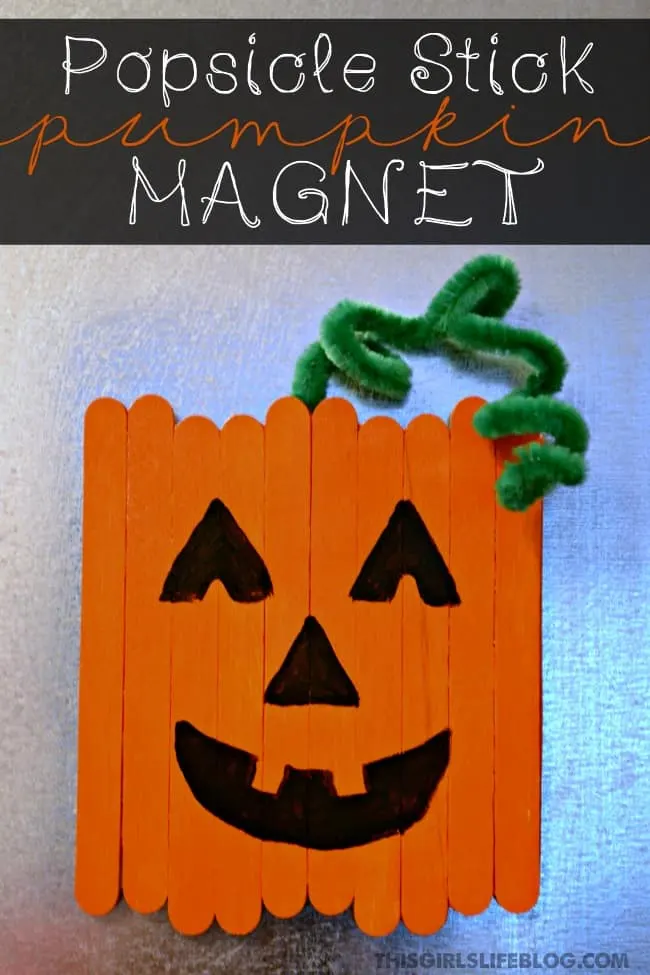 This post contains affiliate links.


Back today with a new Crafting with Kids! craft, perfect for preschooler, kindergarten, and early elementary-aged kiddos. Today's craft is a Popsicle stick pumpkin magnet.


My daughter named him spookley and if you have read the book or seen the little cartoon then you probably know why.


Oh, my gourd!! If you haven't then you totally should. It is a great kids' book and cartoon.


This popsicle stick pumpkin craft makes a great little keepsake and would be super cute as a gift to grandparents too.


Supplies you will need:


popsicle sticks
Craft Paint (orange and black)
Cardstock or Cardboard
Hot Glue Gun / Glue
Scissors
Elmer's Glue
Magnets


Directions for making a Popsicle Stick Pumpkin


1. Gather all of your supplies!


2. Layout 10 popsicle sticks to measure how wide you need to cut your cardstock or cardboard.


We used cardstock for our backing. Just make sure that you cut the width and length so that the sticks completely cover it.


3. Glue the popsicle sticks onto your board.


You can do your design all straight across or choose to do them as we did and stagger them up and down. We thought the staggered look gave it a little more character.


4. The next step is to paint your popsicle stick pumpkin and let dry.


If you are a teacher or someone looking to do this with multiple children it might be best to have all of the popsicle sticks prepainted orange, the backing precut, and additionally instead of painting on faces to have precut eyes, noses, and mouths.


5. Once your pumpkin is fully dry you can paint on his face.


You can either follow the same design we did or give him his own unique face.


6. Lastly you will want to hot glue the green pipe cleaner onto the back.


Before hot gluing, we wrapped it around our fingers to give it a curl.


Attach magnets to the back of your pumpkin and you are done. I used two .75 inch adhesive magnets to hold mine up.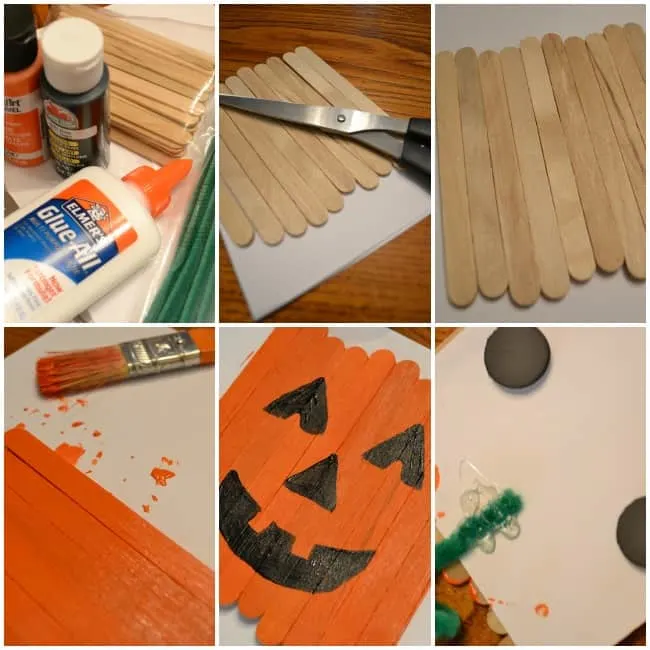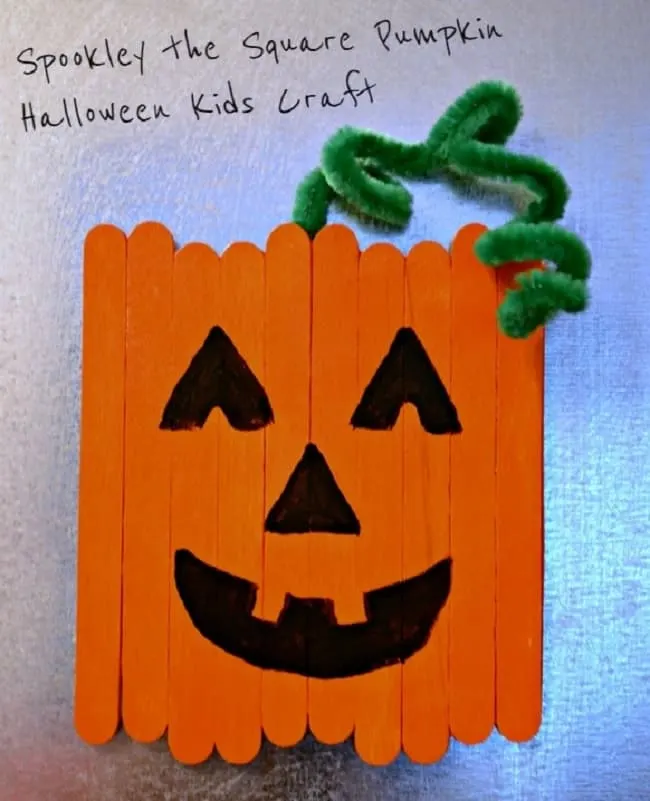 Happy Crafting!!


Looking for more popsicle stick Halloween crafts?


Want to print these instructions?