These really simple and not-too-scary Halloween games for kids will help you host the best Halloween party ever! Simple, yet tons of fun!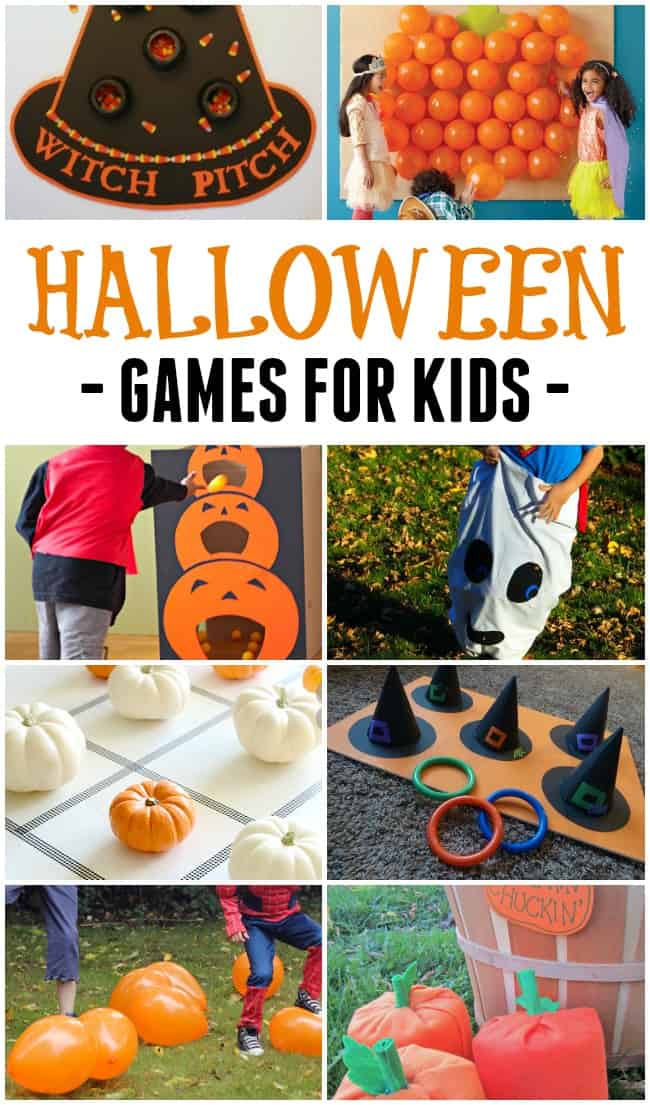 These Halloween party games are kid-tested and you will definitely want to try them at your next spooktacular bash. Pick the place, choose some decorations, invite the guests, and get your game on.


So whether you're in charge of your school classroom Halloween party, a youth group get together, needing some easy office games, or your neighborhood Halloween bash, you've come to the right place!


Although these traditional Halloween games may all be geared towards children's games, they are all super fun and family friendly and perfectly entertaining for the adults too.


What games can you play at a Halloween party?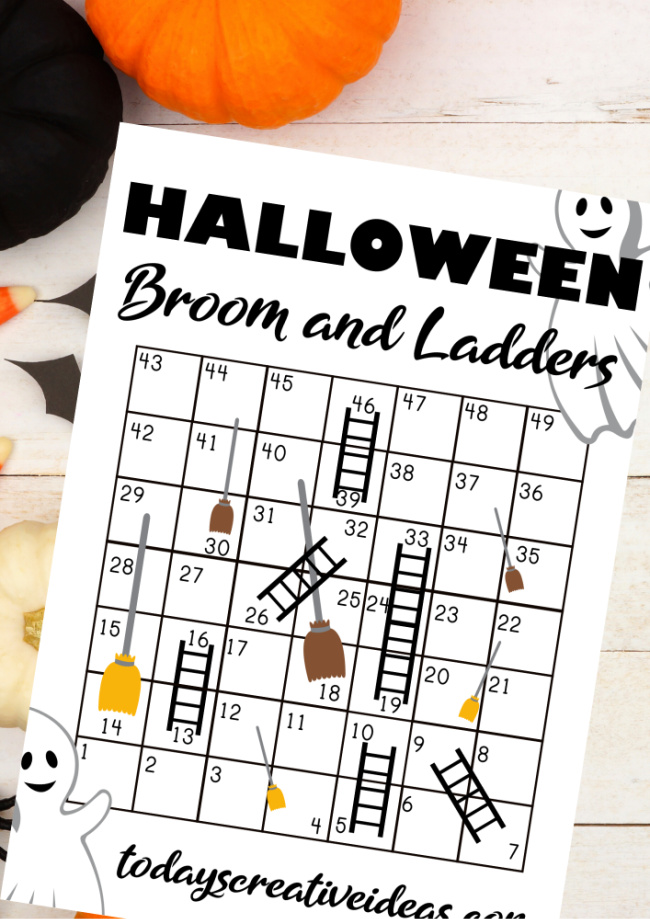 Brooms and Ladders Halloween Game


Your kids will love this Halloween take on the classic chutes and ladders game.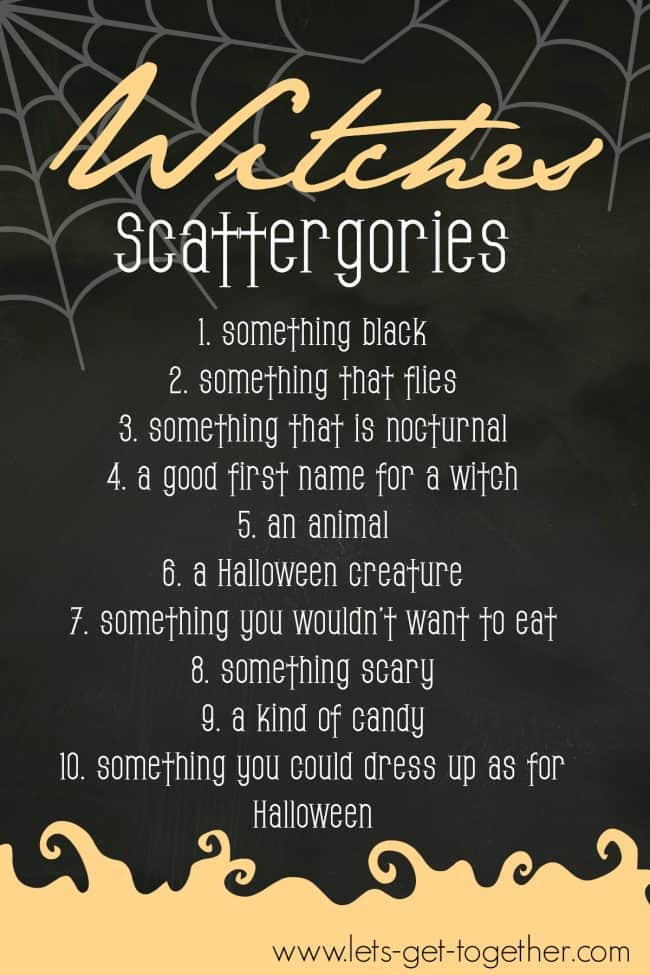 Witches Scattergories
Let's Get Together


If you love the original game of scattergories you will love this Halloween take on it too.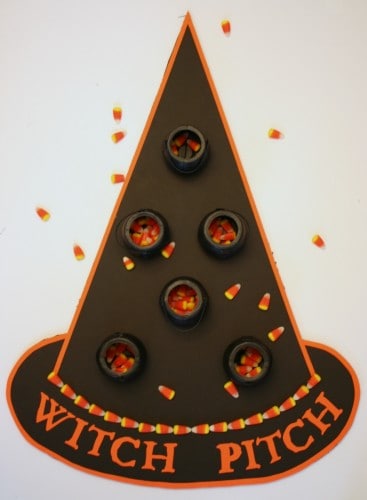 Witch Pitch
Chica and Jo


"You can score the kids based on how many candy corns they get into a cauldron, or you can just let them toss and play with no score. It's fun either way!" – Chica & Jo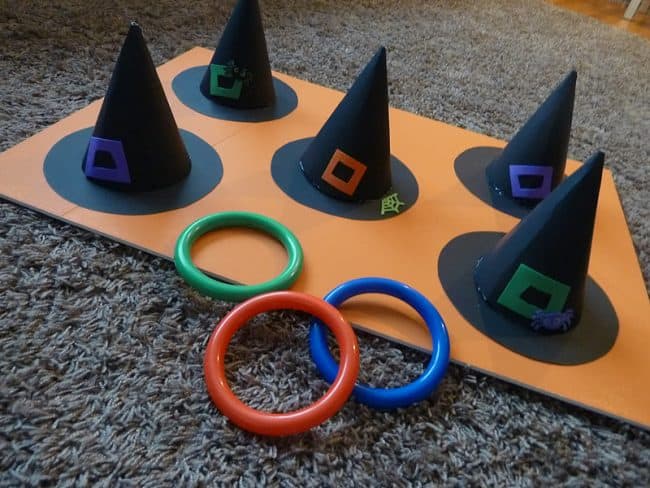 Witch Hat Ring Toss
Sometimes Creative


If ring toss is your favorite carnival game then this witch hat ring toss will be right up your alley.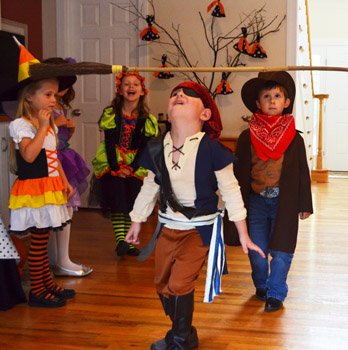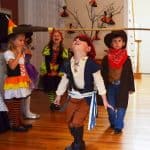 Witch Broom Limbo
Passion for Parties


This Halloween take on a classic party game will be a hit with all the kids. Plus, it is essentially free as most of us have brooms already on hand. If you want to get a little more spooky then grab a witch style broom for fun.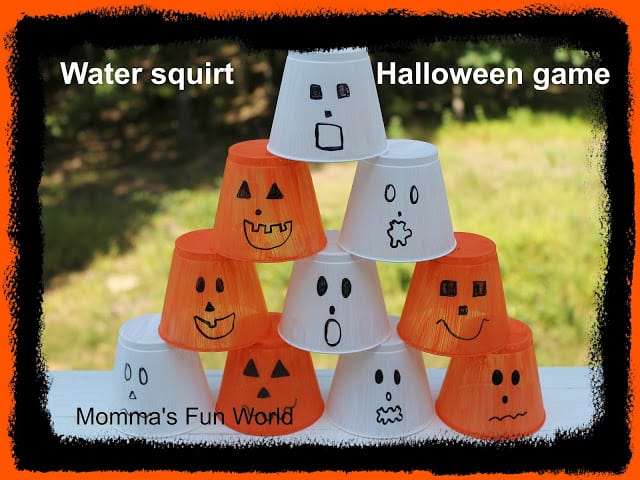 Water Squirt Game
Mommas Fun World


The little boys will definitely love this water gun game. All you need to do is dress up the cups to be little pumpkins and ghost and tada, perfect Halloween games for kids.
Pumpkin Toss
BHG


Bring out the beanbags or make your own to toss into those adorable smiling jack-o-lanterns. This is a game you can make, paint and play for Halloweens to come.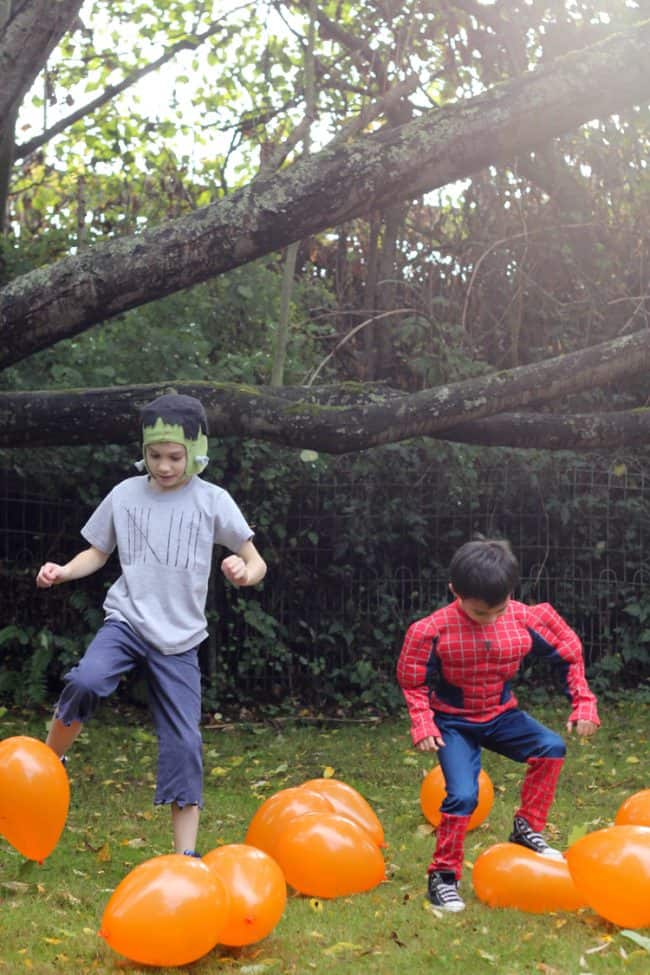 Pumpkin Stomp
Delia Creates


Now the pumpkin stomp is one of my favorite. I don't know of another game that will get the giggles started like stomping on a bunch of balloons that just don't want to cooperate. FUN!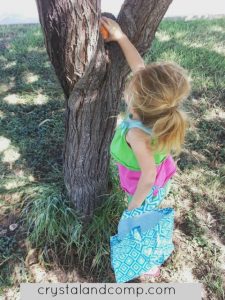 Pumpkin Hunt
Crystal and Comp


The pumpkin hunt, much like an Easter egg hunt, is perfect for the little kiddos. But, of course, even the bigger kids will love it too.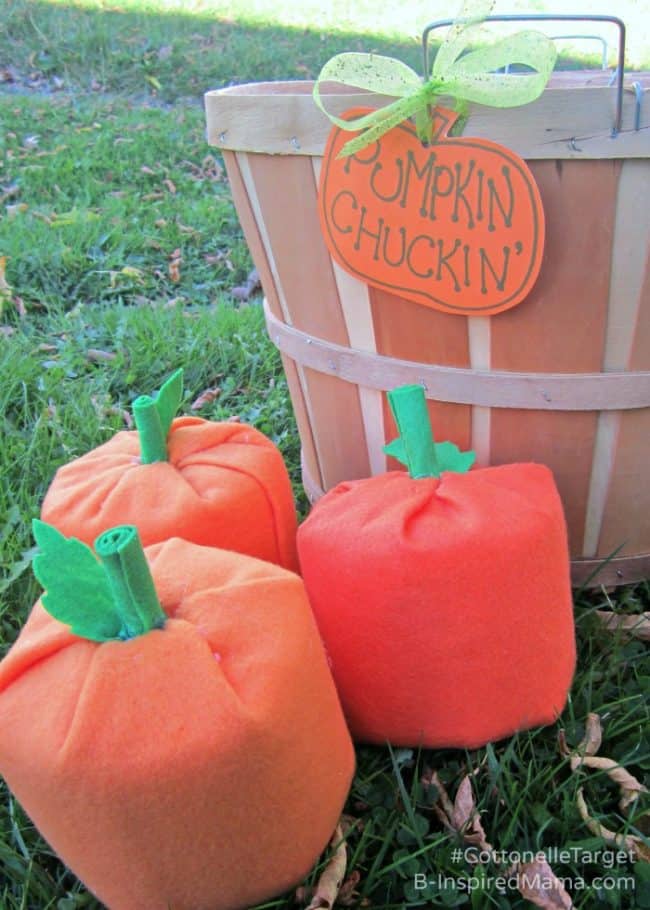 Pumpkin Chuckin
B Inspired Mama


Now if you have visited a pumpkin patch or farm recently you have probably heard of a pumpkin chuckin. Usually, those are a little more high tech with an air blaster but this one is perfect for little kids.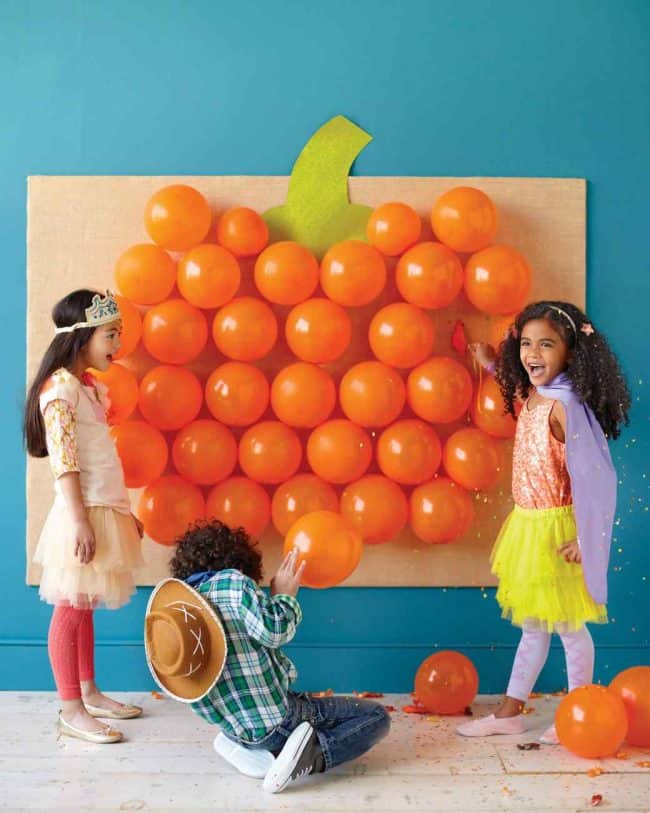 Pop the Pumpkin
Martha Stewart


"Looking to kick off Halloween with a bang, not a boo? This version of a classic carnival game also makes a festive wall decoration, and bursting the confetti-and-candy-filled balloons in this Halloween party game will make everyone explode with laughter." – Martha Stewart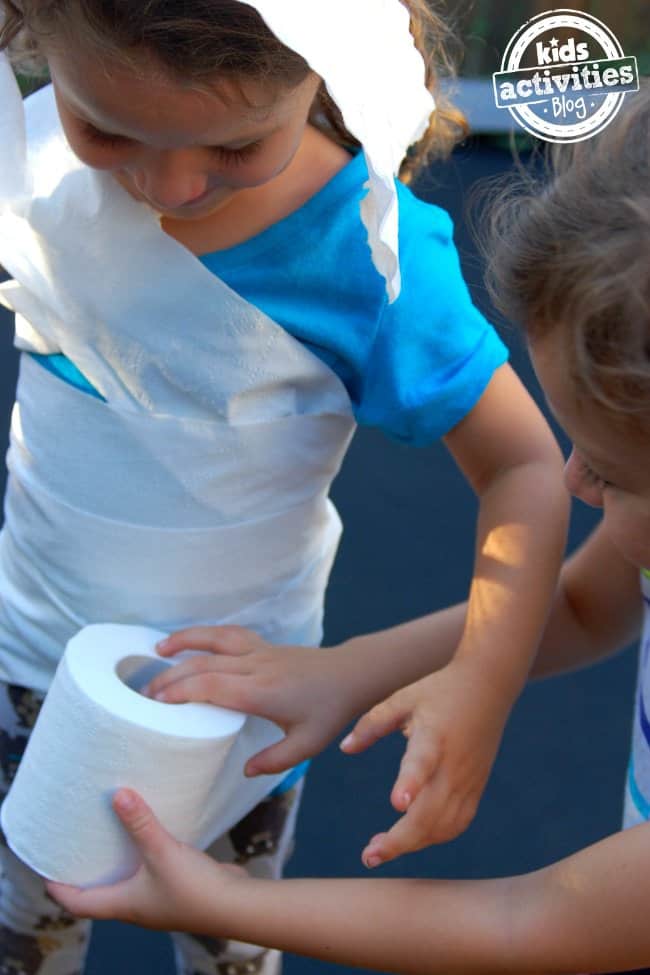 Mummy Wrap
Kids Activities Blog


We played wrap the mummy at our last Halloween bash and it was tons of fun. It got great laughs and definitely one of my go-to Halloween games for kids.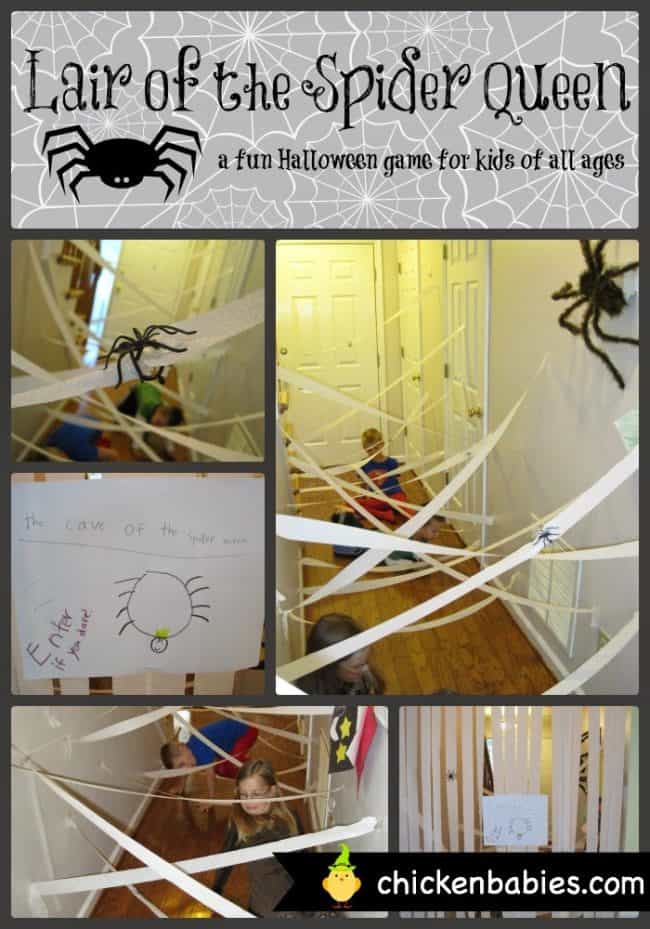 Lair of the Spider Queen
Chicken Babies


Similar to the laser beam challenge, taped white streamers (spiderwebs) around the hallway making a fun obstacle course for the kids.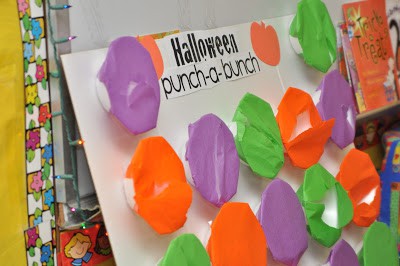 Halloween Punch A Bunch
Teky Teach


"To make the Punch board, I used styrofoam bowls, 2 layers of tissue paper, and tape. I taped the bowls to a science display board. It worked perfectly." – Teky Teach


Halloween Bingo
Crazy Little Projects


The cute design and fun playing options make these bingo game cards a must-have for any Halloween themed party.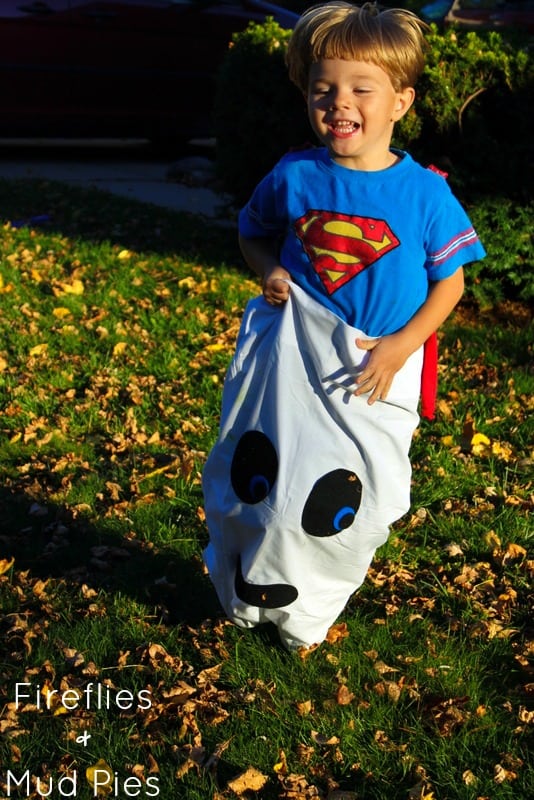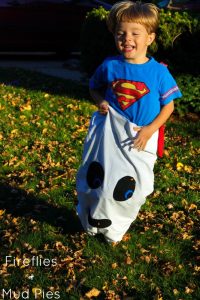 Ghost Races
Fireflies and MudPies


"Ghost Races are organized like a traditional Potato Sack Race, except the white pillow case is decorated like a ghost. I used black felt and tacky glue to create the ghost's eyes and mouth." – Fireflies & MudPies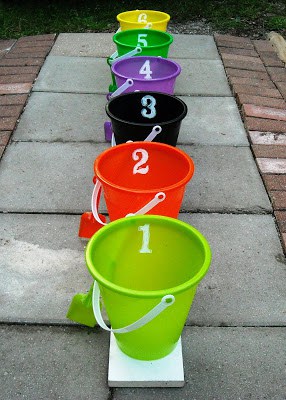 Bucket Toss
Gets Bored Easily


How great is your bean bag toss aim? Find out with this classic toss game!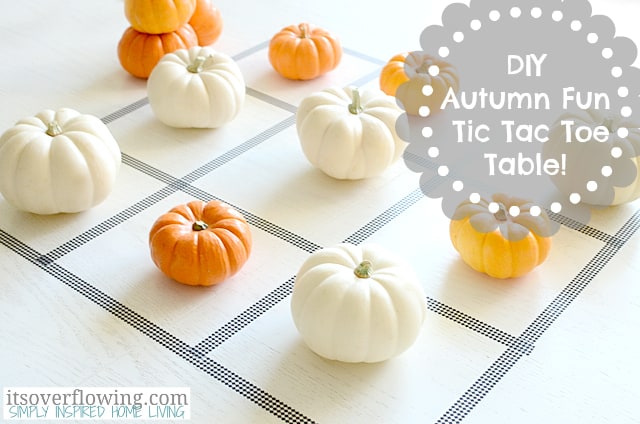 Autumn Tic Tac Toe
It's Overflowing


All you need is a little washi tape and some small pumpkins to get this tic tac toe game up and rolling.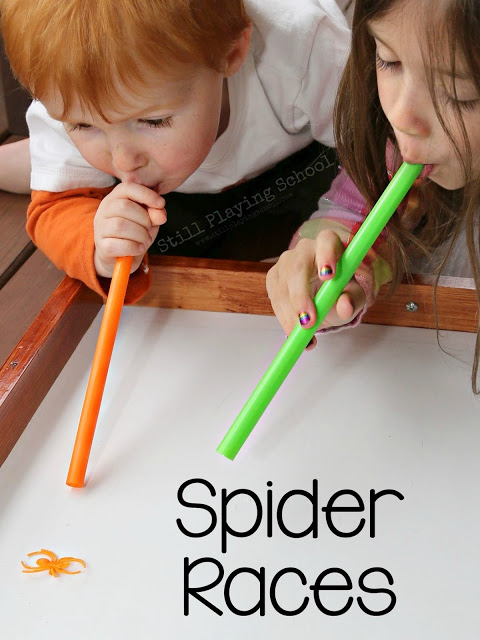 Spider Races
Still Playing School


"We came up with a fun and seasonal game for kids that is super simple to set up for a Halloween party! It also has the added benefits from being an oral sensory exercise. This Spider Race game resulted in tons of giggles, too!" – Still Playing School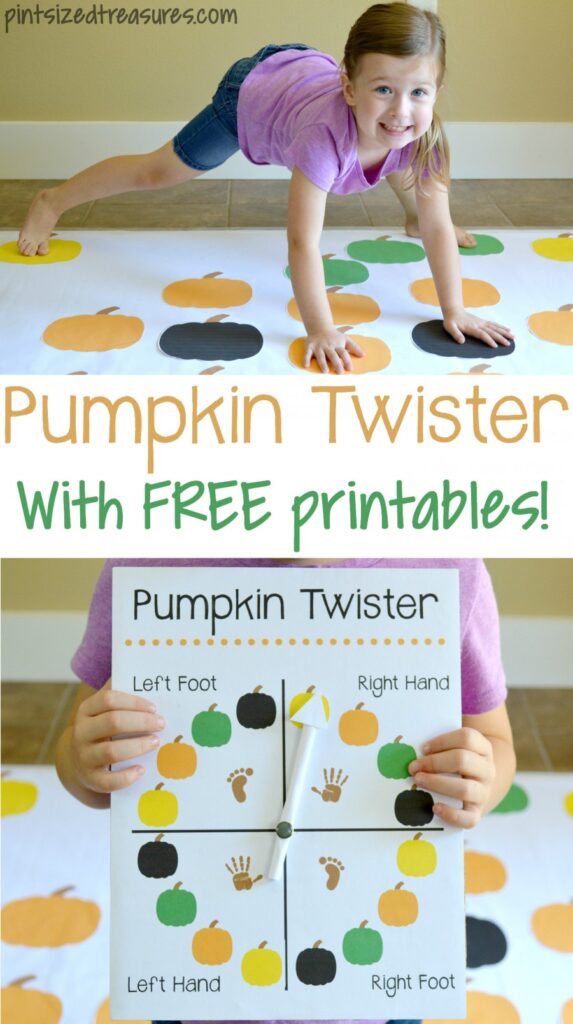 Pumpkin Twister
Pint Sized Treasures


"Twister is such a fun game for preschoolers, and this DIY pumpkin twister game is the perfect version for fall!" – Pint Sized Treasures


How do you plan a Tween Halloween party?


As much as these Halloween games for kids are perfect for all ages, tweens (middle schoolers) definitely want to feel like the big kids. Here are a few extra ideas that will have you stepping up your game in their eyes.


Halloween Party Games for Tweens


Touch and Feel Mystery Box.
– Fill a box with some ooey-gooey spooky stuff and let them guess what is waiting for them.
Scavenger Hunt
– Send the kids out on a hunt for all sorts of fall and Halloween finds. This night time one is perfect for the bigger kids.
Fortune Teller or Tarot Card Reader.
– Find someone in your area to read the fortunes of your young guests. Tweens are fragile, stick to the positive readings. Check out these humorous tarot cards.
Costume Contest.
– Tweens love a little competition!
Murder Mystery
– Create a story, character list, and a solution to a murder mystery. Assign everyone a "part" and hide clues around the house. Have them act out the story as they figure out who's the murderer together. If you don't have time to create your own, here is one to purchase. This one is definitely teenagers approved!



This post contains affiliate links.


Even more Halloween Party Ideas you don't want to miss!