This delicious and easy-to-make Banana Split Cake Recipe has all the traditional flavors that you love in a banana split sundae: sweet bananas, juicy pineapple, velvety whipped topping, and delicious maraschino cherries!


Complete it off with chocolate syrup and sprinkles for the perfect Banana Split experience.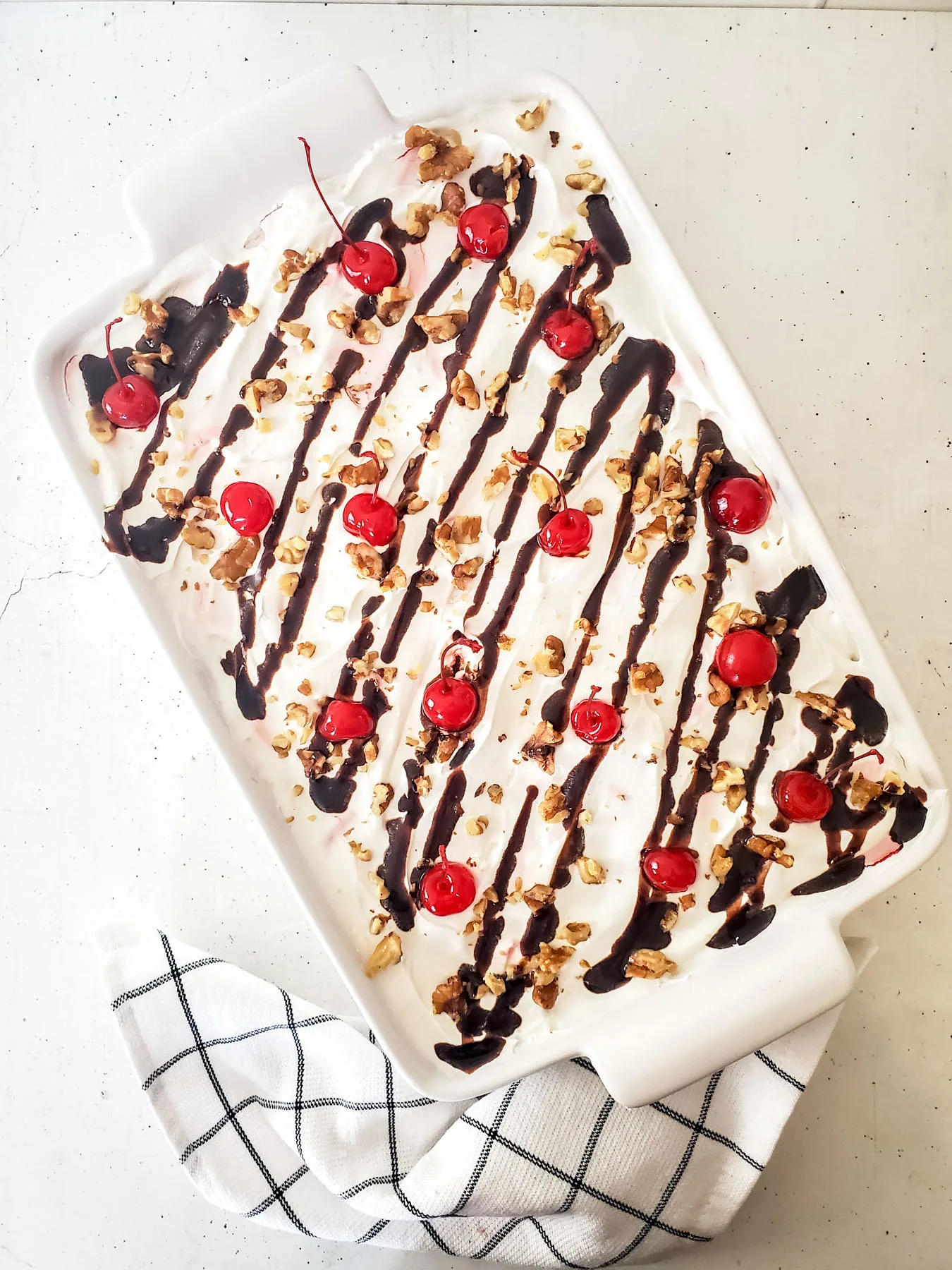 Everyone will stay delighted by this deliciously rich Banana Split Cake – no ice cream scoop required!




Easy Banana Split Cake Recipe


Grease a 9x13 baking dish and set aside.


In a medium bowl, combine the graham cracker crumbs and butter.




Place into the bottom of the pan and press into an even layer.




In a large bowl, use a hand mixer to beat the cream cheese and sugar until smooth and creamy.




Fold in the cool whip using a rubber spatula.




Spread the cool whip on top of the graham cracker crust into an even layer, making sure to spread all the way to the edge of the pan.




Place the banana slices on top of the whipped cream mixture in an even layer.


I did one layer, but you can do more layers to use up the banana slices.




Then, spread the crushed pineapple on top of the banana slices in an even layer.




Lay out the sliced strawberries in an even layer - I did several layers to use all of my strawberries.




Spread the remaining cool whip on top of the strawberries.




Sprinkle the chopped walnuts, chocolate syrup, and maraschino cherries on the top.




Chill in the refrigerator for up to 4 hours before slicing and serving.