The flavors of banana cream pie come together in this easy and delicious Banana Pudding Poke Cake.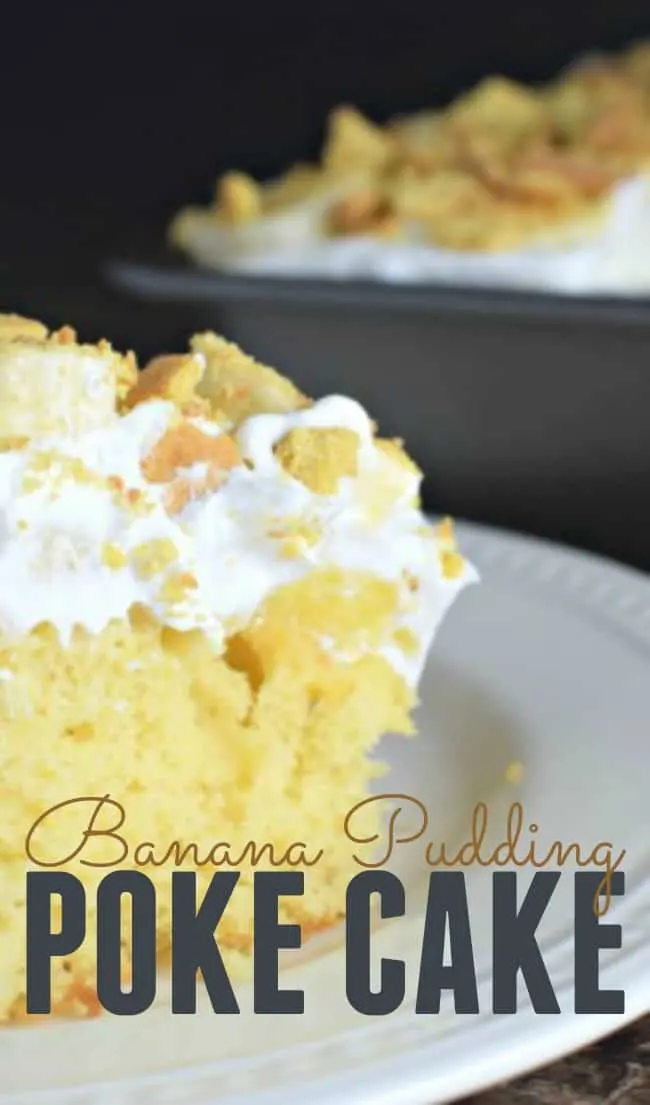 Are you a banana pudding fan? I LOVE it and I also love a good poke cake.


This Butterfinger Poke Cake is one of my all-time favorites but today we are going to be having Banana Pudding Poke Cake.


Mix banana pudding and a cake… Ummm YES!! If you love bananas then this one is a definite must make dessert.


Ingredients you will need:


1 Box Yellow Cake Mix and the ingredients you will need for it: water, oil, and eggs
2 – 3.5 oz Banana Instant Pudding Mix
3 Cups Milk
8 oz Whipped Topping
4 Sliced Bananas
Vanilla Wafers


How to make Banana Pudding Poke Cake!


Preheat oven to 325 degrees.


Mix together your cake ingredients (mix, water, oil, and eggs) and bake according to the box.


Once your cake is finished poke holes into the cake using a wooden spoon.


Mix together your 2 boxes of pudding mix and 3 cups milk; top the cake making sure you spread it evenly over the cake and allow the pudding to fill the holes.


Refrigerate for approximately 1 hour.


Once your cake is cooled you can top with your whipped topping evenly over the cake.


Add slices of bananas and crumble vanilla wafers over the top.


Keep refrigerated!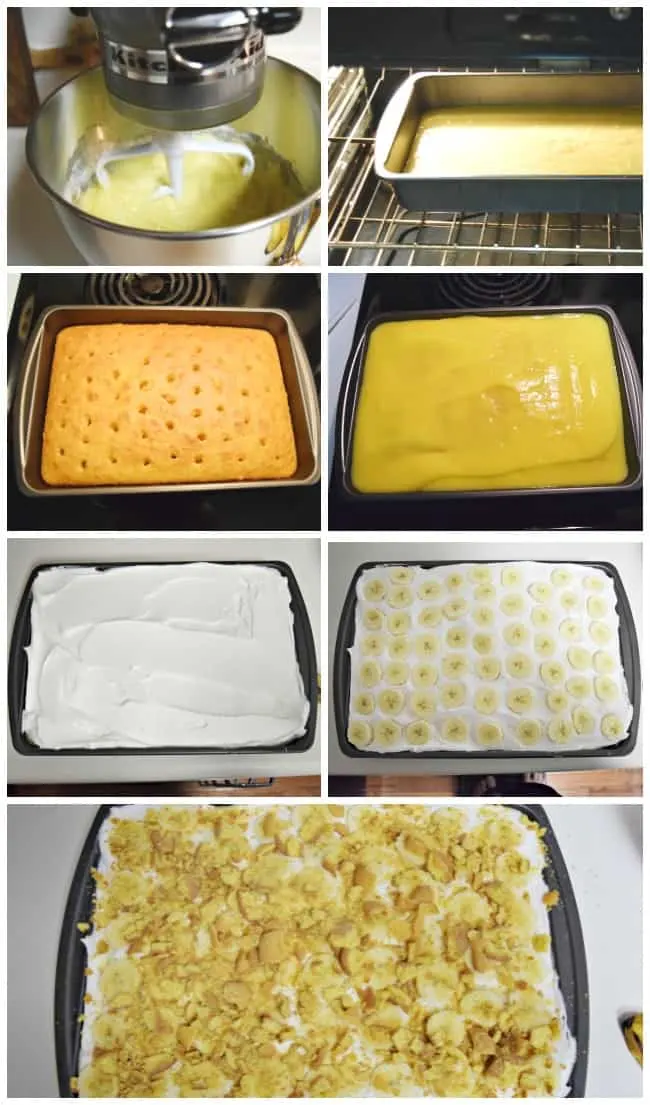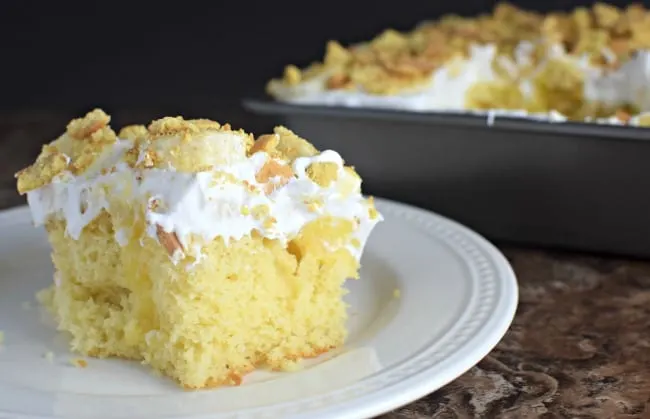 The summertime is the perfect time for Banana Pudding Poke Cake like this one. It is sweet and cool. A perfect treat on a hot summer day. But, of course, it is delicious any day of the year.


It also, like a good banana pudding recipe, gets better as it sits. So you can definitely make it the day before and enjoy it the next day.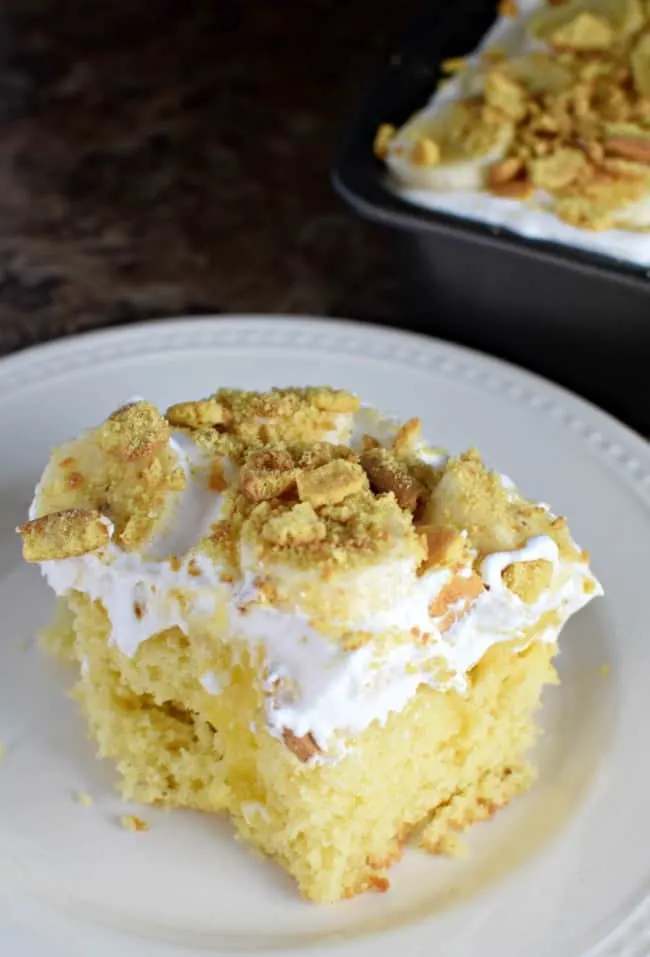 Even more delicious banana recipes you have to try out.


Do you want to print this Banana Pudding Poke Cake Recipe?