Peppermint Bark Truffles are a wintry one-bite wonder that combines only 4 simple ingredients for this amazing treat.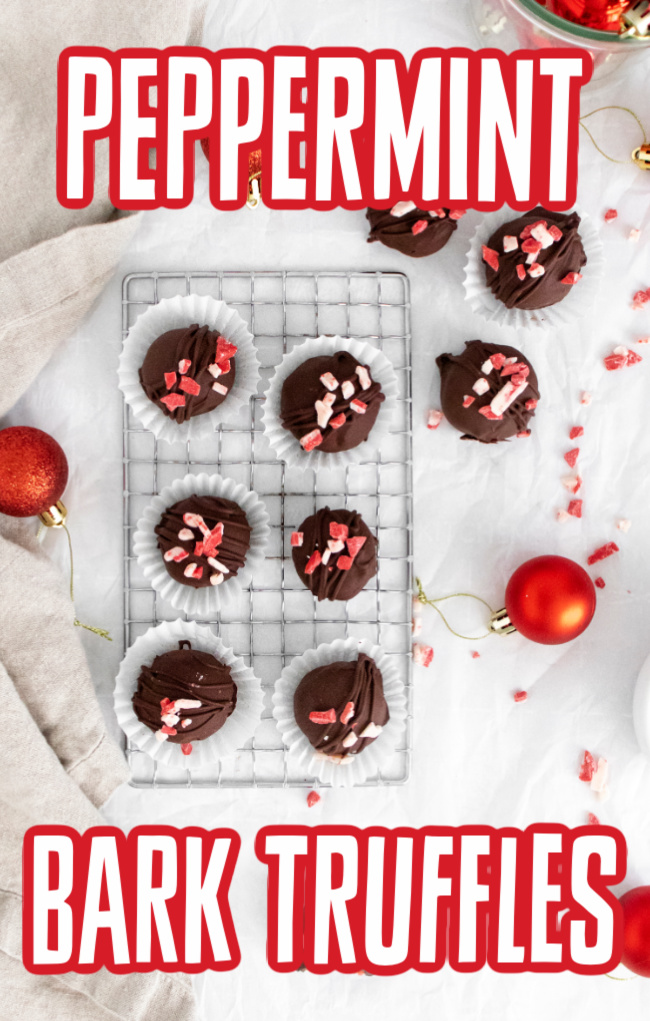 They will be the first thing to disappear from your holiday table.


Full of festive chocolate and peppermint flavor, these will be your favorite Christmas treat yet!


Ingredients you will need:


1 can (14 ozs) sweetened condensed milk
3 cups dark chocolate
1 tablespoon coconut oil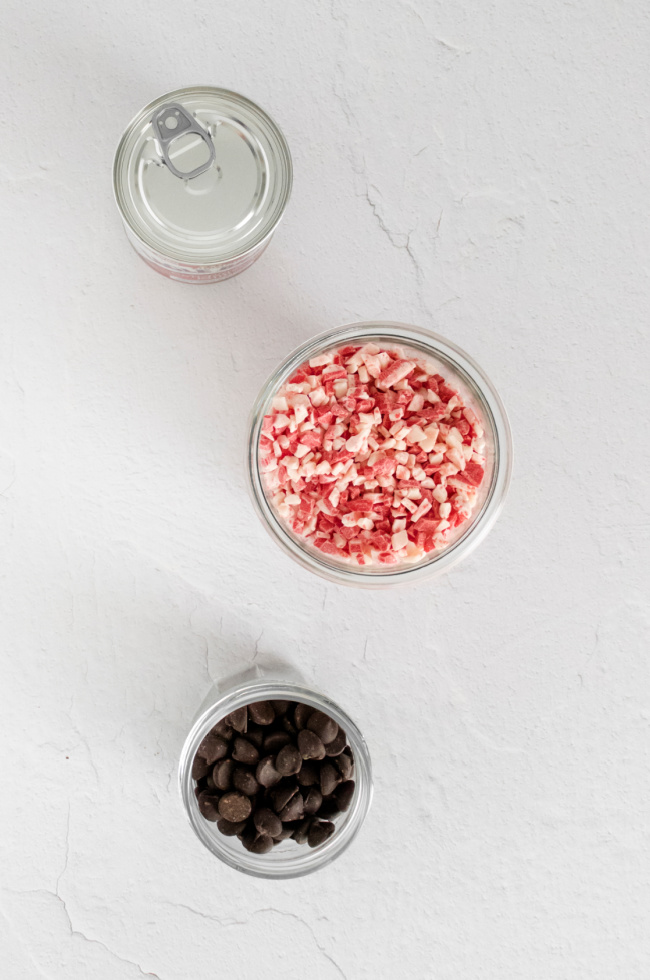 How to make Peppermint Bark Truffles


Combine the sweetened condensed milk and white chocolate peppermint chips in a large bowl.


Microwave for 1 minute. Stir the mixture together. If the chocolate hasn't fully melted, microwave it for another 30 seconds.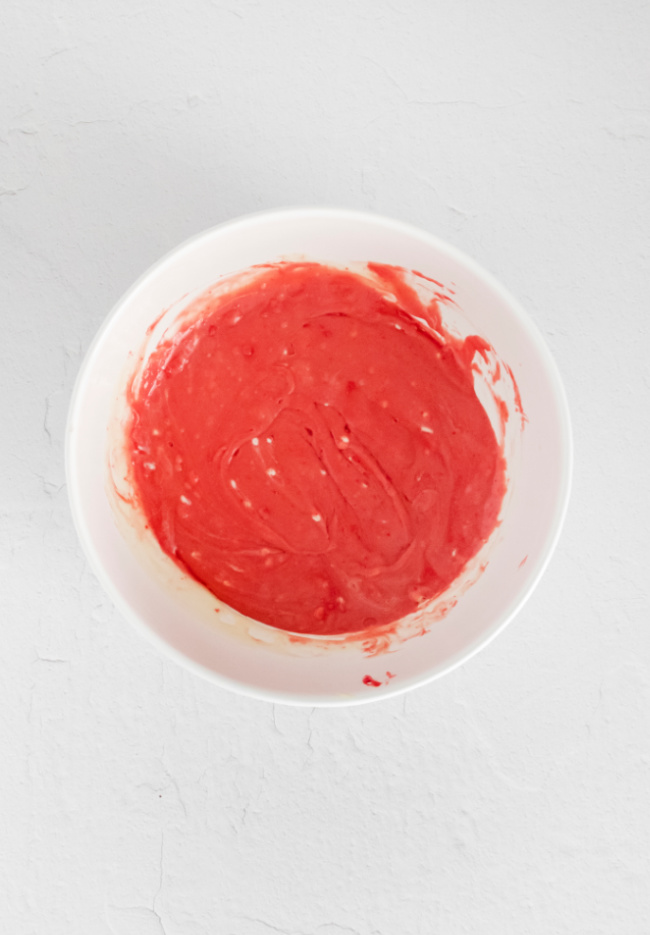 Place the mixture in the fridge for 1-2 hours, or until it has set.


Scoop the mixture into 1" balls. I recommend using a 1 tablespoon cookie scoop to ensure all of the truffles are the same size.


Note: Have a glass of warm water nearby and dip your cookie scoop into it before scooping each ball. It will make them easier to scoop and release the truffles easier.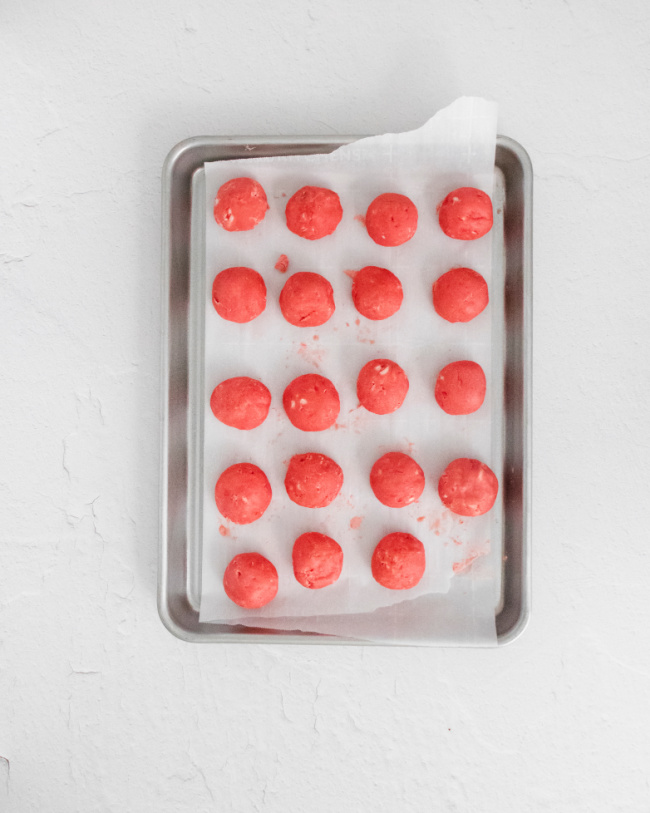 Melt the dark chocolate and coconut oil in the microwave at 30-second intervals– stirring between each interval— until it is fully melted. It should take 1-2 minutes.


Dip the truffles one at a time into the melted dark chocolate. Allow any excess to drip off and then place the truffles on a parchment-lined baking sheet to set.


Top with additional white chocolate and peppermint chips for added embellishment.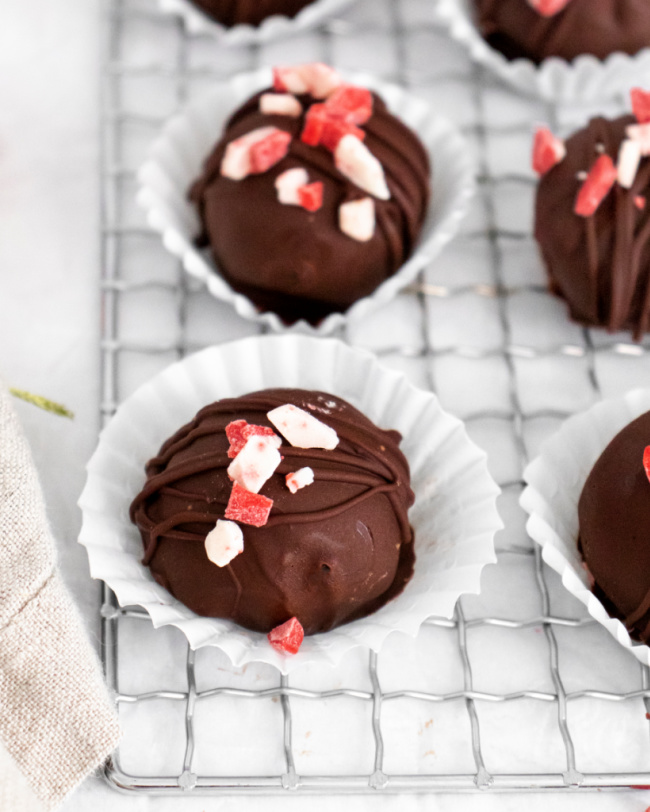 Allow the truffles to set fully before enjoying. Store in an airtight container in the refrigerator for up to 3 days.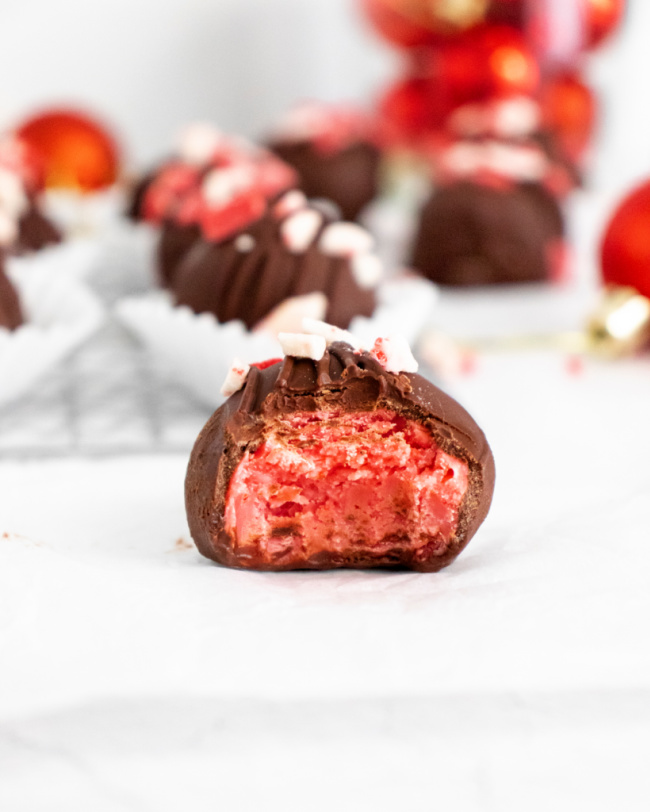 Recipe Notes:

Make sure to use sweetened condensed milk, not evaporated milk.

If you can't find White Chocolate Peppermint Chips, you can substitute 2 1/2 cups of white chocolate chips and 1/2 cup finely crushed candy canes.

I like the combination of dark chocolate with the peppermint in this recipe but you can use any chocolate you like— milk and semi-sweet would also be delicious.

The coconut oil helps the chocolate set and creates a shinier exterior. If you don't have any, feel free to leave it out.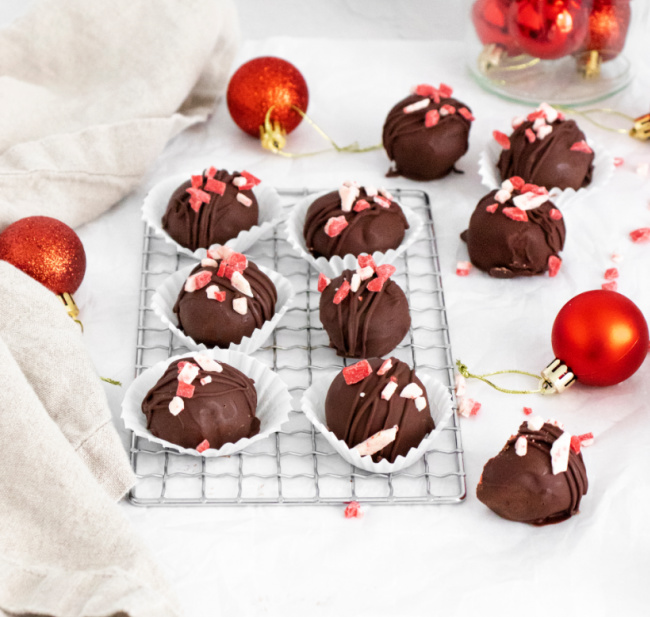 Even more delicious peppermint recipes you don't want to miss!


Want to print the instructions for these Peppermint Bark Truffles?