These Double Chocolate Peppermint cookies with their combination of peppermint chips with chocolate chunks equal the ultimate holiday treat.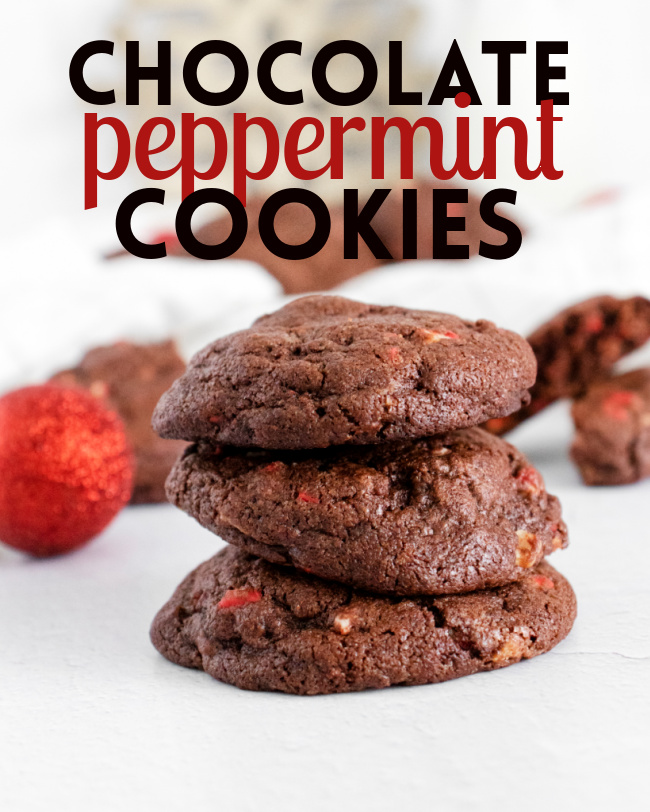 Soft and thick, they are a new favorite Christmas cookie because they are so festive and of course, delicious! They are sure to get you in the holiday spirit.


If you have a cookie swap on your calendar this season, these chocolate peppermint crunch cookies are sure to be a hit.


Ingredients you will need:


½ cup butter at room temperature (1 stick)
1 cup granulated sugar
1 large egg
1 tsp vanilla extract
½ tsp baking powder
1 cup all-purpose flour
½ cup of cocoa powder
½ cup semi-sweet chocolate chunks
½ cup white chocolate peppermint chips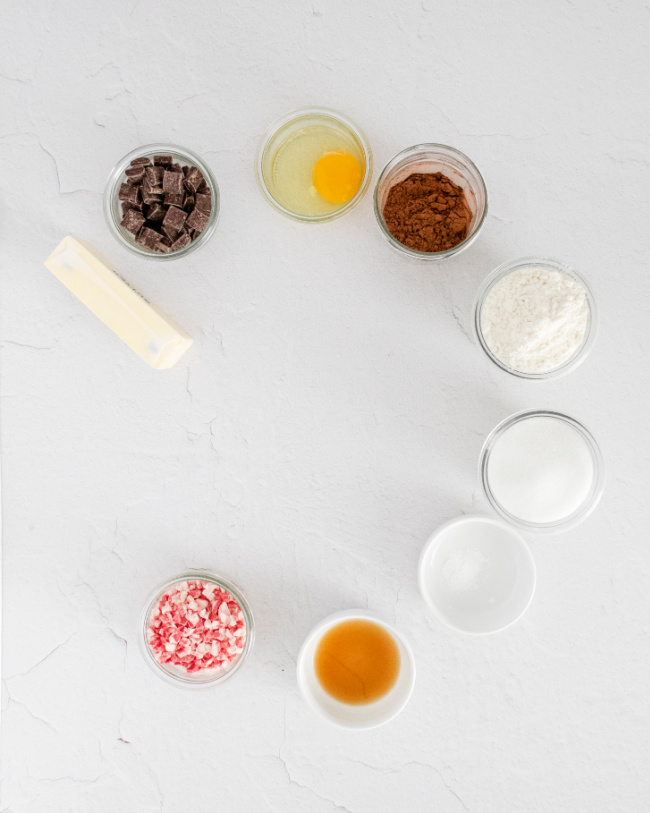 How to make Double Chocolate Peppermint Cookies!


Preheat your oven to 375F. Line two sheet pans with parchment paper.


Using a stand or hand mixer, cream together the butter and granulated sugar until light and fluffy— about 2 minutes on medium-high speed.

Make sure to scrape down the sides of the bowl 1-2 times.


With the mixer on low, add the egg and vanilla extract. Mix until just combined, do not overmix.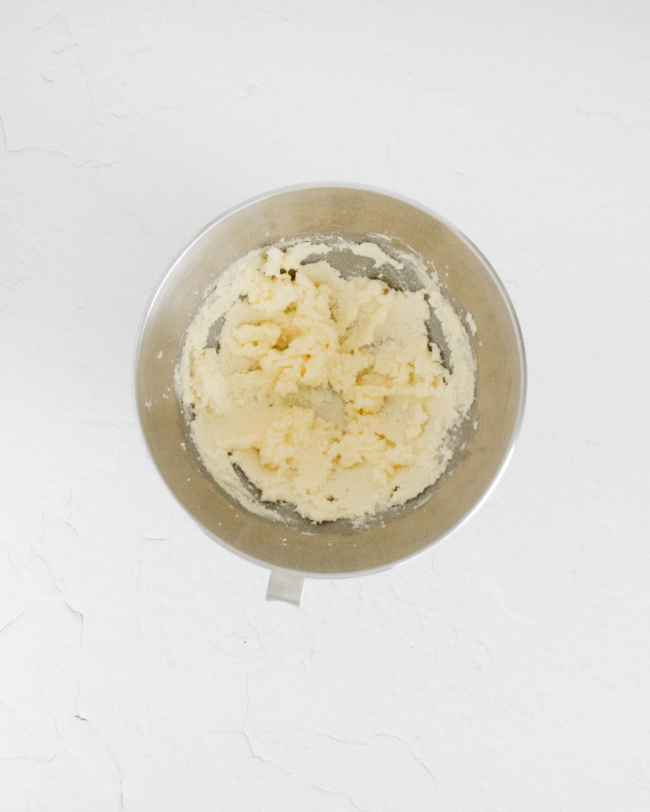 Next, with the mixer on low, add the flour and cocoa powder. Mix until there are no large lumps of dry ingredients remaining.


Lastly, add the chocolate chunks and peppermint chips. Fold them into the dough with a silicone spatula.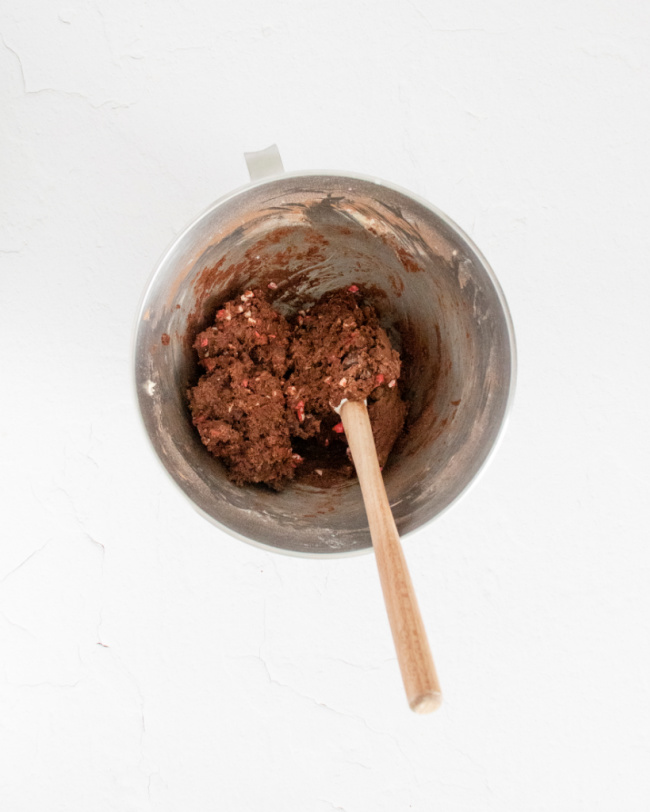 Scoop the cookies onto the parchment lined baking sheets.




Bake for 12-14 minutes, or until the cookies are set in the center. Ovens can vary widely so I highly recommend checking your cookies around the 8 minute mark to see how they are turning out.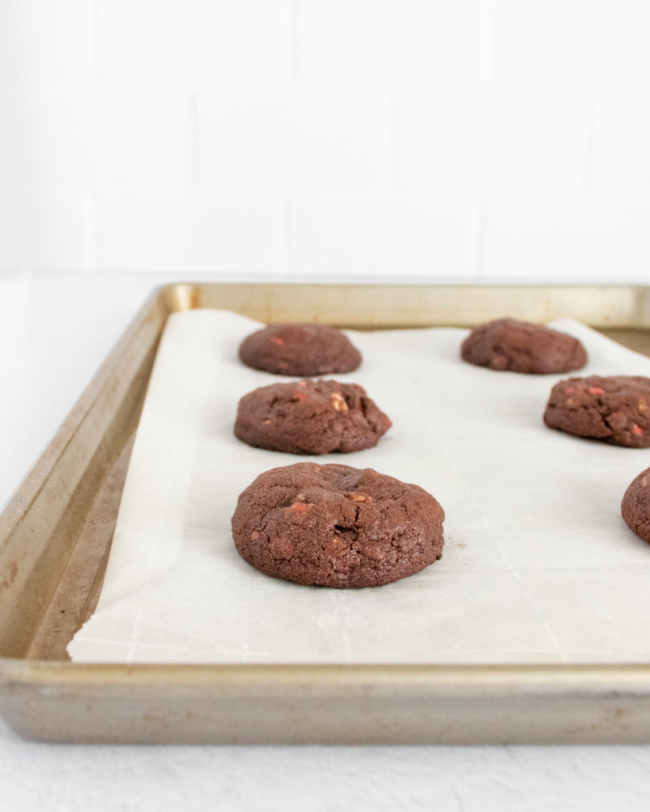 Store the cookies in an airtight container at room temperate for up to 2 days.


We hope you will add these little bites of goodness to your holiday baking list this year. PS: They would be great to add to your Santa tray because it has been heard through the grapevine that he loves these cookies.




Just a few recipe notes:


Chocolate chips can be substituted for the chocolate chunks.

White chocolate peppermint chips are widely available in grocery stores around the holidays. The most common brands are Ghirardelli and Andes.

However if you cannot find them, you can substitute 1/4 cup white chocolate chips and 1/4 cup crushed candy cane. You might even like it that way from the beginning and turn them into chocolate peppermint crunch cookies.

These cookies are best when served warm. I like to heat them for 15-20 seconds in the microwave for that "fresh from the oven" taste.




Even more Christmas cookies you will want to have ready for Santa this year.


Want to print the directions to these Double Chocolate Peppermint Cookies?