Looking for the best slider recipes? Today we have some of the best mini burger and slider recipes that are some of the top rated and pinned around the web. A tiny sandwich with a big tasty bite and a whole lot of fun.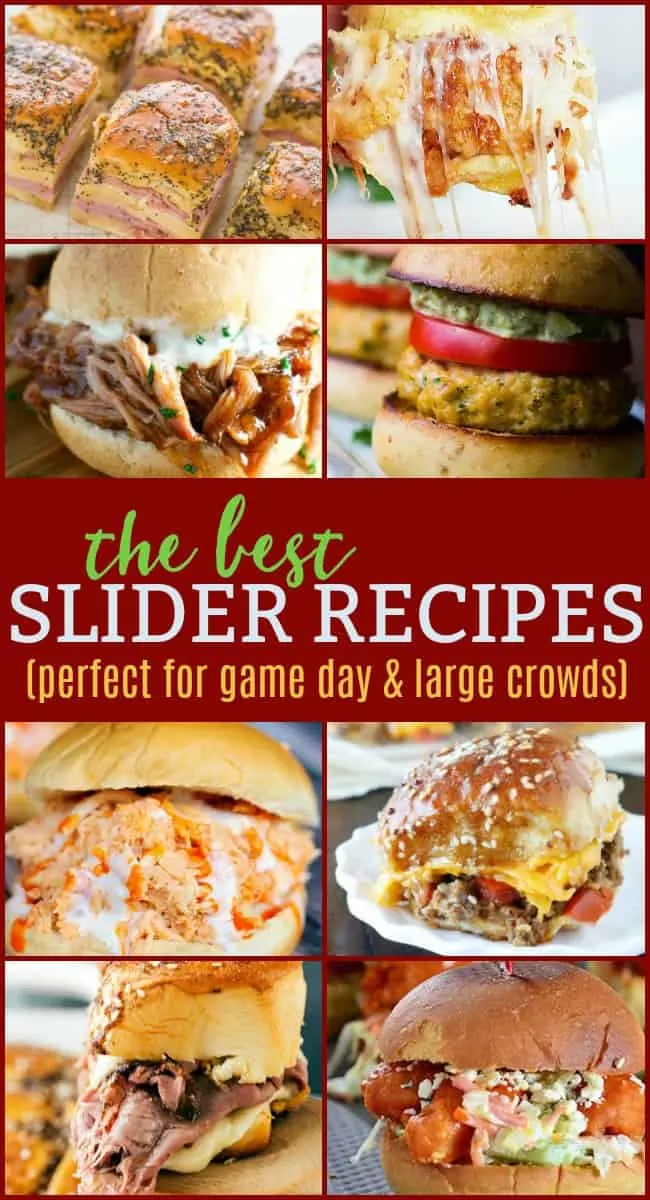 These small yet flavor-packed bites are super versatile and great for serving a large crowd. Which makes them perfect for those big game day get-togethers. Cheer on your favorite team instead of working in the kitchen and enjoy a guilty pleasure without overindulging.
Before you begin making these best slider recipes there may be a few items you will want to have on hand.
Items Needed for the Best Slider Recipes
[easyazon_link identifier="B01MZEYZ6F" locale="US" nw="y" nf="y" tag="thgisli03-20"]Basic Baking Dish[/easyazon_link]
[easyazon_link identifier="B001UBE7KC" locale="US" nw="y" nf="y" tag="thgisli03-20"]Disposable Aluminum Pans[/easyazon_link] - for on the go so they can be tossed afterward
[easyazon_link identifier="B00UNT0Y2M" locale="US" nw="y" nf="y" tag="thgisli03-20"]Aluminum Foil[/easyazon_link]
[easyazon_link identifier="B00004OCMX" locale="US" nw="y" nf="y" tag="thgisli03-20"]Serving Utensil[/easyazon_link]
[easyazon_link identifier="B0132MTL9S" locale="US" nw="y" nf="y" tag="thgisli03-20"]Fancy Toothpicks[/easyazon_link]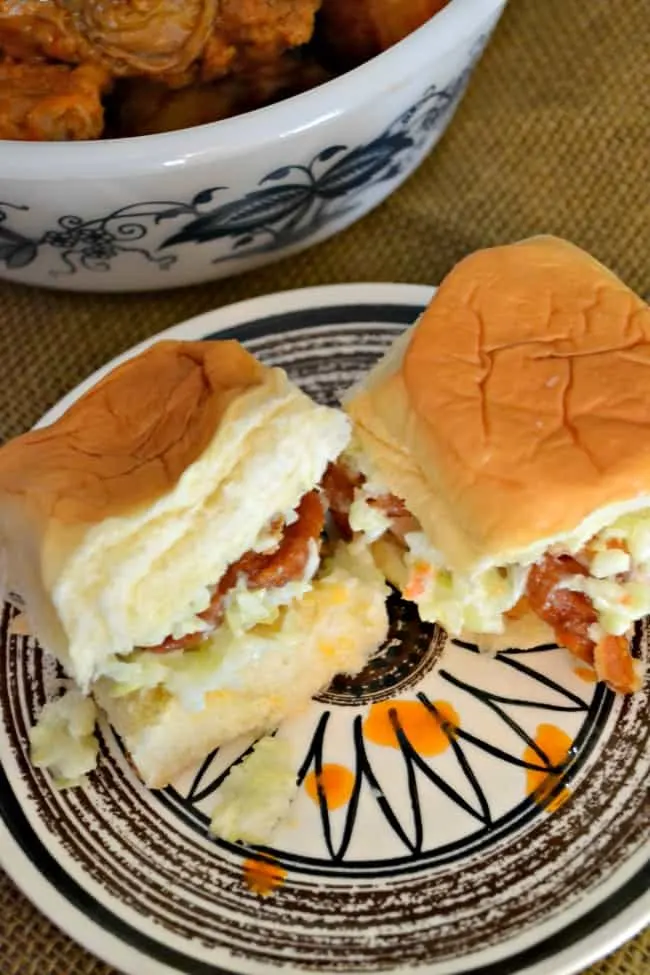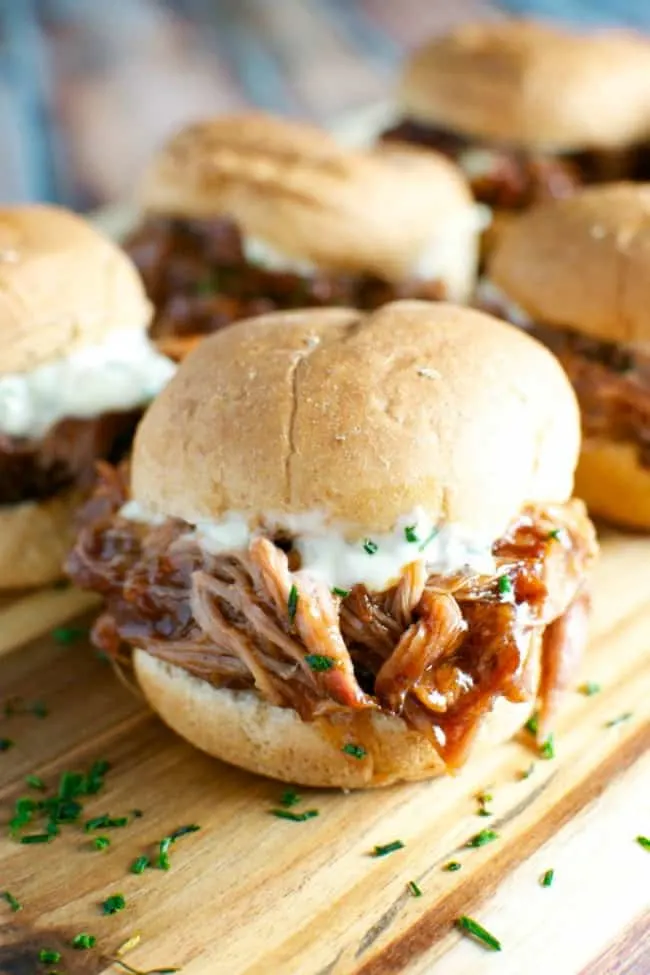 Barbecue Pork Slides with GARLIC Aioli?!?! It's a slow cooker recipe, they're sweet and spicy, they're garlicky, and well, they're just darn good. - Stuck on Sweet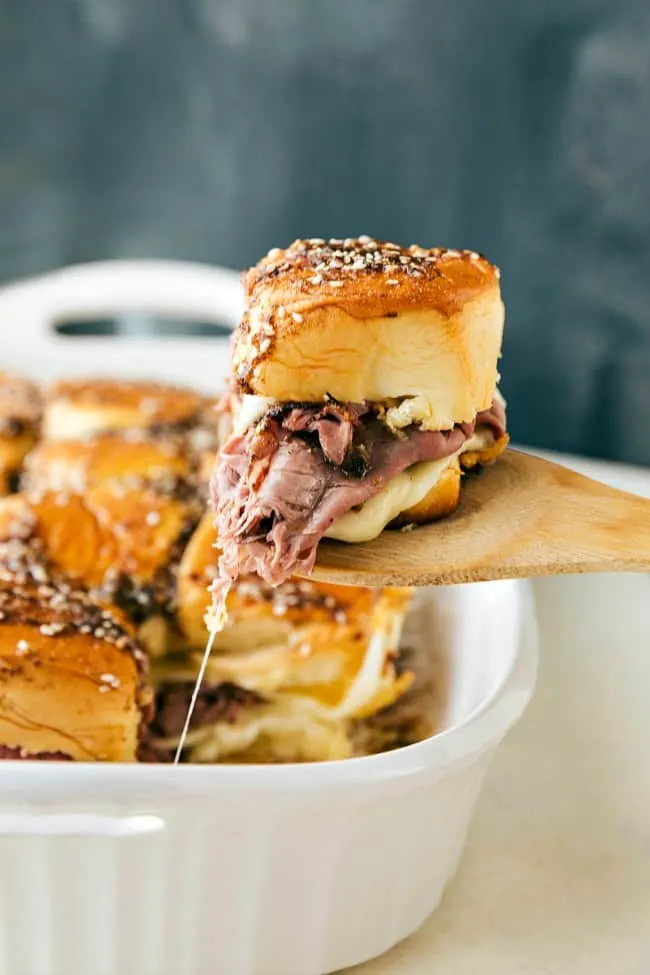 The best possible version of French Dip sandwiches -- made into oven-baked sliders with a delicious buttery topping! - Chesea's Messy Apron
Pizza Sliders filled with gooey cheese, pepperoni, and sauce.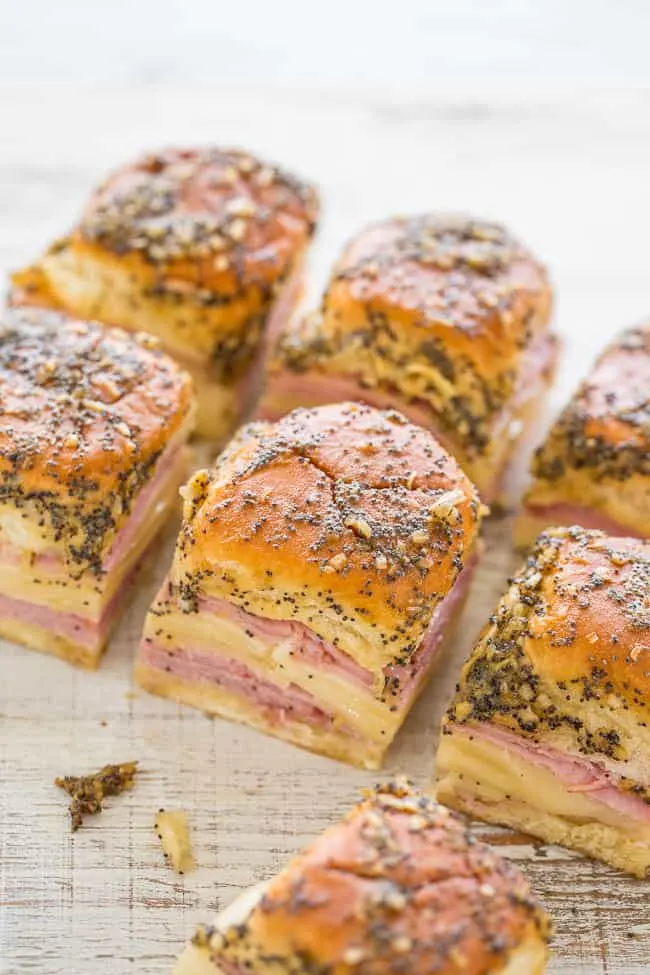 Baked juicy ham and Swiss cheese nestled in soft, sweet Hawaiian rolls with a buttery Dijon, onion, and poppy seed topping. - Averie Cooks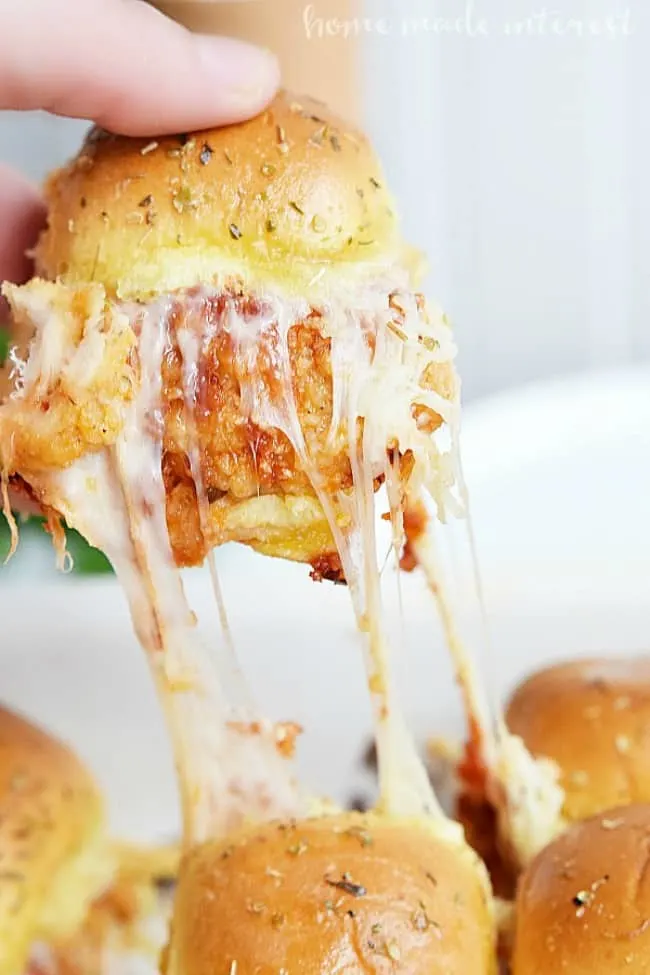 These Chicken Parmesan Sliders are an easy recipe made with fried chicken tenders, tomato sauce, and lots of cheese! - Home Made Interest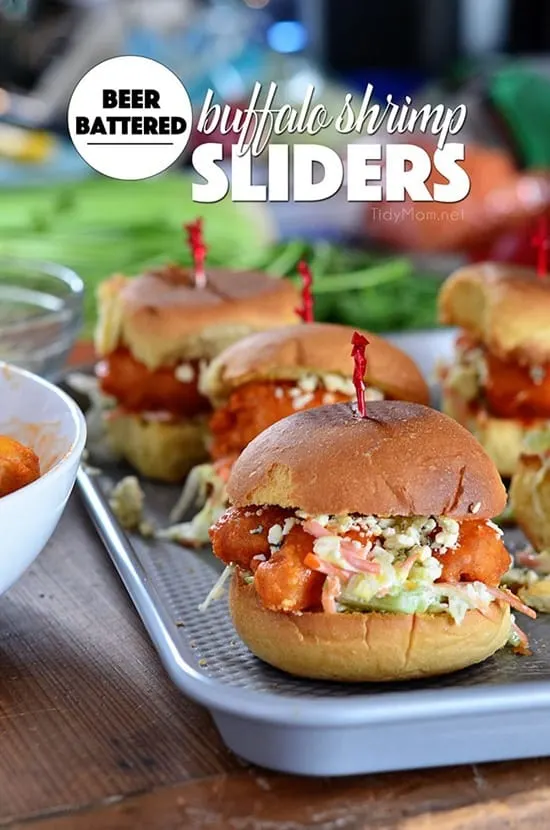 Perfectly crunchy beer battered buffalo shrimp sliders are insanely delicious and pack a lot of flavor in every bite. Serve as a fun family meal or as an appetizer at your next party. - Tidy Mom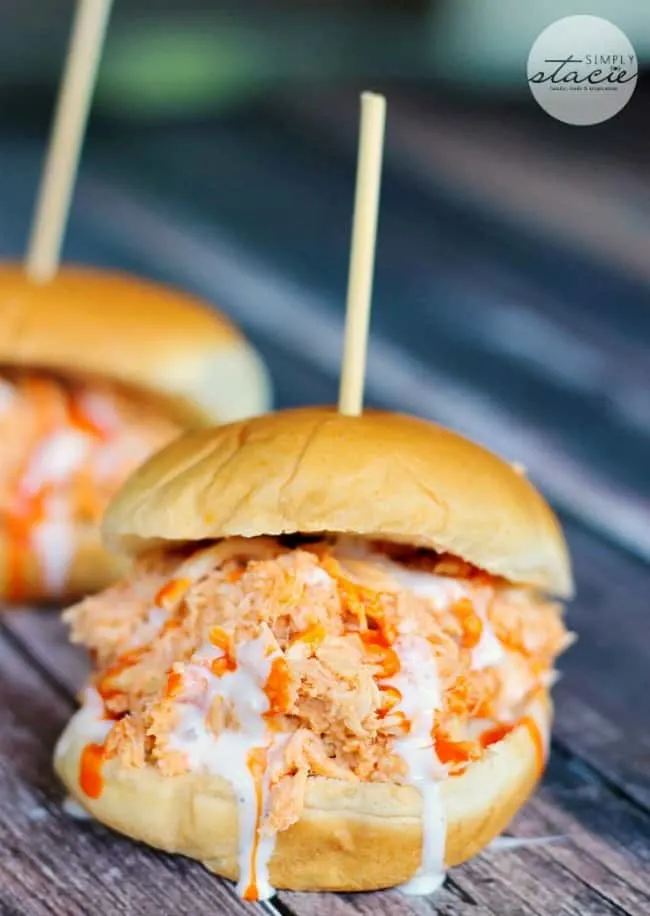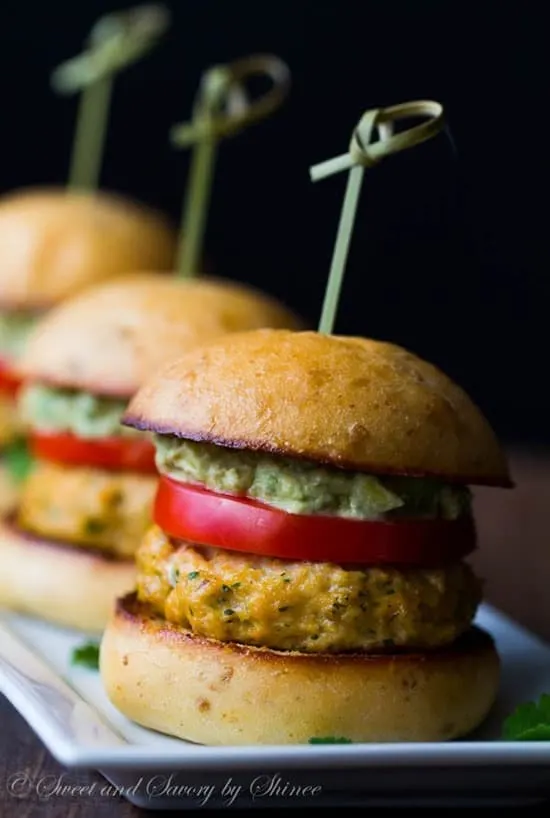 Packed with lots of texture and flavor, these mini salmon burgers are perfect for picnics, backyard gatherings and summer parties. Such an easy crowd-pleaser! - Sweet & Savory by Shinee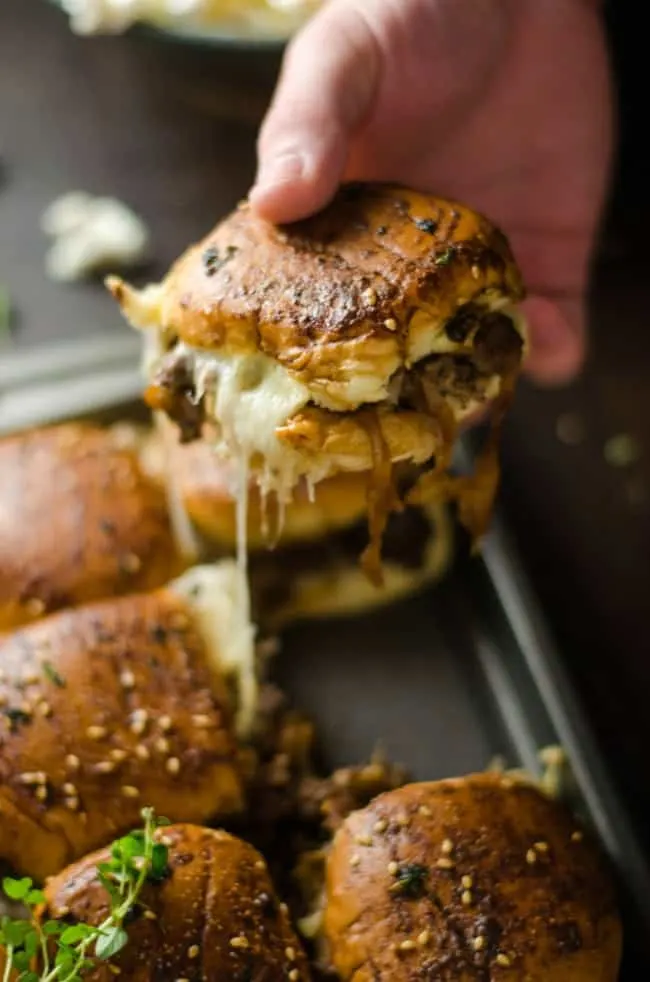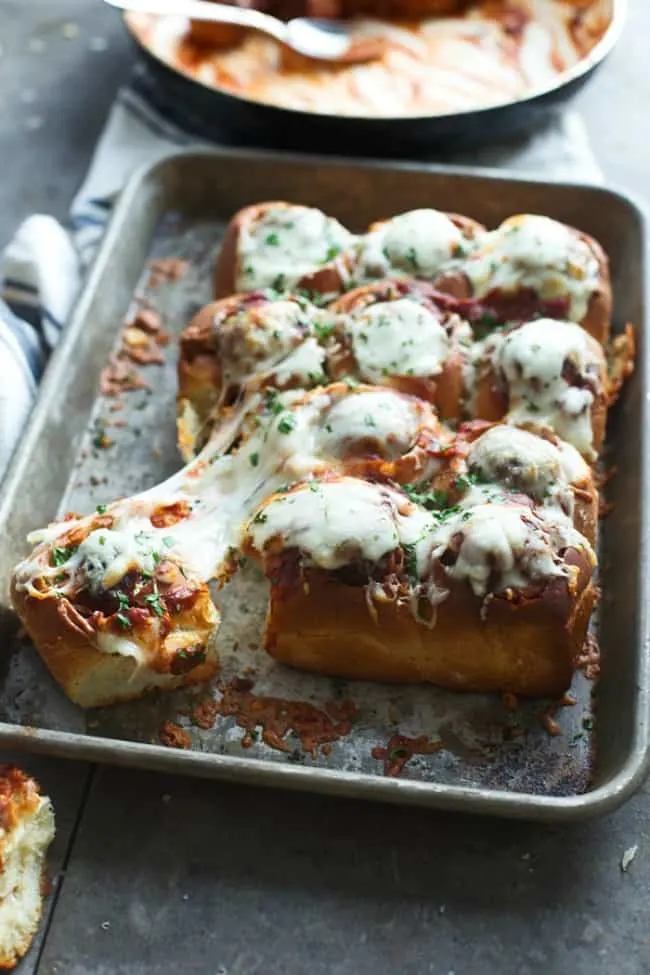 These Cheesy Garlic Bread and Meatball Rolls are the perfect Game Day finger food! Hawaiian rolls are toasted in garlic butter, stuffed with cheese, tender meatballs, covered in more cheese and then baked until gooey and hot. - Cooking for Keeps
So there you have it, our incredibly delicious list of the best slider recipes one can try. Serve them up for your next party or tailgating adventure. They are sure to please everyone invited.
If you enjoyed these Best Slider Recipes you also might love...
---