I get up on an average weekday at 6 AM. That means I have 1 hour and 50 minutes before I have to be out the door heading to drop my daughter off at school.
In between that time I have to manage to somehow actually wake up (definitely the hardest part), get my daughter up, fix breakfast, get both of us dressed and get out the door. The task isn't too hard but it definitely does not allow for a full on beauty day.
Which is, of course, the reason why my mornings are always staring the 5-minute makeup face! Perfect for busy moms or really anyone who is on the go.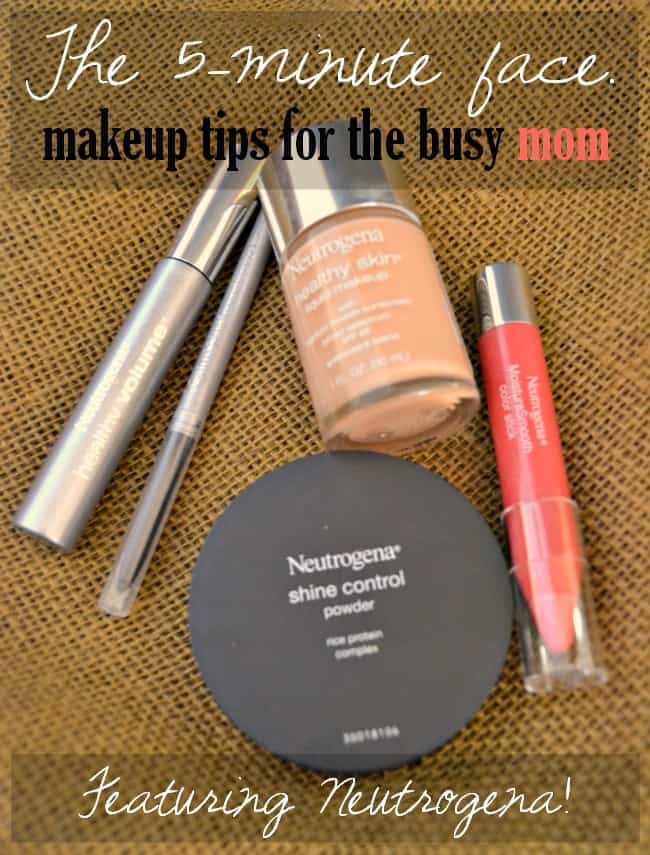 This post contains affiliate links.
My 5-minute face features some of my favorite products from Neutrogena. One of the best drugstore beauty lines in my opinion. It is great for creating an all day look that is classic and simple. When getting ready for my day my makeup routine consists of [easyazon_link identifier="B01891L7EO" locale="US" tag="thgisli03-20″]Neutrogena's Healthy Skin Liquid Makeup[/easyazon_link].
I love this liquid makeup because it provides me with an SPF of 20, which if you are pale like me then you know how much that is needed.
If I have some extra time I will go all out with some [easyazon_link identifier="B00U2VR1PY" locale="US" tag="thgisli03-20″]healthy skin blends blush[/easyazon_link] but often you will find me going with just a swipe of [easyazon_link identifier="B01N58XYDN" locale="US" tag="thgisli03-20″]shine control powder[/easyazon_link].
Of course, I need to actually look awake so mascara and eyeliner is a must. Both the [easyazon_link identifier="B0014AASFW" locale="US" tag="thgisli03-20″]healthy volume mascara[/easyazon_link] and nourishing eyeliner in carbon black are my favorites. I love the eyeliner's smudger. It is perfect for getting rid of lines that are too harsh. My finishing touch is always a little lipstick. Nothing too bright for the early mornings but just a touch of pink with Neutrogena's [easyazon_link identifier="B00AFX1TH0″ locale="US" tag="thgisli03-20″]MoistureSmooth Color Stick[/easyazon_link] in Sweet Watermelon.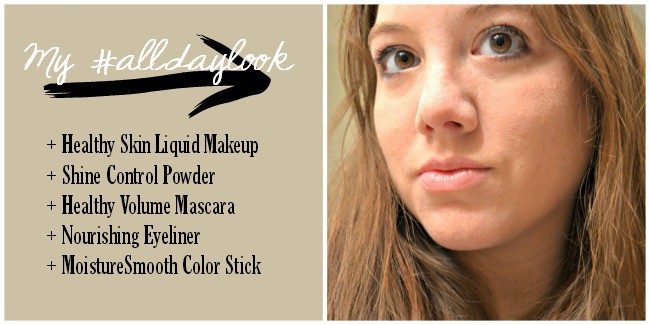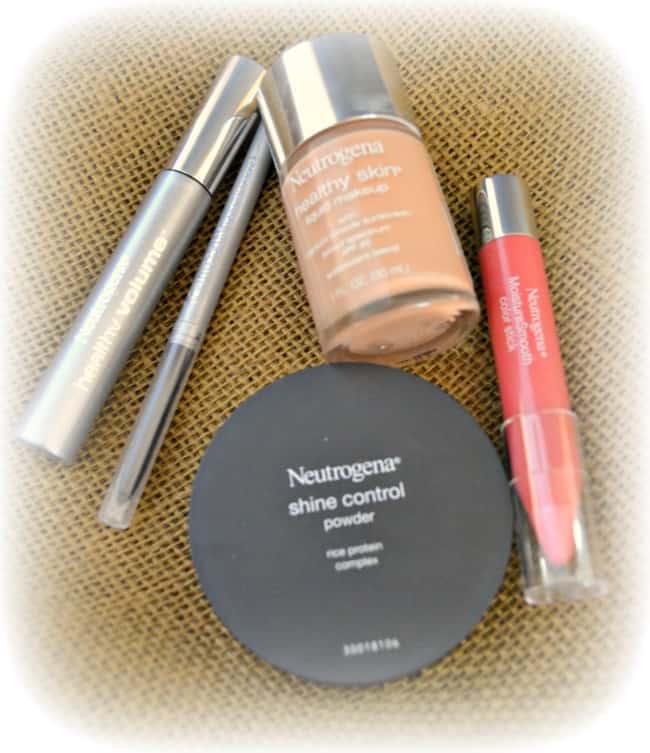 Whether you're a busy mom like me or busy working something other than ourselves has become our main focus. Which means we probably don't have time for a 30-minute beauty routine but also don't want to head out the door in our pajamas and sleep in our eyes. Here are a few extra tips to get going in the morning, the short and sweet style.
Skincare: Having healthy skin is your first priority and this can be done at night so no adding extra steps in the morning to your routine. Find a great moisturizer that works for you.
Foundation: Spend some time picking out a good foundation for your skin type. This sets the whole tone of how your makeup looks so you want it to be the right one. Your foundation should blend in with your natural skin tone. If your face is looking caked on then you need to reevaluate your color choice and foundation type.
Concealer: Use a shade or two lighter than your foundation to perk up your droopy eyes.
Blush: A little goes a long way. Brush on a dab of blush to brighten your face.
Mascara: A few coats will enhance your tired eyes. Take a few extra seconds to curl your lashes. Be sure to coat the tops of your lashes too!
Lipstick: You don't have to look like you are going out for the evening. If you are like me then you aren't big on lipstick at all so go with something simple. Even a clear gloss will look great.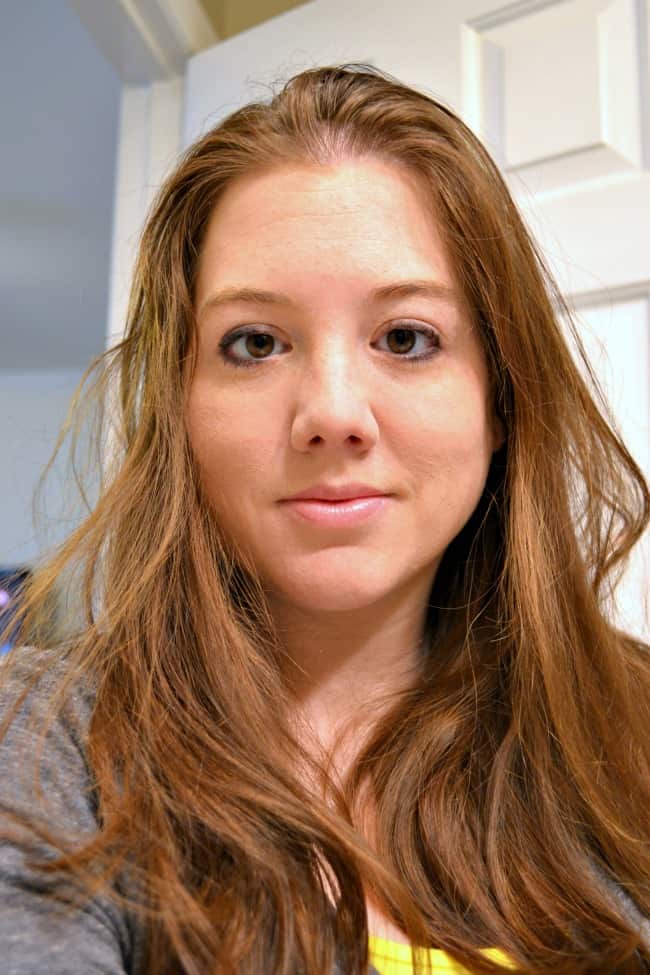 Even on the weekends I often go with simple makeup. There really is no reason to spend lots of time on complicated beauty routines. Well, unless it's your wedding day or you think you are going out to dinner with the one. By all means, then spend a few extra minutes looking your best. But otherwise, we all look our prettiest when we are subtle with our makeup.