Celebrate Spring and Easter with these super cute Easter nail art designs.


These beauties are inspired by the springs favorite bunny, that warm sunshine we all wait so patiently for, and bright florals for some oh so cute nail art designs.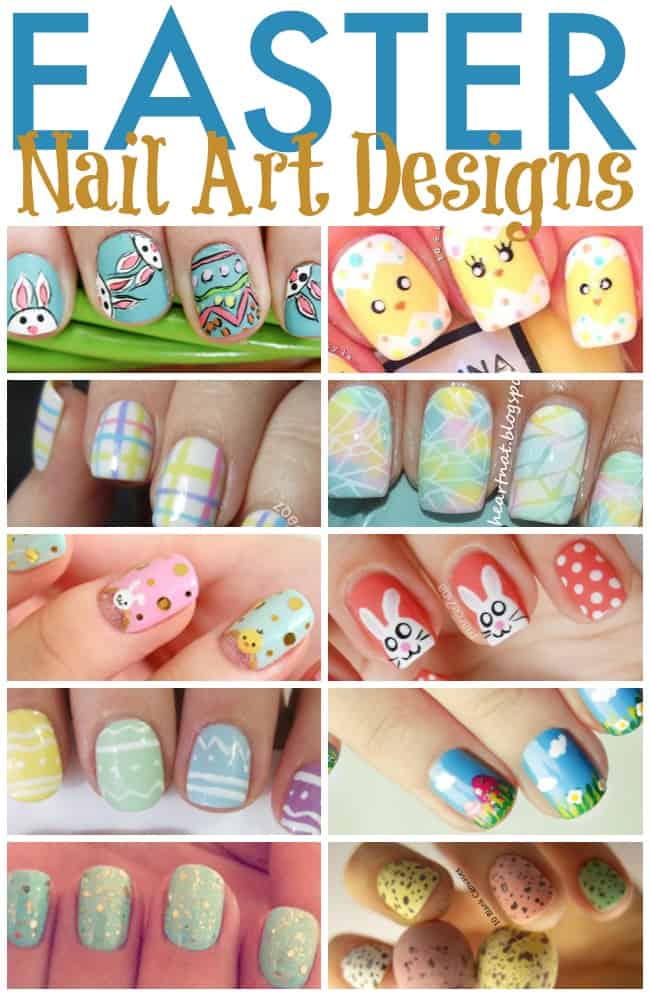 Easter is all about the flowers, adorable fuzzy animals, candy and pastels, and it just so happens all of these things look amazing on our nails.


These beautiful Easter manicures are sure to put you in a celebratory mood.


I posted some Spring nail designs and gorgeous solid color ideas last year that you might enjoy.


But, today I thought I would show you some of the cutest Easter nail ideas.


Sometimes, the most fun part about a holiday is choosing seasonally-appropriate nail art. Let's get to celebrating!


Easter Bunny Art
Mommy Moment


"This Easter nail designs tutorial is a great starter for anyone. Since each step is simple, if you take your time anyone can make their nails special for this fun holiday." – Mommy Moment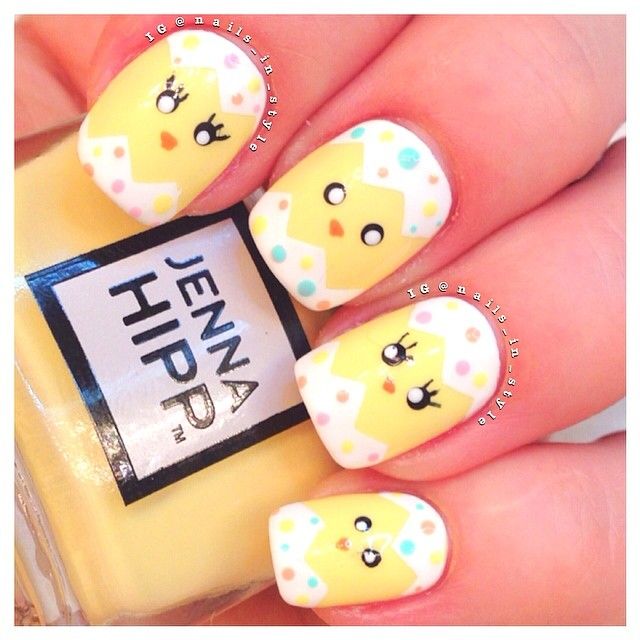 Hatching Chicks
Nails In Style


When you want to add a little extra sparkle for Easter, how about this super quick Easter Bunny nail art project.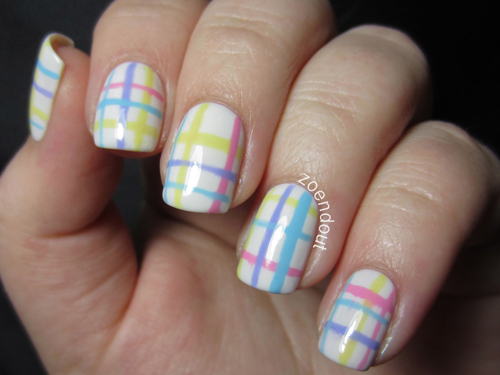 Pastels in Plaid
Zoendout


If you're looking to get easily festive with Easter nail art designs this year, try out these super easy plaid nails.

They are sure to bring a pop of color to any spring outfit.


Easter Mosiac
Heartnat


Spring has got me sprung with these beautiful mosaic nails.




10 Easy Easter Nail Art Designs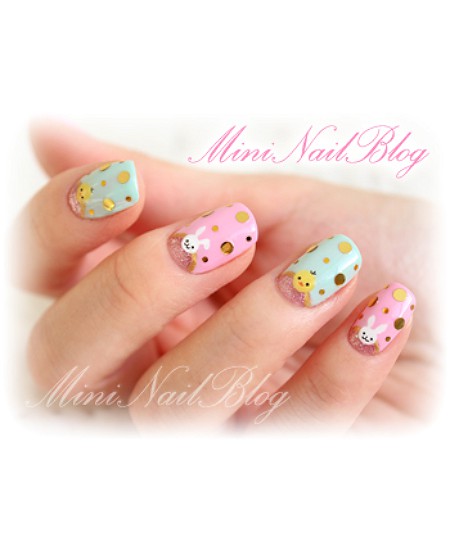 Polka Dots Bunnies and Chicks
Nailbees


Nailbees' uses nail vinyls for a lot of her designs which makes DIYing her own Easter nail art a breeze.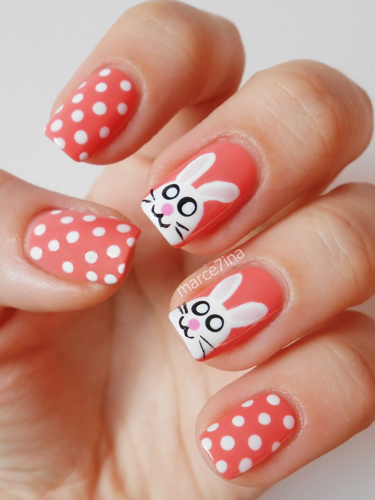 Peter Cottontail
Marce7ina


Here comes Peter Cottontail, Hoppin' down the bunny trail, Hippity, hoppity, Easter's on its way.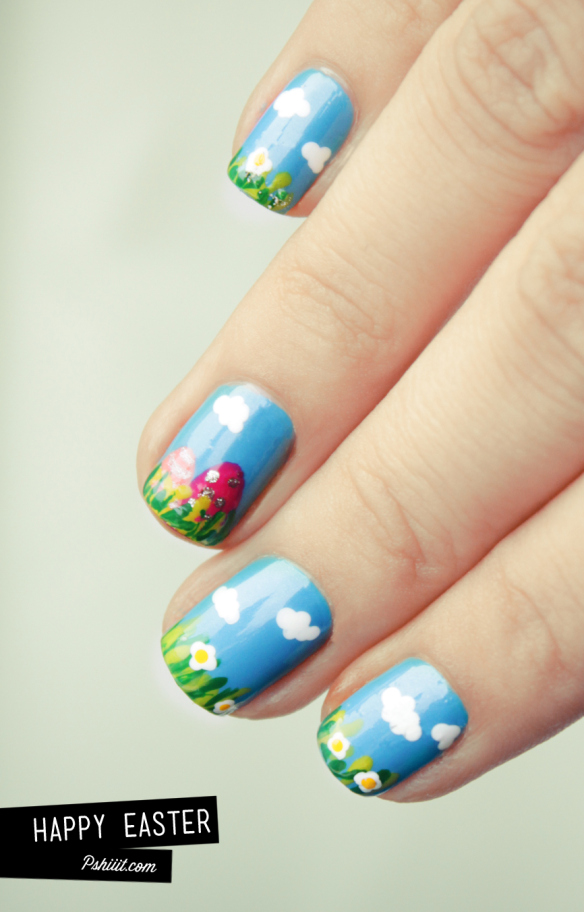 Egg Hunt
Pshiiit


How fun is this egg hunt idea? A little more intricate as far as nail art designs go but still pretty easy nonetheless.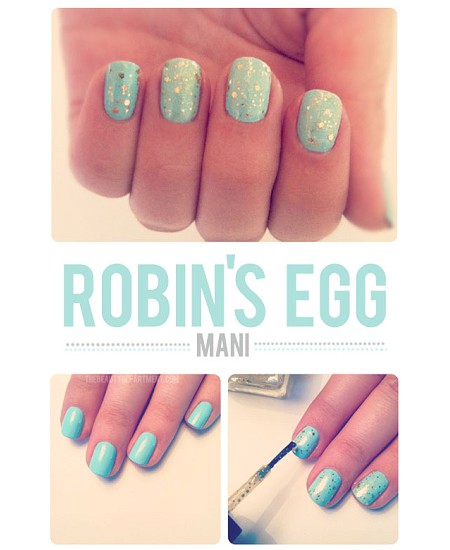 Robin's Egg Mani
The Beauty Department


"So here's a simple look that anyone can do no matter your skill level or work environment. It's 2 super easy steps and a really subtle, wearable look." – The Beauty Department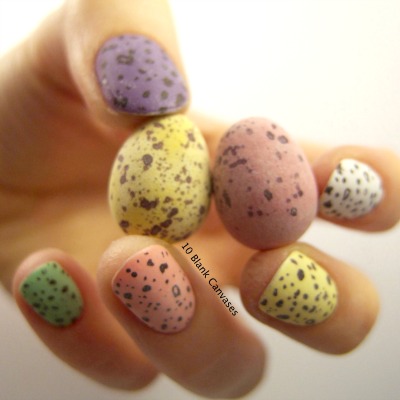 Malted Eggs
10 Blank Canvas's


Much like the robin's egg design above, this malted eggs design is also super easy. All you need is a few different pastel colors and a brown for dotting.



What if I waited till the last minute?


Well here are some super cute ideas for those times as well.




While some of these nail art ideas are easy and some may take a little practice, they're all sure to be the perfect finishing touch for your Easter Sunday outfit.


No time to DIY? Here are some cute solutions that you can purchase inexpensively.



If you enjoyed these Easter nail art designs you might enjoy these Fabulously Floral nail designs as well.