Marshmallow fluff style salads are some of my favorite desserts because they are so simple. I have previously posted a easy fruit salad but today I want to share with you this simple, quick and easy Cherry Fluff recipe using pie filling. I mean all you do is add the ingredients and stir. You can't get any easier than this.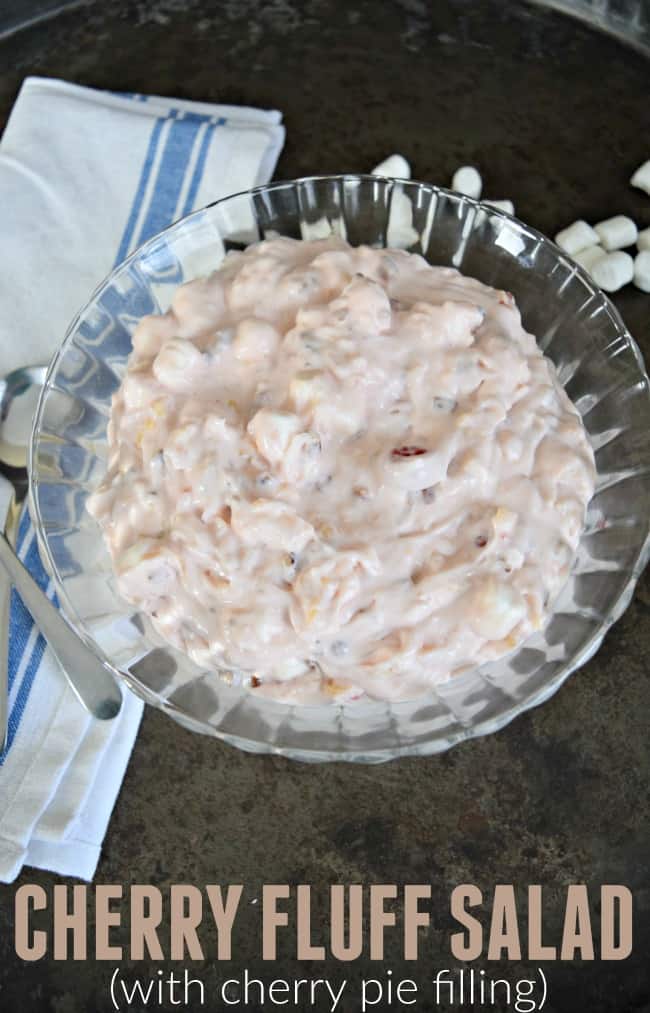 If you didn't know February is National Cherry Month! I'm joining up with Wayfair and other Wayfair homemaker's to share a tasty and delicious cherry recipe for their cherry sweet event.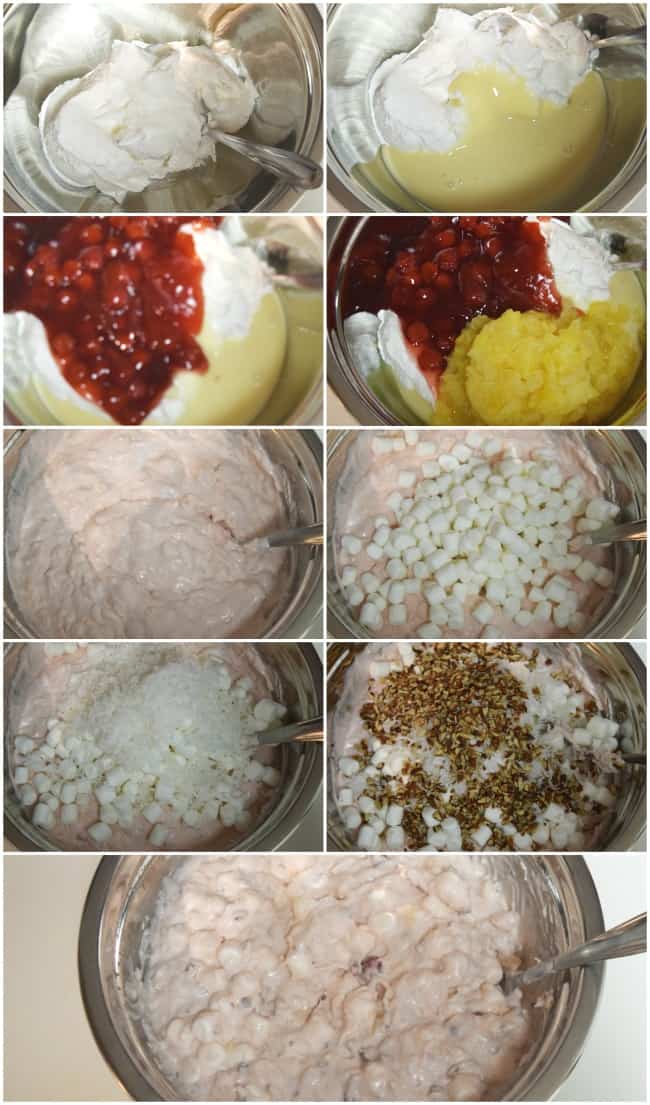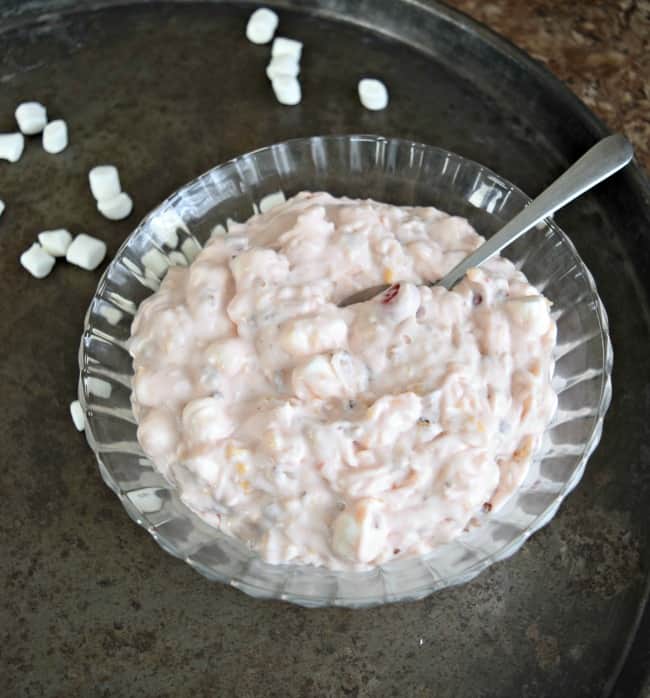 I love this dessert because it is light and oh so yummy. It has a light pink color because of the cherry pie filling and would make a great dessert for a baby shower. I also think it would be a great dish for a holiday party or any family gathering. It makes a ton so you can feed lots of hungry mouths with this one.