This fruit salad is one that my Mother-in-law will usually make at Christmas time.
It's a super simple fruit salad but a yummy one.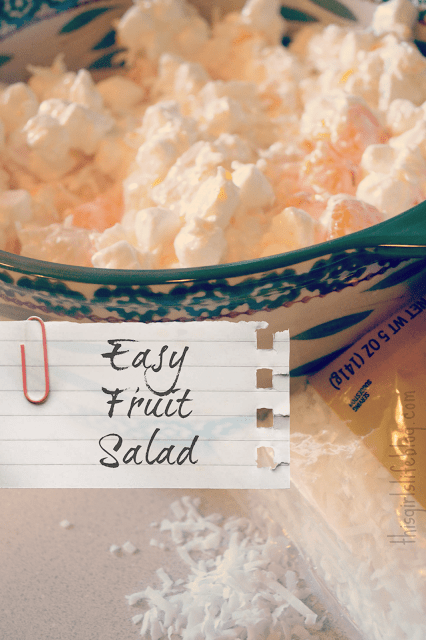 1 can (11oz) mandarin oranges (drained)
1 can (20 oz) pineapple chunks (drained)
1 cup mini marshmallows
1 cup flaked coconut
1 cup sour cream
Combine all the drained fruit with the marshmallows and coconut. Fold in the sour cream. Allow to chill in the refrigerator for 3-4 hours before serving. You can also make this ahead and chill overnight.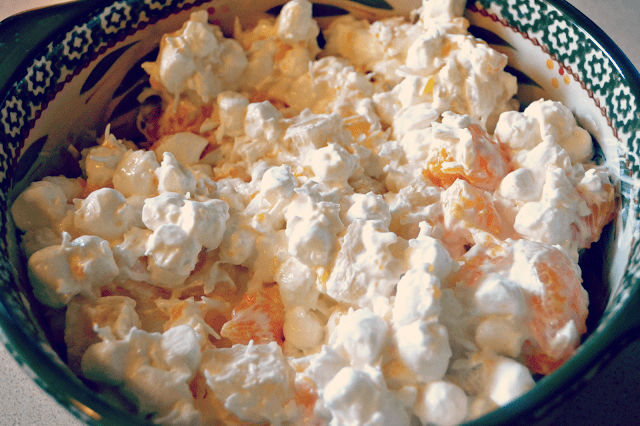 My MIL never makes hers with cherries. if you like cherries you can also add those to the salad as well. If you buy canned cherries you will want to drain them just like the oranges and pineapple.