Thanks to Abbott for sponsoring today's post on cute healthy snacks for kids.
Can you believe it is almost time to head back to school? That means I am on the hunt for new ways to add healthy snacks to my daughter's lunches. I know for myself, it can be too easy to grab the latest trendy snack foods to throw in your kids' lunch bag. Unfortunately, they aren't always the healthiest; and lunch at school is one of your kids' most important meals. It keeps them full and ready for lots of great learning. Which is why I wanted to share with you today some high in nutritional value, cute healthy snacks for kids. All of these snacks include a special nutrient compound called Lutein. Lutein is known for having great benefits to your eye health and, as recent research has shown by global healthcare company Abbott, it also has benefits for enhanced learning and memory; and the scientists at Abbott and the University of Illinois at the Center for Nutrition Learning and Memory have even shown there is a correlation between the levels of lutein in children and better levels of academic achievement Perfect for our school-aged children!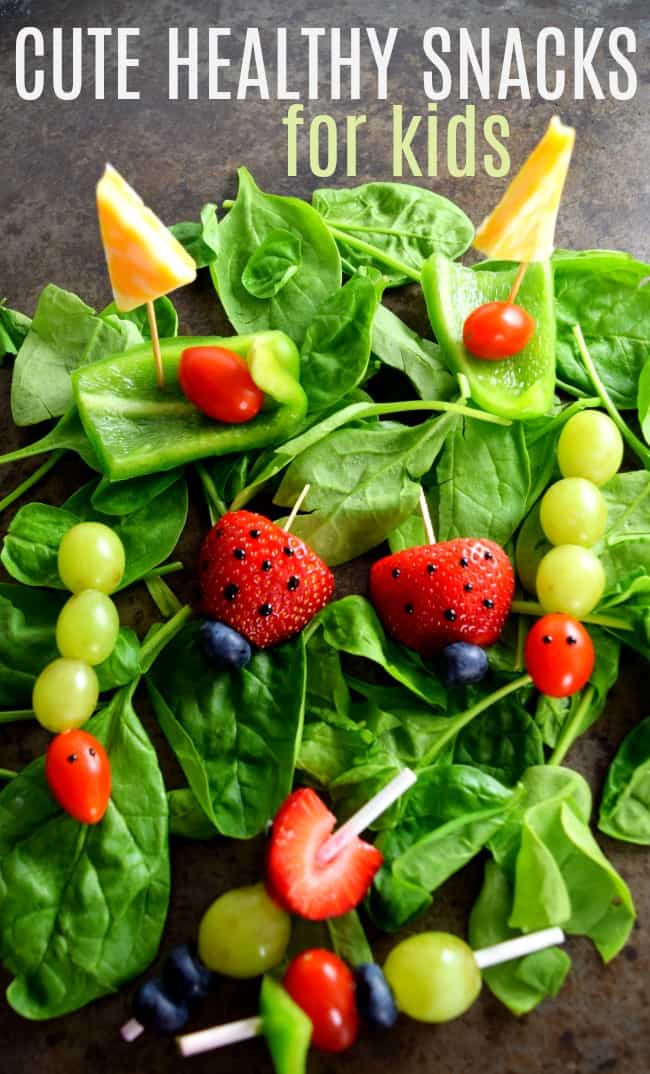 Little Ladybugs
Strawberries & Blueberries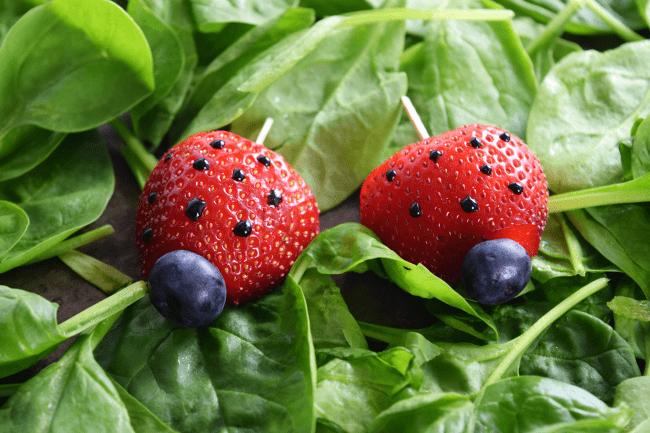 Sweet Caterpillars
Ahoy Matey Boats
bell peppers, cherry tomatoes, and cheese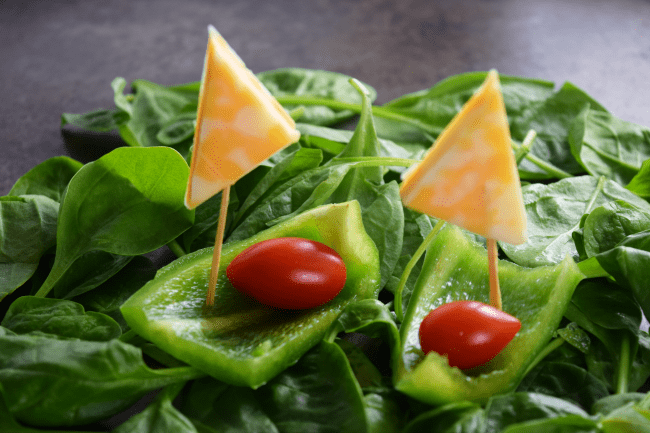 There are many ways you could create little veggie and fruit bugs and creative snacks like the ones above but if time is of the essence then just go with fun kabobs. My daughter loves these just as much and they make it a fun way to eat.
We stacked strawberries, grapes, blueberries, tomatoes, and peppers on these kabobs but there are many other lutein rich foods that have been shown to help children do better on academic exams. These include leafy greens like the spinach in the pictures, avocados and more.
Here is a great list of lutein rich foods.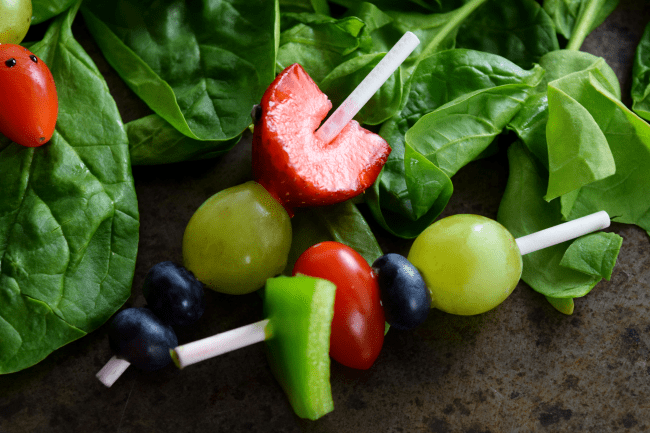 Not only do the studies show lutein helps in academics but in cognitive functions from infancy to adulthood. Which means it is great for us busy mamas too. PhD, Matt Kuchan is a leading scientist in the global healthcare company Abbott. He states that "Our research – from infancy to adulthood – brings to life the important role nutrition plays in helping to create strong brain connections, helping us to focus, and preserving our memories."
I will be honest with you, mommy brain is alive and well in this house. Anything I can eat to help with focus and memory count me in. I hope these cute healthy snacks for kids have been inspiring for you to head back to school in a more healthy way. I would love to hear from you any other creative lutein rich snack ideas you may have as well.

Did you love this Cute Healthy Snacks for Kids post? You may also enjoy…
---
This is a sponsored post written by me on behalf of Abbott.