Help brighten our world with this fun Earth Day Coloring Pages to teach kids of all ages about recycling and taking care of our environment.


It's never too early to start teaching our kids what Earth Day is all about and to help them understand how to respect and care for our planet, including caring for our animals, plant life, natural resources, and the habitats they live in.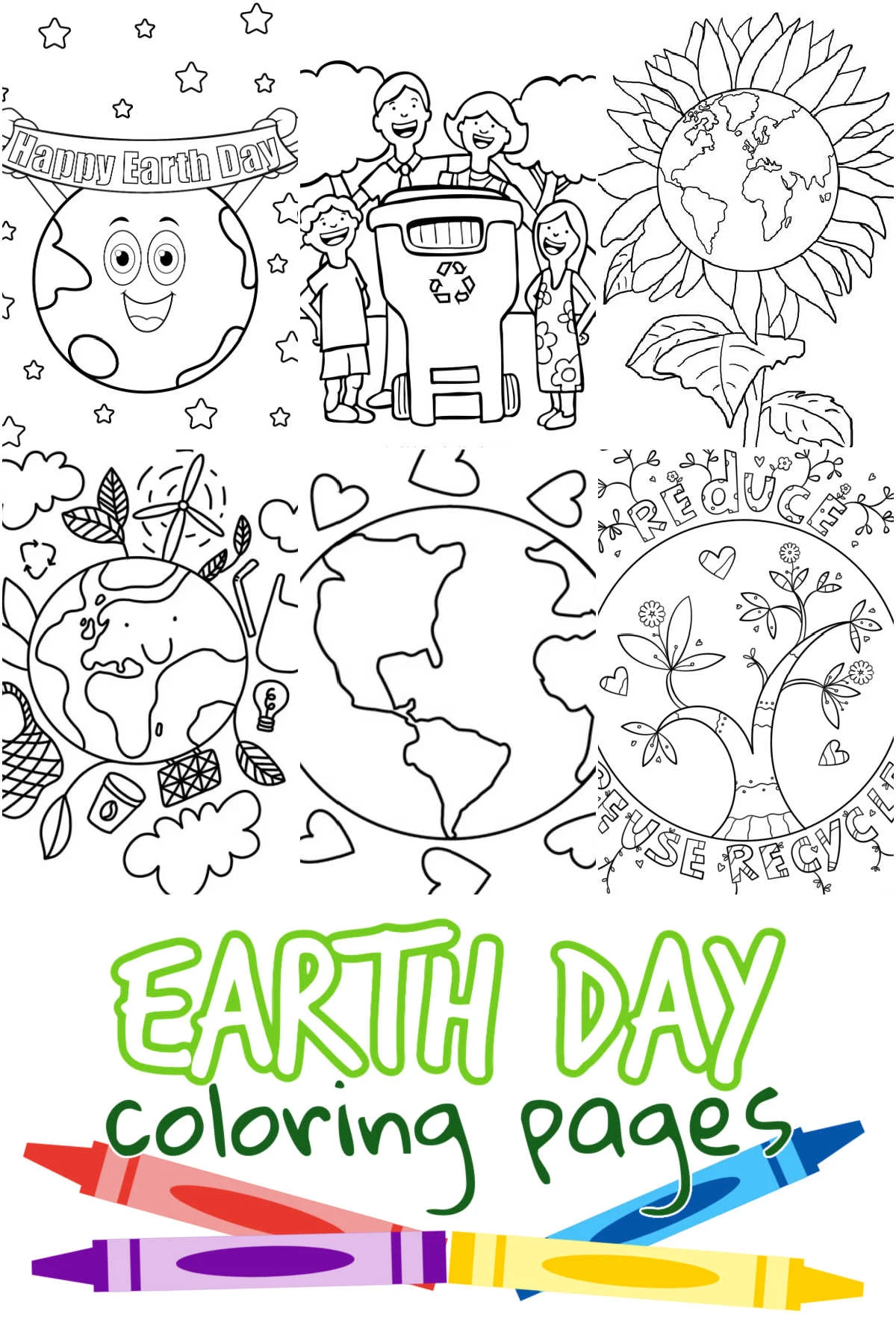 Why Earth Day is celebrated?


Earth Day is celebrated annually on April 22nd. It is a reminder to all of us to continue protecting our beautiful environment and help restore anything that has or is becoming damaged.


Earth Day was first observed in the United States after the protest of the 1969 Santa Barbara oil spill.

Nearly 20 million people took to the streets across the nation and since then this day has played an important role in environmental awareness.


Earth Day Coloring Pages for Kids


Simply choose the image you like, pop over and print it out, and enjoy your time coloring it.


Supplies needed for Earth Day Coloring Pages


Something to color with such as crayons, and colored pencils, or why not try coloring these printables with various coloring materials like watercolor or brush pens?


Printer and Printer Paper (be sure to use cardstock if you want to watercolor these.


The printed Earth Day coloring page


Printing Tip: Make sure to select "fit to printable area" so that the printer does not cut off the top or bottom of the coloring page.




More Earth Day Activities