Transform your bulletin boards into vibrant displays of autumn beauty with these captivating fall borders.


Explore a diverse collection of seasonal designs and colors that will infuse warmth and charm into any classroom, office, or event space.


Elevate your decor with the essence of fall using one of these exquisite bulletin board borders.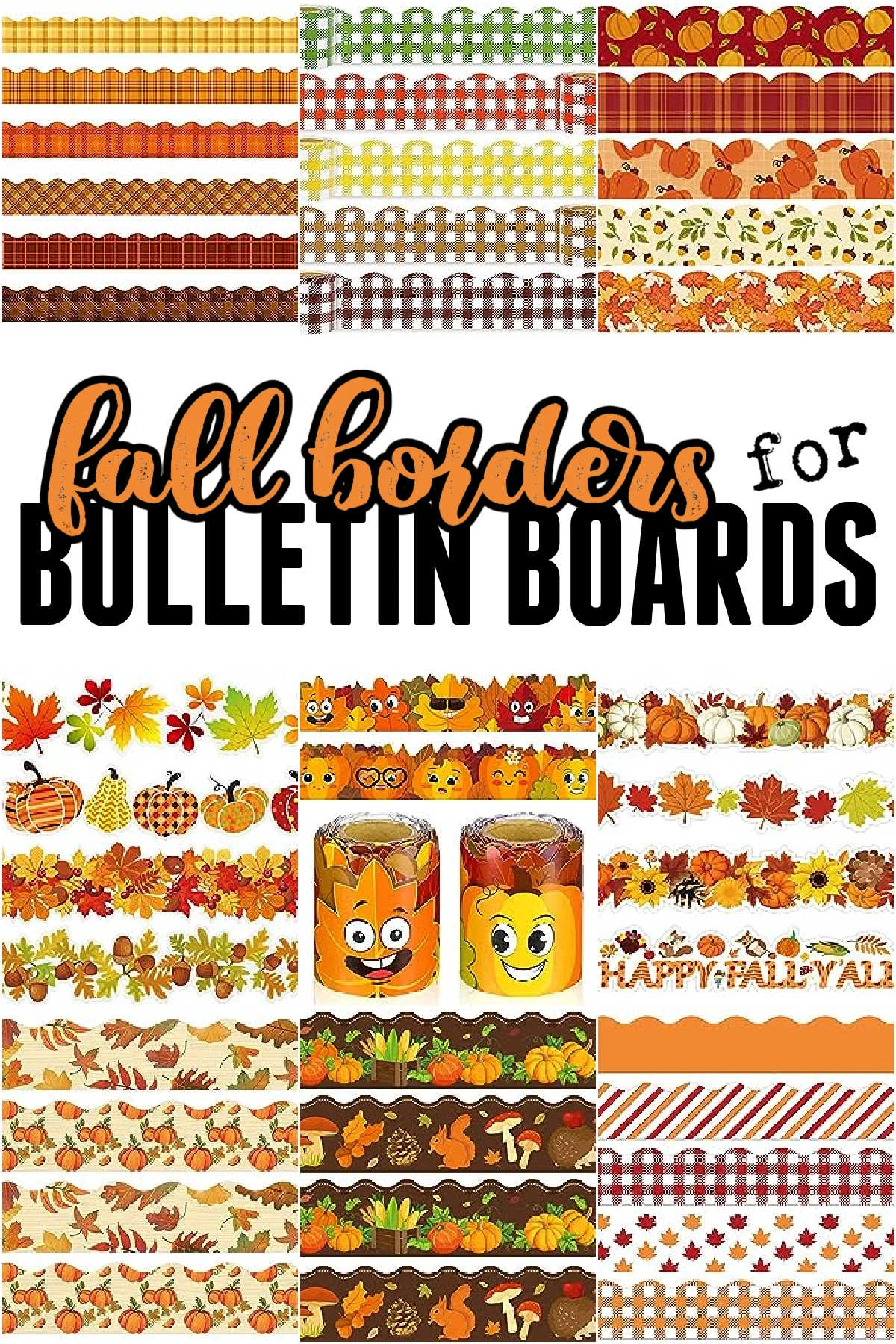 As the days grow shorter and the air takes on a crisp and invigorating quality, it's undeniable that fall is just around the corner.


With this change of season comes the perfect opportunity to refresh your bulletin boards and infuse them with the vibrant hues and cozy vibes that autumn is renowned for.


Whether you're a teacher preparing your classroom for the back-to-school season, an office manager looking to add a touch of seasonal flair, or an event organizer aiming to create a warm and inviting atmosphere, this collection of fall borders for bulletin boards is here to transform your spaces.




Bringing the Warmth of Autumn to Your Bulletin Boards:
Exploring Captivating Fall Borders for Bulletin Boards




Need some fall ideas to use these borders with? Check out these fall classroom door ideas!




Even more fall posts you might love!